Brussels Pride parade draws 150,000 visitors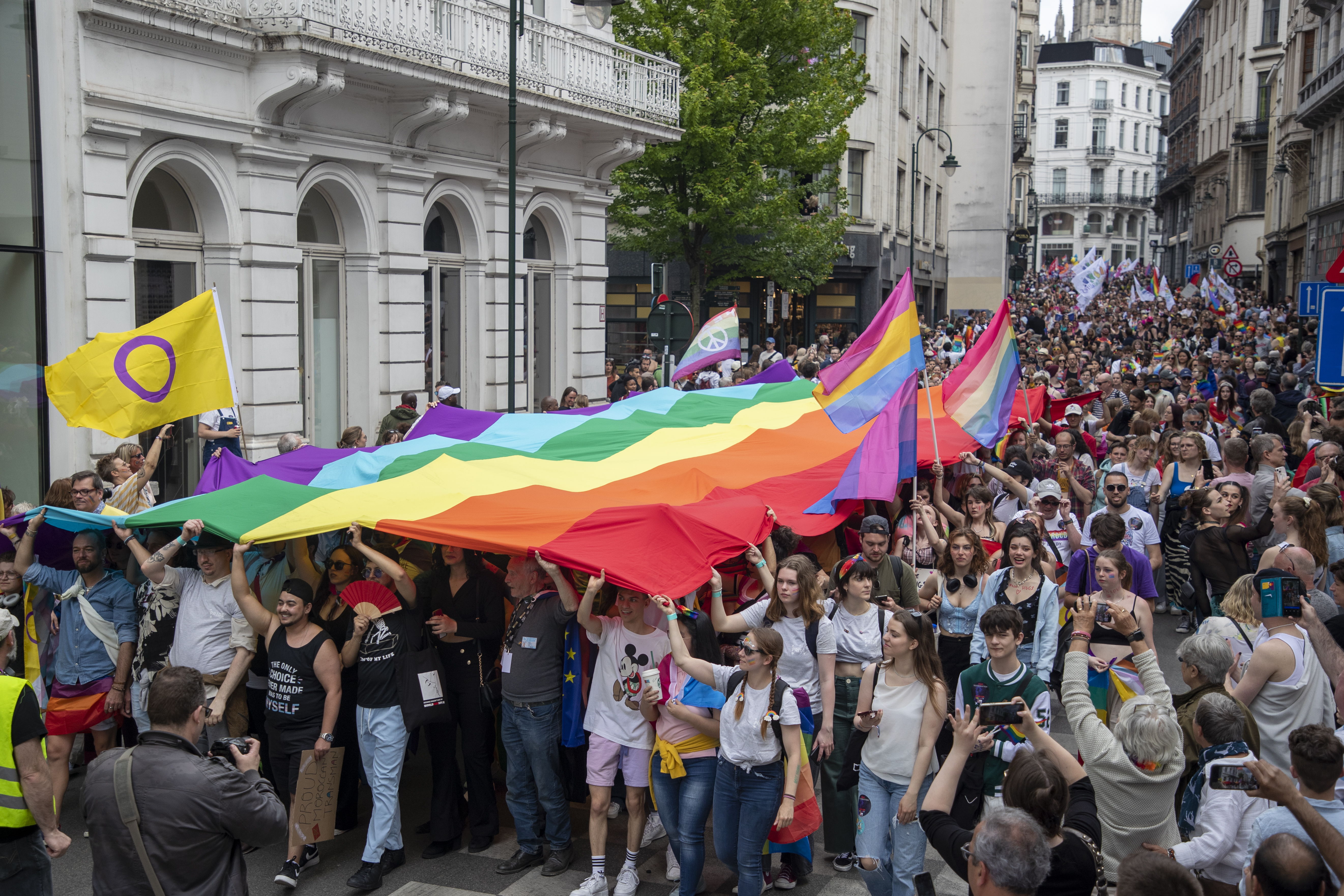 Some 150,000 people attended the Brussels Pride on Saturday. This year's Pride is themed Protect the Protest and celebrates the 20th anniversary of Belgium's same-sex marriage law. A giant LGBTQIA+ flag at the head of the parade marked the official launch of the event.
"Pride is a great celebration where everyone can be themselves, but much still needs to be done to safeguard the equality of the LGBTQIA+ community," said Radjiny Schiltz, spokesperson for Brussels Pride.
During Pride, "the LGBTQIA+ community draws all the attention to itself, and the Brussels streets are draped in rainbow colours", the organisers said. "This year's theme is Protect the Protest, a call to respect the fundamental right to protest, which is still too often violated."
"Our slogan comes from Amnesty International, which wanted to highlight the importance of protest this year," Schiltz said. "Everyone thinks the right to protest is guaranteed everywhere, but it absolutely is not. Freedom and diversity still have to be fought for. Everyone should be able to be who they want to be, wherever they are."
With Brussels Pride, the Belgian capital kicks off the European Pride season, with 150,000 people showing up "to defend their rights and celebrate diversity. This year, more than ever, the aim is to ensure that the fundamental rights of the LGBTQIA+ community are upheld", Schiltz said.
Around 100 partner associations and artists participated in the event on the streets of Brussels. They aim to inform the public about the struggles of the LGBTQIA+ community at home and abroad.
(BRV)
© BELGA PHOTO NICOLAS MAETERLINCK / © BELGA VIDEO NICOLAS MAETERLINCK