Brussels photographer pays tribute to 236 Jews who fled convoy XX towards Auschwitz
20 January 2023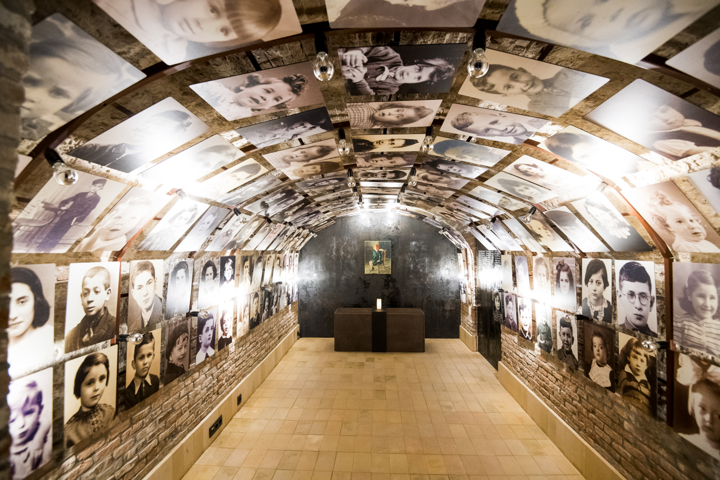 April this year marks the 80th anniversary of the departure of the first cattle wagon carrying Jews from Kazerne Dossin in Malines to the Auschwitz concentration camp. 236 of the people inside managed to jump off the train and escape the horror. Decades later, Belgian photographer Jo Struyven took black-and-white photos of the places where they managed to escape. The haunting images are now on display, along with work by painter Luc Tuymans, at the Jewish Museum of Brussels. ​
From Belgium during World War II, some 25,000 Jews and 350 Roma were sent by train via the Dossin Barracks in Malines to concentration and extermination camps in Eastern Europe. A total of 28 convoys left, of which the 20th, better known by the Roman numerals XX, was the first in which the deportees were in closed cattle wagons. This made it extra challenging to escape.
On April 19 1943, 1,631 Jews were put on the XXth convoy, the train that would take them from Malines to the Nazi death camp at Auschwitz. Jo Struyven searched and found the exact locations between Boortmeerbeek and the German border, where 236 escaped after the resistance managed to sabotage the convoy.
As a result, the train had to stop in Boortmeerbeek, Flemish Brabant. There, and at other places up to the German border, the 236 managed to jump out of the stationary or slow-moving train. For about half of them, this was a jump to freedom. Others were shot dead or recaptured. 115 of them survived World War II.
The exhibition "236. Land (es)capes from the 20th convoy", with photos by Jo Struyven and paintings by Luc Tuymans, is on display at the Jewish Museum in Brussels until August 14.
#FlandersNewsService | Illustration picture taken during the re-opening of the 'Kazerne Dossin', a memorial, museum and documentation centre on the Holocaust and human rights, Sunday 26 January 2020, in Mechelen.
© BELGA PHOTO JASPER JACOBS