Brussels march for missing Belgian traveller Natacha de Crombrugghe in Peru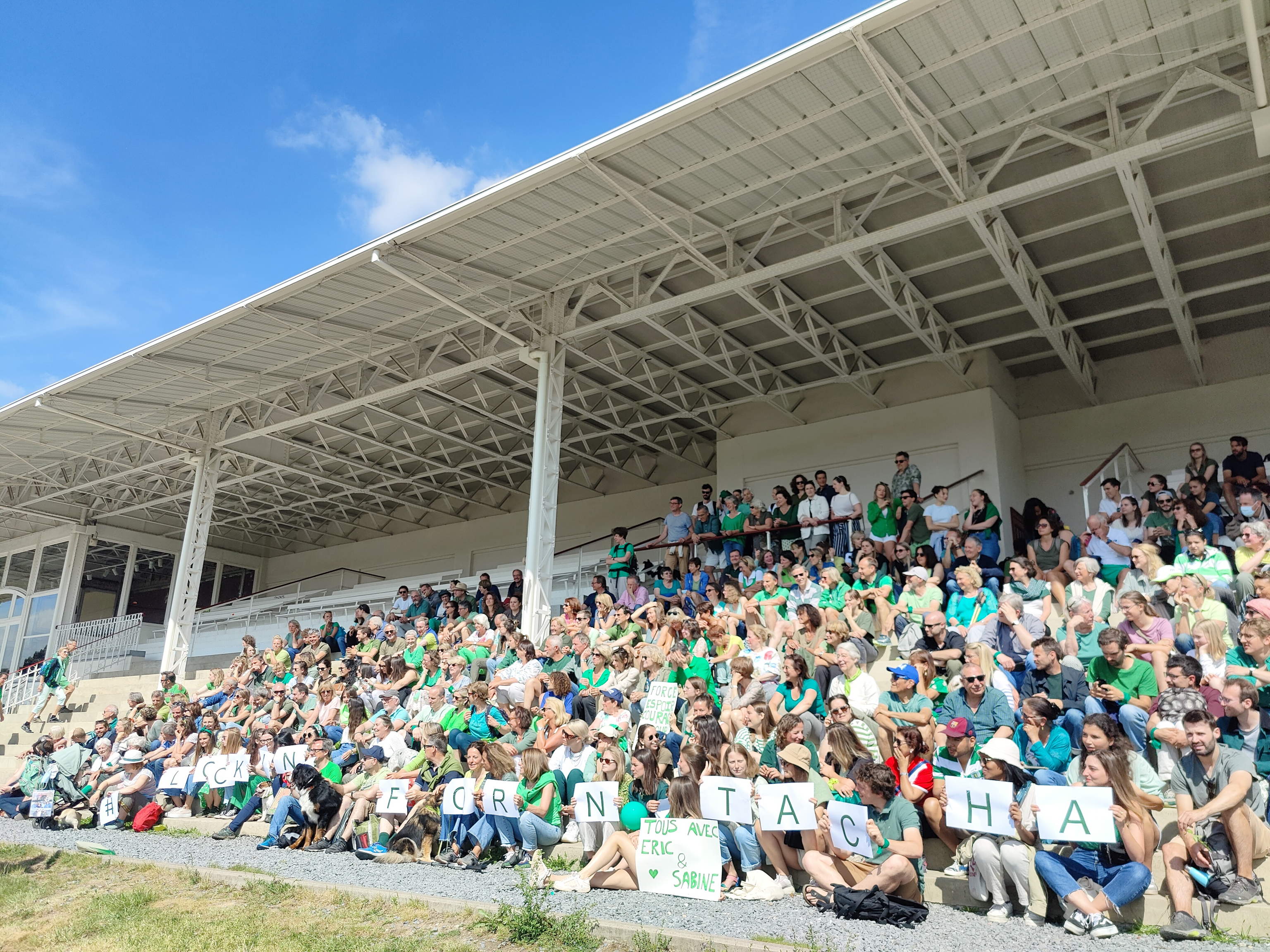 Over 300 people gathered this Sunday 22 May at the Sonian forest to support the parents of the missing Belgian Natacha de Crombrugghe. The parents are still looking for their 28 years-old daughter who disappeared while backpacking in Peru in January.
"We had thought of going on foot because Natacha loved walking, and we wanted to give her parents, who live nearby in Linkebeek, some support," said Pierre Visart, who initiated the march with friends of Natacha. "Also to draw attention to her disappearance, so that the Belgian and Peruvian authorities continue their efforts to find her."
The participants were wearing green in a sign of hope. Just prior to taking off, they formed the hashtag #LookingForNatacha.
"I came first as a parent, because my son travelled to Australia two years ago, just after a Belgian boy had disappeared in Australia," one participant told Belga News Agency.
"I wanted to express my support to the parents who are going through this pain of not knowing where their child is, and I also came to support friends who know Natacha's parents very well."
The father of Théo Hayez, a Belgian backpacker who went missing in Australia in 2019, was also present at the march.
Searching in Peru 
Visart said parents' search required financial resources as they deploy guides on site.
"They are offering a $15,000 reward for any valuable information, which has not been the case until now... As long as Natacha is not found alive or dead, they have hope and questions, just like the father of Theo Hayez." 
The young man has been missing for three years, Natacha four months. The hypothesis of a crime - that the young woman was kidnapped and held - remains open, according to Visart.
(VIV)
© BELGA PHOTO (OPHELIE DELAROUZEE)