Brussels' Manneken Pis dressed in Rolling Stones outfit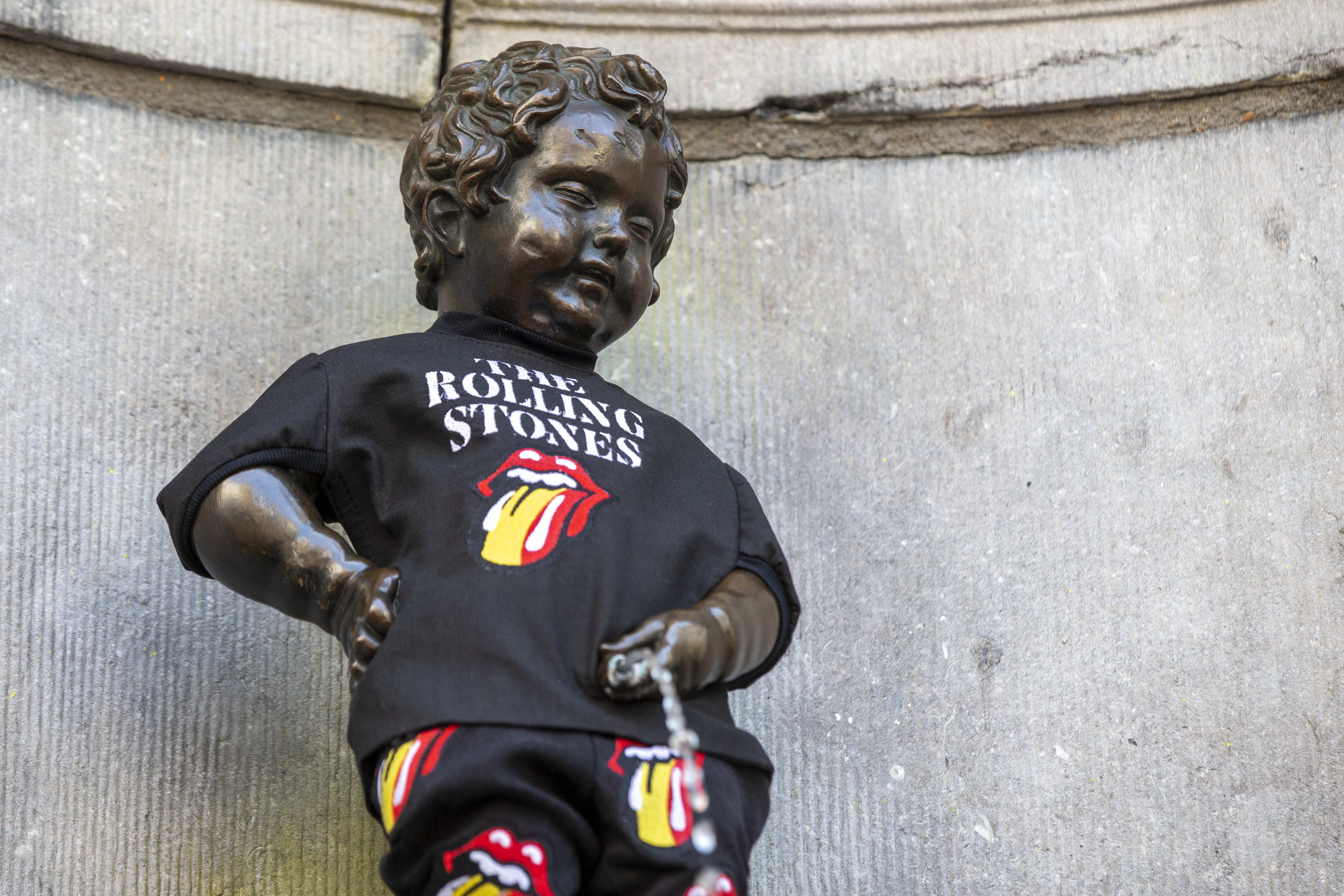 Manneken Pis, the famous fountain sculpture in Brussels, was dressed in a Rolling Stones outfit on Saturday morning to celebrate the 60th anniversary of the rock group. The Rolling Stones will perform at the King Baudouin Stadium in Brussels on Monday night, 46 years after their last concert in the Belgian capital.
The Brussels landmark depicting a naked urinating boy is regularly dressed up. Manneken Pis changes his outfit a few times a week and has built up a wardrobe of around a thousand different costumes over the years. The statue's Rolling Stones costume consists of a black T-shirt and black trousers with the name of the band and the group's hotlips logo in the Belgian national colours. 
The Mayor of Brussels Philippe Close (PS, French-speaking socialists) and aldermen Fabian Maingain, Benoit Hellings and Delphine Houba also donned Rolling Stones outfits for the occasion.
"Only in Brussels can folklore and rock meet," said alderman Houba. "It is always a pleasure when such renowned artists come to Brussels. The Stones is a mythical band and Manneken Pis also has a somewhat brazen side." 
Manneken Pis will be sporting his Rolling Stones costume throughout the weekend.
(KOR)
© BELGA PHOTO NICOLAS MAETERLINCK