Brussels Grand Place to host 22nd annual Belgian Beer Weekend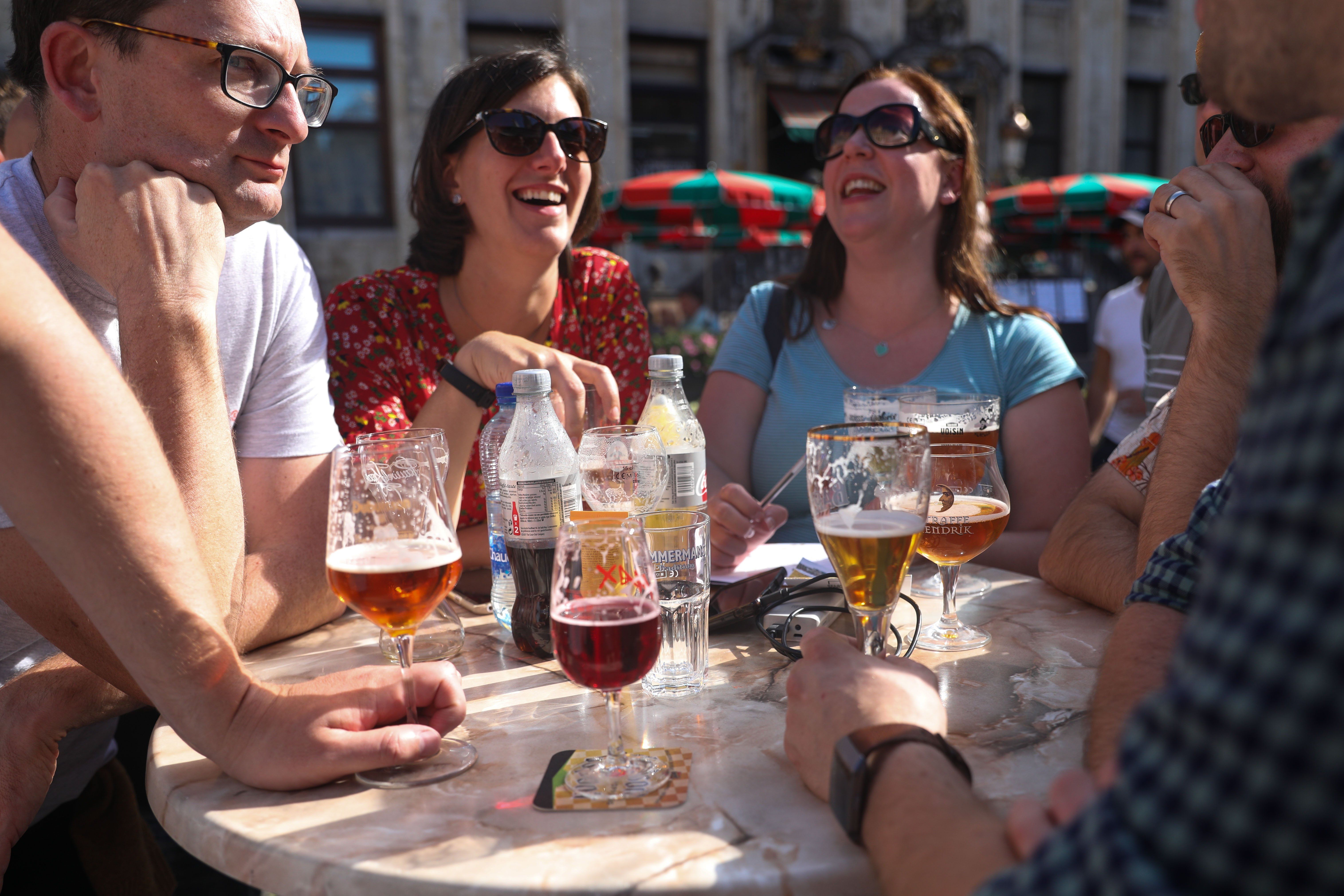 Belgian Beer Weekend is set to return to Brussels this weekend (2–4 September), bringing 46 breweries and over 400 beers to the city's Grand Place.
Every first weekend of September since 1998, the celebration of Belgium's brewing culture has turned Brussels' iconic square into a giant open-air brasserie, attracting tourists from across Europe. The event showcases the best of Belgian beer and introduces consumers to Belgian brewers, small and large.
For the 22nd edition of the event, major brewers will set up stalls on the square. Beer lovers can sample beers from major brewers such as AB InBev, Lindemans, and Du Bocq, as well as boutique brewers such as Silly and Royal Swinkels Family Brewers.
The event is organised by the Belgian Brewers Association and is the oldest event of its kind in Belgium. Beer culture is considered by UNESCO as part of Belgium's "intangible cultural heritage."
"At the Belgian Beer Weekend, Belgian beers and their brewers take the centre stage for three days. Both large and small breweries from Belgium present themselves in an open and cosy atmosphere," the organisers state.
Entrance to the event is free of charge. To buy beers, visitors must buy tokens which can be purchased on the Grand Place. A set of 5 tokens costs €10. The event will run from 18:00 until 22:30 throughout the weekend.
At 14:00 on Saturday and 12:15 on Sunday, the picturesque square will host the annual Brewers' confraternities parade, when ancient brewing guilds will pass through the square in traditional dress.
For more information about the event, including a full list of brewers in attendance, visitors can consult the organisers' official website.
© BELGA PHOTO - Beer lovers enjoying beer during a Beer Weekend activity in Brussels, Belgium. 2018