Brussels Gallery Weekend returns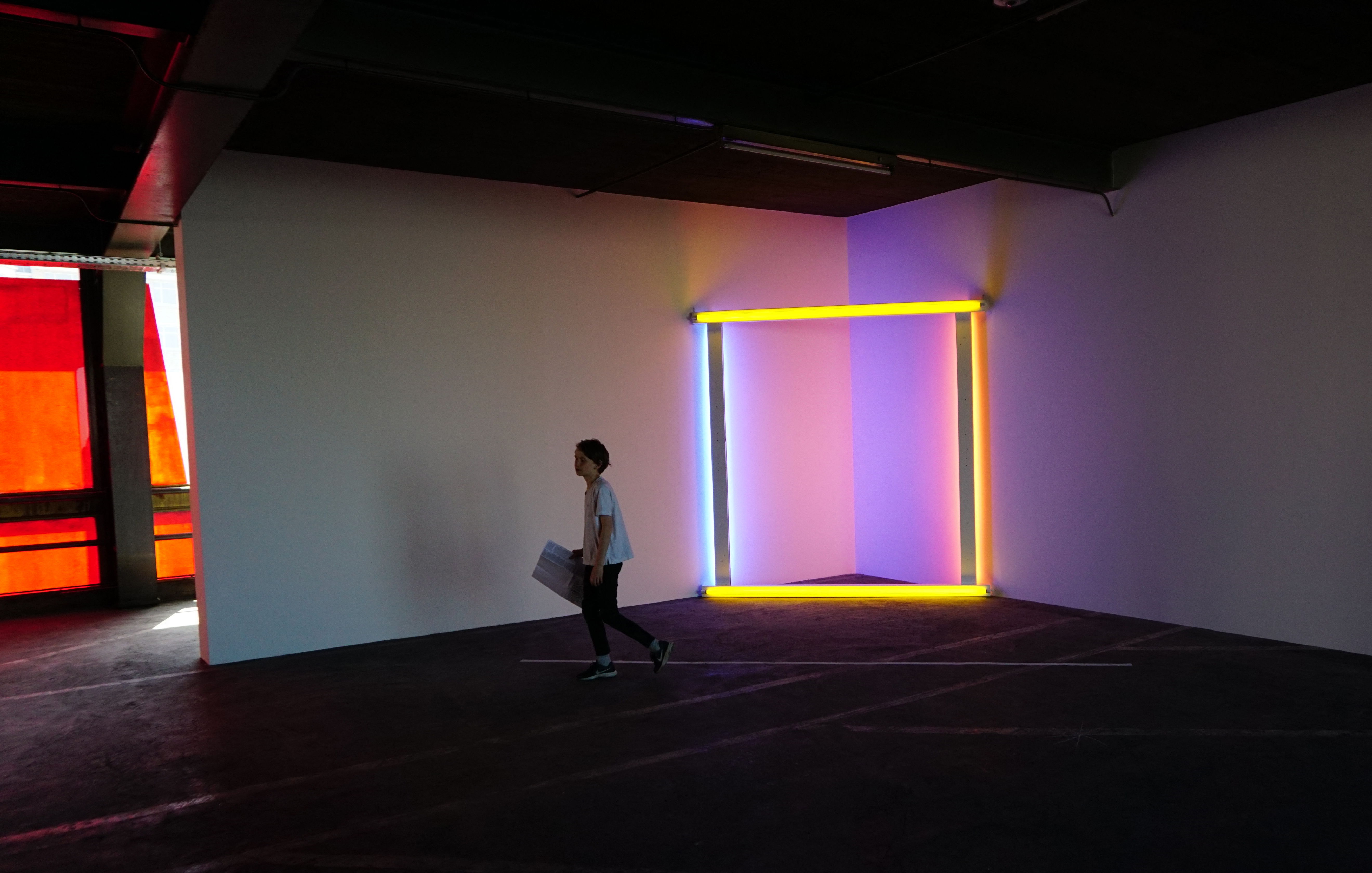 From 7 to 10 September, 45 art galleries and other spaces in Brussels will offer a series of exhibitions, performances and installations for the 16th edition of Brussels Gallery Weekend (BGW), The Brussels Times reports.
From the central venue in D'Ieteren Group's headquarters in Ixelles, visitors can discover participating galleries and spaces while exploring events organised in neighbourhoods such as Sablon, Châtelain and Saint-Gilles through guided tours.
Twelve self-guided routes are available to download, which take visitors to galleries, exhibitions and other destinations in the OFF programme such as institutions, foundations and private collections.
The routes each follow themes, such as the Belgian Route, which introduces participants to Belgium-based artists and includes philosopher, visual artist and writer Thierry De Corder's Passe-Montagne exhibition at Xavier Hufkens Gallery. Other themed tours include the Unusual Materials route, which features Lauren Seiden's graphite-paper artworks at the NOSCO gallery.
BGW also includes Generation Brussels, a show highlighting local artists living and working in the city. The exhibition, curated by art critic Sam Steverlynck, is entitled Cet obscur objet du désir (This Dark Object of Desire), named after the surreal 1977 Luis Buñuel film.
Tthe second-oldest city art event after the Berlin Gallery Weekend, BGW aims to highlight the diversity of Brussels' contemporary art scene and promote the city's importance on the global art scene and has teamed up with the Ateliers Indigo and Globe Aroma associations.
"Globe Aroma will present four artists they support while Ateliers Indigo, with whom we are collaborating for the first time, will showcase the creations of 12 artists with disabilities, each revealing diverse practices and unique concerns," says BGW director Justyna Gajko-Berckmans.
© PHOTO EMMANUEL DUNAND / AFP