Brussels court provisionally forbids Belgian state to extradite Assadi to Iran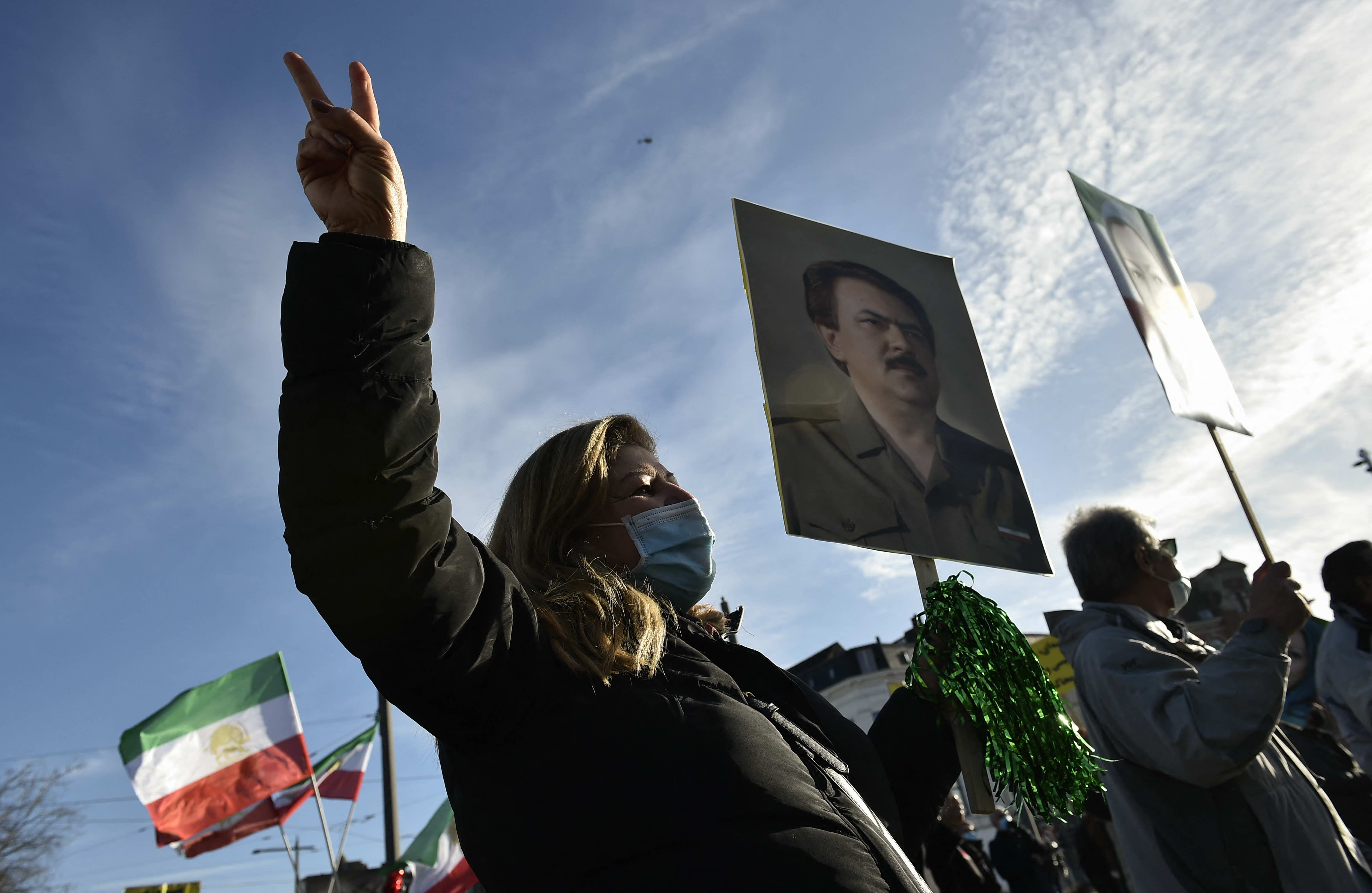 The Brussels Court of Appeal issued an order on Friday night, forbidding the Belgian state to extradite Iranian diplomat Assadollah Assadi to Iran. He was sentenced last year to twenty years in prison for his involvement in a foiled bomb attack in Paris.
Several people, including victims who had taken sides in the Assadi trial, and the National Council for Resistance in Iran (NCRI) had lodged a summary proceedings immediately after Wednesday's vote in the Chamber of Representatives on the bill allowing Belgium and Iran to extradite prisoners to each other. After being rejected by the Brussels Court of First Instance on Thursday, the prosecutors won their appeal on Friday.
The court "orders that the Belgian state, under penalty of a fine of 500,000 euro, be provisionally prohibited from transferring Assadollah Assadi, born in Iran on 22 December 1971 and definitively convicted by the criminal court of Antwerp on 4 February 2021, from the Belgian prison where he is serving a 20-year sentence to any foreign state, and in particular, but not exclusively, to the Islamic Republic of Iran".
The court notes that the prosecutors' rights "could be irreparably violated if Assadi were to be surrendered to the Iranian authorities without any opportunity to be heard. The ban therefore applies until an adversarial hearing,at which the parties are present or represented by a lawyer, can be held.
The prosecutors must now summon the Belgian state within 24 hours to the French-speaking court of first instance in Brussels for such a hearing.
(AHU)
© AFP PHOTO JOHN THYS - People wave former flags of Iran and hold portraits as they protest outside the Antwerp courthouse, on February 4, 2021, during the trial of four suspects including an Iranian diplomat accused of taking part in a plot to bomb an opposition rally in France. A Belgian court convicted an Iranian diplomat on February 4, 2021, for plotting a thwarted 2018 bombing of an opposition rally outside Paris and ordered him jailed for 20 years. Assadollah Assadi, now 49, was attached to the Iranian mission in Austria when he supplied explosives for the planned attack.