2016 Brussels attacks: Three men sentenced to life, no additional punishments for Ayari and Abdeslam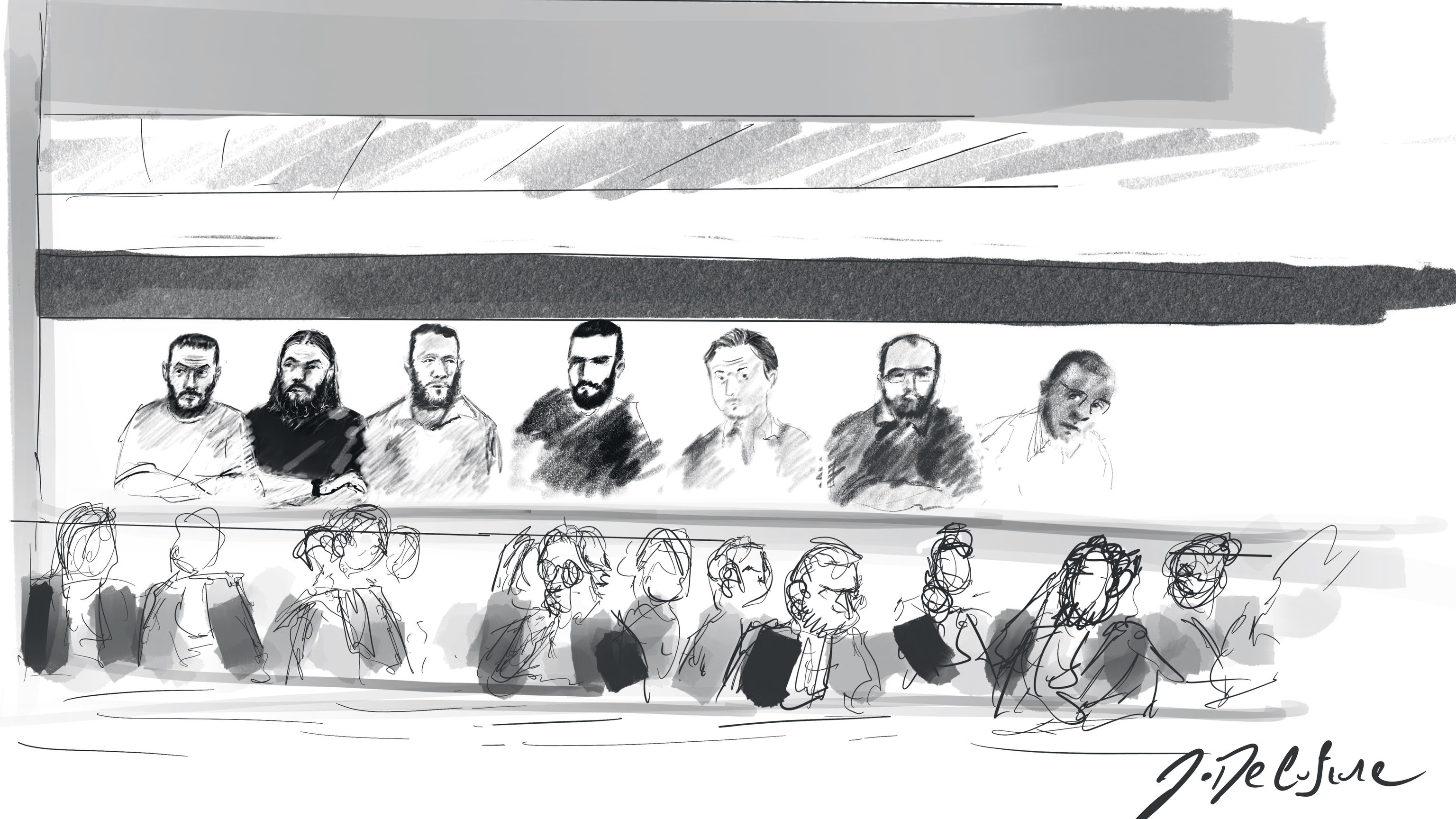 The final session of the Brussels bombings trial took place on Friday evening. The court read out the sentences for the eight defendants, along with the reasons for each decision.
Oussama Atar, Bilal El Makhoukhi and Osama Krayem were sentenced to life imprisonment. They will also be deprived of their civil rights and Atar will lose his Belgian nationality.
Life imprisonment
Atar was found guilty in July of the terrorist murders of 35 victims and the attempted murders of almost 700 people. The jury described him as the head of the terrorist cell that was to strike in Europe, who selected and instructed its members. Atar was tried in absentia: he was allegedly killed in a drone strike in the Syria-Iraq region, but his body has never been found.
El Makhoukhi was found guilty of terrorist murder, attempted murder and membership of a terrorist group. He was convicted of recruiting members for the terror cell, coordinating the movement of members between hideouts and attempting to ensure the group's survival by hiding weapons for the cell's successors.
Swedish national Osama Krayem went to the Brussels metro on 22 March 2016 with a backpack full of explosives, but decided to turn back and disarmed the explosives in a public toilet. He was found guilty of terrorist murder and attempted murder.
Mohamed Abrini, who left a suitcase full of explosives at the airport, is sentenced to 30 years in prison. He will be allowed to retain his Belgian nationality. Abrini was found guilty of terrorist murder, attempted murder and membership of a terrorist group.
Ali El Haddad Asufi was sentenced to 20 years in prison and deprived of his citizenship for terrorist murder, attempted murder and membership of a terrorist group. El Haddad Asufi helped El Bakraoui while he was hiding from police in Brussels, providing him with a place to stay and weapons.
No additional sentences
Sofien Ayari and Salah Abdeslam did not receive additional sentences. The court did not find sufficient evidence of their involvement in the Brussels attacks and cited the sentences they had already received for their roles in a shooting in the Forest neighbourhood of Brussels and the 2015 Paris attacks.
Finally, Hervé Bayingana Muhirwa, who sheltered Abrini and Krayem before and after the attacks, was sentenced to 10 years in prison and a fine. While Bayingana Muhirwa was found guilty of participating in the activities of a terrorist group, he was acquitted of murder because of doubts about whether he was fully aware of the terror cell's plans.
While the verdicts mark the end of the trial for the Brussels attacks, the parties involved can still take legal action. As Ayari and Abdeslam were not given an additional sentence for their previous convictions for their roles in the Paris attacks and the Forest shooting, it is possible that the federal prosecutor will appeal this decision to the Court of Cassation.
The eight accused © BELGA PHOTO JONATHAN DE CESARE