2016 Brussels attacks: The 10 defendants and their charges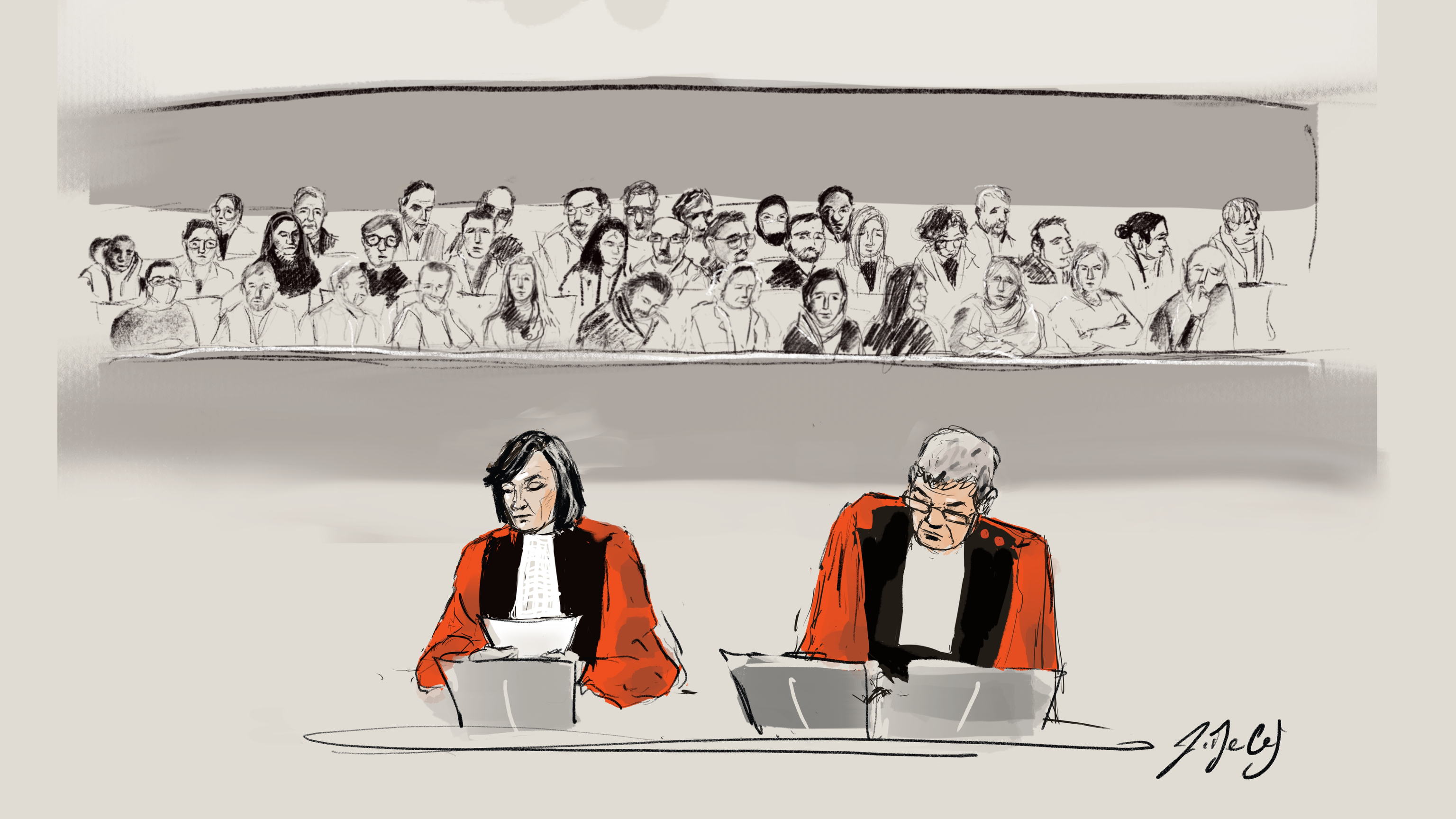 After 18 days of deliberations - the longest in Belgium's history - the jury is due announce its verdict on the 2016 Brussels terrorist attacks trial at 16.30. The 10 defendants will discover if they have been found guilty of terrorist murder, attempted murder and participating in activities of a terrorism organisation.
The main suspects
Mohamed Abrini and Osama Krayem are the two suspects most likely to be found guilty by the jury. The two were supposed to perform suicide attacks but decided against it at the last minute. Abrini left his explosives in the Brussels airport departure hall, and Krayem flushed his down a toilet. Both have pleaded guilty across the board.
Salah Abdeslam, who was an accomplice in the 2015 Paris attacks, and Sofien Ayari were arrested after a shootout in Brussels. Both asked for acquittal for terrorist murder and attempted murder. The prosecution argued that Abdeslam's flat housed an "operational cell" and that by invoking his right to silence after his arrest, he enabled his companions to execute their plans.
Ali El Haddad Asufi pleaded for a full acquittal, claiming he was manipulated by his friend Ibrahim El Bakraoui, who blew himself up at Brussels Airport. El Haddad Asufi kept in touch with El Bakraoui when he was in hiding, before and after the Paris attacks, and offered him help throughout this time.
Bilal El Makhoukhi admitted to participating in the activities of a terrorist organisation and is seen as one of the figureheads of the attacks. He admitted only a few months before the trial that he had hidden the terror cell's weapons but has refused to say where. This remains one of the big question marks after the trial.
Oussama Atar is the only suspect to be tried in absentia. He is suspected of leading the attacks from his base in Syria, and is believed to have been killed in an airstrike in 2017.
The accomplices
Hervé Bayingana Muhirwa housed Krayem and Abrini before and after the attacks, but has claimed he was not radicalised and therefore could not be a terrorist. His defence asked for a re-qualification of the offences to concealment of criminals, which only carries a sentence of up to two years. The prosecution, meanwhile, asked that he be declared guilty across the board.
Smail Farisi sublet his studio in Avenue des Casernes in Etterbeek to El Bakraoui and stood trial for terrorist murder and attempted murder. But in his indictment, the federal prosecutor only asked for his conviction for participating in the activities of a terrorist organisation. His brother Ibrahim Farisi helped him clean up after the attacks and is the only one who is not being tried for terrorist murder and attempted murder.
During the long deliberation process, the jury only decided on the question of guilt and not on possible sentences. After a summer break, the court will reconvene on 4 September for sentencing deliberations. A sentencing verdict is expected a few days later.
© BELGA PHOTO JONATHAN DE CESARE