Brussels attacks trial: injunction proceedings to be heard on Friday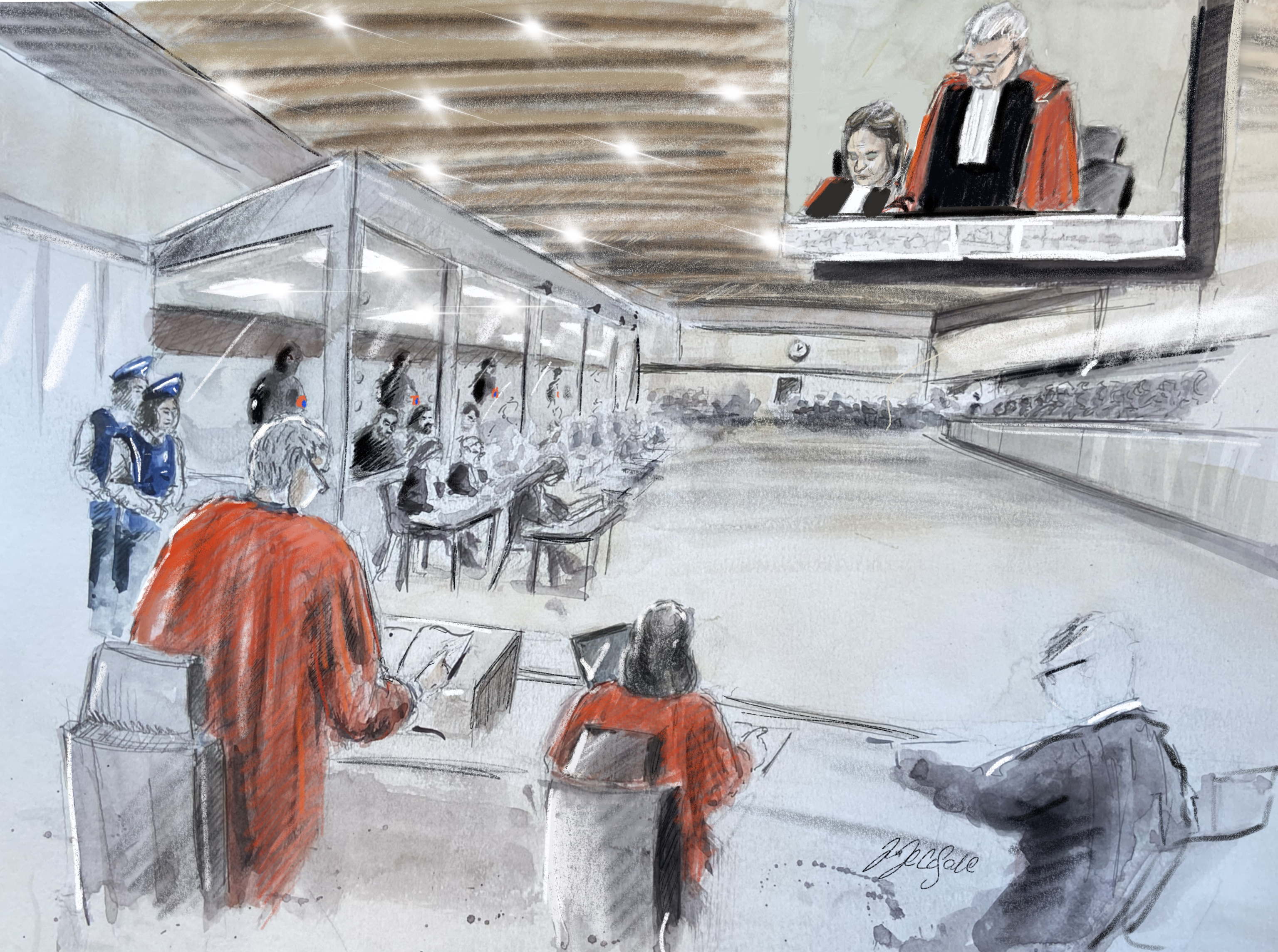 The injunction proceedings filed by six accused against the Belgian state will be heard in the Justice building in Brussels on Friday. This was decided by the injunction proceedings judge. The parties hope the court will be able to issue a ruling before the assize trial resumes after New Year, on 3 January.
Six accused in the assize trial on the March 22 attacks have sued Belgian Justice minister Vincent Van Quickenborne over the conditions in which they are transferred from prison to the Haren courthouse every day. They are Mohamed Abrini, Sofien Ayari, Salah Abdeslam, Bilal El Makhouki, Ali El Haddad Asufi and Hervé Bayingana Muhirwa.
The accused have been complaining since the start of the trial about the conditions in which they are transferred daily from prison to the courthouse in Haren. Among them, the daily nude frisks, blindfolds, and headphones with loud music are particular stumbling blocks. In recent days, the accused have also invariably left the box in the courtroom in protest against such treatment. Behind the scenes, consultations including the lawyers of the accused and the federal police had already taken place. These talks have not led to a solution acceptable to all.
The lawyers are now demanding that no more nude frisks will be carried out and that the blindfolds no longer will be used unless a specific justification is given in advance. For each violation, they demand a penalty of 5,000 euros. The defence of the accused insists that their clients should be present at the hearing of the summary proceedings so that they can explain for themselves the circumstances surrounding their transfer. For that hearing to take place with all the necessary security measures, the judge will exceptionally hold a hearing in the Justice Building on Friday.
© BELGA PHOTO JONATHAN DE CESARE