Brussels Airport welcomed twice as many passengers in 2022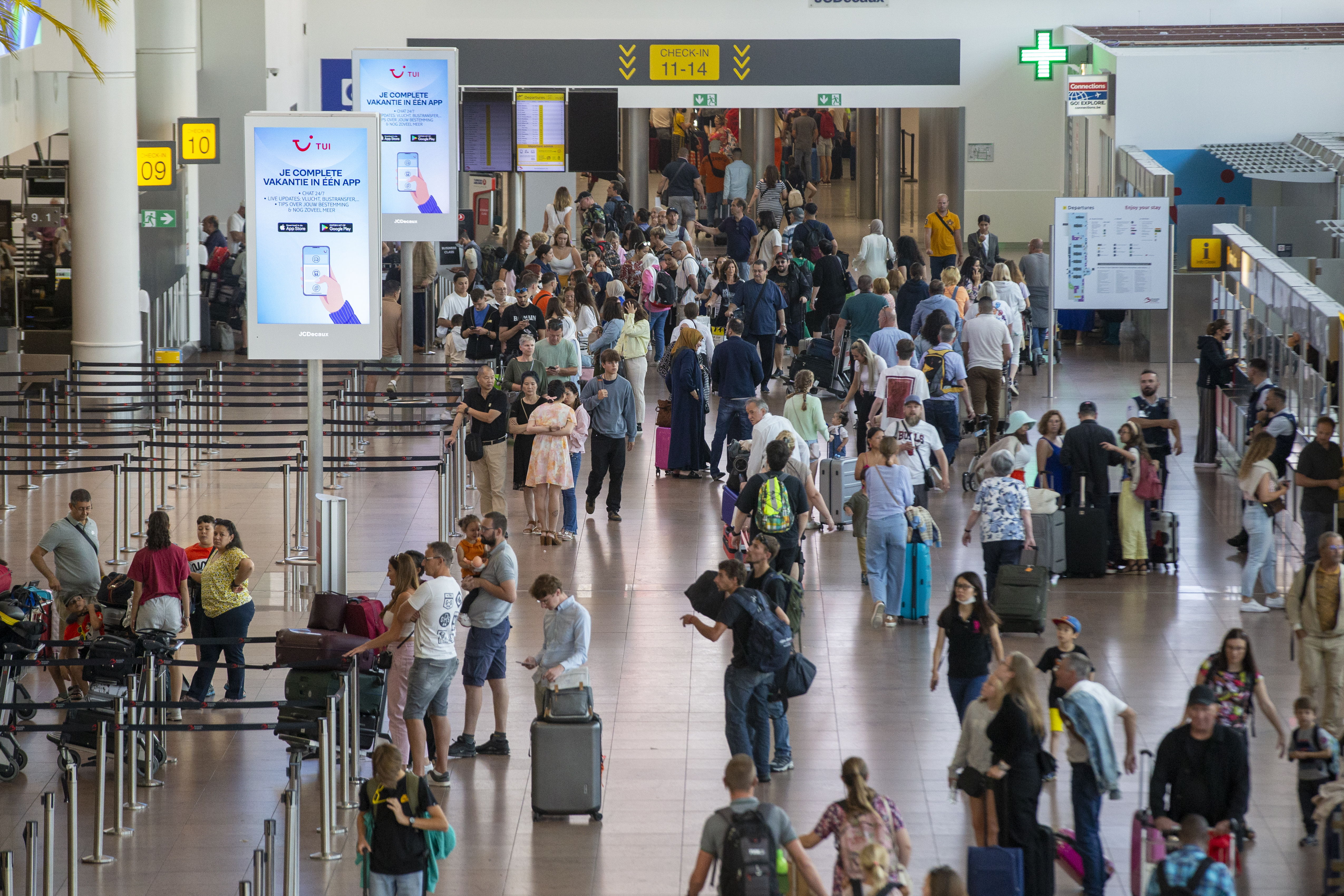 Brussels Airport welcomed twice as many passengers in 2022 compared to 2021. However, the number of travellers remained below the pre-Covid year 2019. The Belgian airport announced this on Wednesday.
Brussels Airport welcomed nearly 19 million passengers last year, an increase of 102 per cent compared to 2021. Back then, some 9.4 million passengers travelled from or via Brussels Airport. In 2019, the year before the corona pandemic started, some 26.4 million passengers travelled through the Belgian airport.
The ten most visited countries in 2022 were Spain, Italy, Germany, Turkey, Portugal, the United States, France, Greece, the United Kingdom and Morocco. Turkey, Greece and Morocco even managed to surpass their 2019 record levels. 
Robust growth
"After two complicated years, marked by the Covid crisis and associated travel restrictions, Brussels Airport has experienced a robust growth in 2022," Brussels Airport CEO Arnaud Feist said in a statement. "Since last summer, our network has been almost completely rebuilt. In just a few months, we have achieved an 80 per cent growth in passenger numbers compared to 2019. 2023 looks promising with new destinations and more short- and long-haul flights."
The total number of flights increased by 51 per cent in 2022 compared to 2021, to 178,930 aircraft movements. However, that number remains almost a quarter lower than in 2019, before the corona crisis.
The number of passengers per flight reached 135, an increase of almost 4 per cent compared to 2019 and a record for Brussels Airport, which the airport says demonstrates the use of larger, more modern and quieter aircraft with higher load factors.
As for the cargo sector, after a record year in 2021 (+30 per cent), it saw an 8 per cent drop in volume to 776,000 tonnes in 2022.
© ​ BELGA PHOTO Nicolas Maeterlinck