Brussels Airport expansion: bordering municipalities denounce "shoddy" and "unrealistic" plans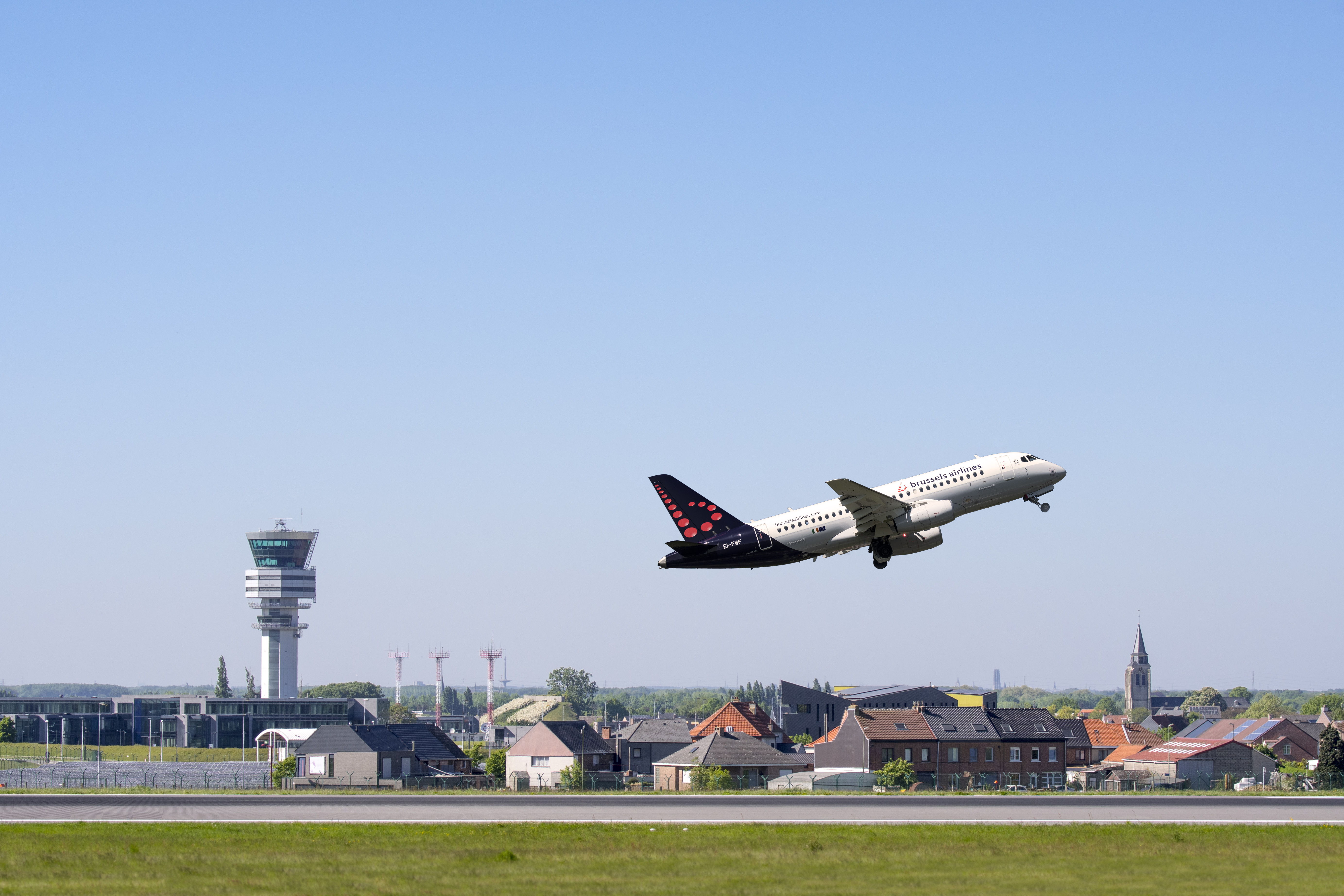 In a joint press conference on Thursday, the five mayors of Brussels' northern periphery municipalities heavily criticised Brussels Airport's expansion plans. The municipalities, recognising the economic importance of the airport, called the plans "unrealistic" and one-sided. "If the airport is of general interest, the nuisance it causes should be borne by as many shoulders as possible", they said.
The municipalities of Machelen, Grimbergen, Meise and Wemmel and the city of Vilvoorde, all located in the Flemish Brabant province that surrounds the Brussels Capital Region, read the 700-page document drawn up by Brussels Airport and noted shoddy work, relying on "incomplete figures" and "unclear forecasts".
The growth Brussels Airport plans to achieve by 2032, from 26 to 32 million passengers annually while also doubling cargo transports, will impact traffic in the surrounding area as well as the airport's flight schedule, the municipalities say. These 'side effects' have, according to the five, not been mapped in the environmental impact report (EIA).
"The EIA shows that the number of residents in our municipalities who are disturbed 10 to 20 times per night is rising sharply"
Entirely unpalatable for the local governments is the premise that current operations at the airport, including flight paths and schedules (both during the day and at night), will remain unchanged. They say this will create a disproportionate nuisance for the area north of the capital, while the east will be impacted much less.
"The EIA shows that the number of residents in our municipalities who are disturbed 10 to 20 times per night (now 41,817) is rising sharply (by 13 per cent, ed.)", Meise mayor Gerda vanden Brande cites. "At the same time, we note that in the eastern municipalities (...), this number will be reduced to zero in 2032. This difference in treatment is completely unacceptable to the northern municipalities."
For decades, the Flemish and Brussels governments have been arguing over the noise pollution caused by air traffic to and from Brussels Airport – which is located in the Flemish municipality of Zaventem, just outside of the Brussels Capital Region. While Brussels Airport is located in Flanders, it falls under the competency of the federal government. However, studies have repeatedly shown that Brussels residents are also heavily impacted by its noise pollution, resulting in the dossier being passed from government to government for years now.
(BRV)
© PHOTO ARTERRA