Bpost pays tribute to Brussels art-nouveau with new stamp collection
24 January 2023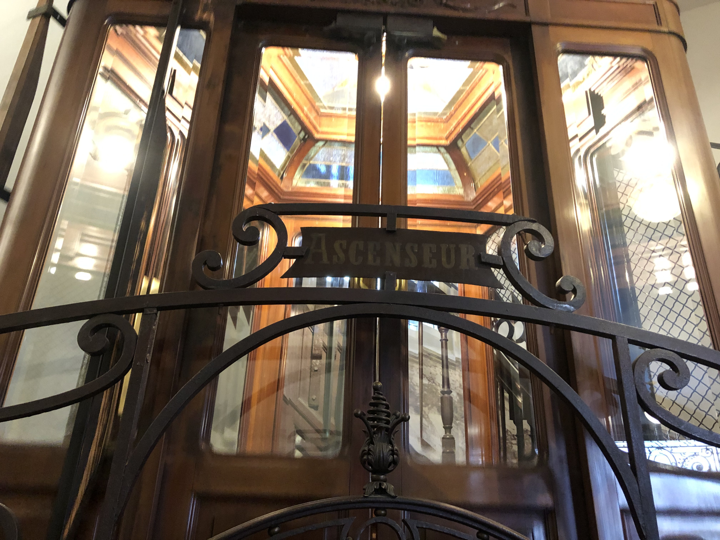 To mark the 130th anniversary of Victor Horta's Tassel House, Bpost is releasing a sheet of five stamps dedicated to Art Nouveau objects. 2023 is also the Year of Art Nouveau in Brussels.
The Belgian capital has almost a thousand Art Nouveau buildings, some 250 of which are protected. The Belgian postal service Bpost chose lesser-known decorative art and jewellery for its new stamp collection. The company consulted Professor Werner Adriaenssens, an art-nouveau expert at the Royal Museums of Art and History in Brussels, to select the objects.
Bpost releases a sheet of five stamps: Pendant 'Medusa', Door puller of studio house, Mysterious Sphinx, Vase by Léon Ledru and Nymphatic lamp. The background of the stamp sheet shows the central hall of the Hotel Solvay, also a showpiece of Horta.
The sheet of art nouveau stamps has been on sale since Monday online and in branches in Brussels and Mechelen for 12.65 euros. The pieces are on display at the Royal Museum of Art and History.
Art nouveau in Belgium
Art nouveau is an artistic movement that emerged in Brussels in the late 19th century as a reaction to the European academic art of the time. In a conscious modernism, art nouveau broke with the historicising architecture and classical references prevalent at the beginning of the belle époque.
Several Brussels suburbs, including Ixelles, Etterbeek, Schaerbeek and Saint-Gilles, were developing during the height of Art Nouveau and therefore housed many buildings in this style. Despite the demolition of many creations between the end of World War II and the late 1960s, Brussels still possesses many splendours from this era.
Illustration picture shows an Art Nouveau decorated elevator, during a press moment concerning the conservation and restoration of antique elevators, in Brussels, Wednesday 24 February 2021.
© BELGA PHOTO NILS QUINTELIER