Bpost introduces Sinterkluis: a fun way for children to deliver letters instantly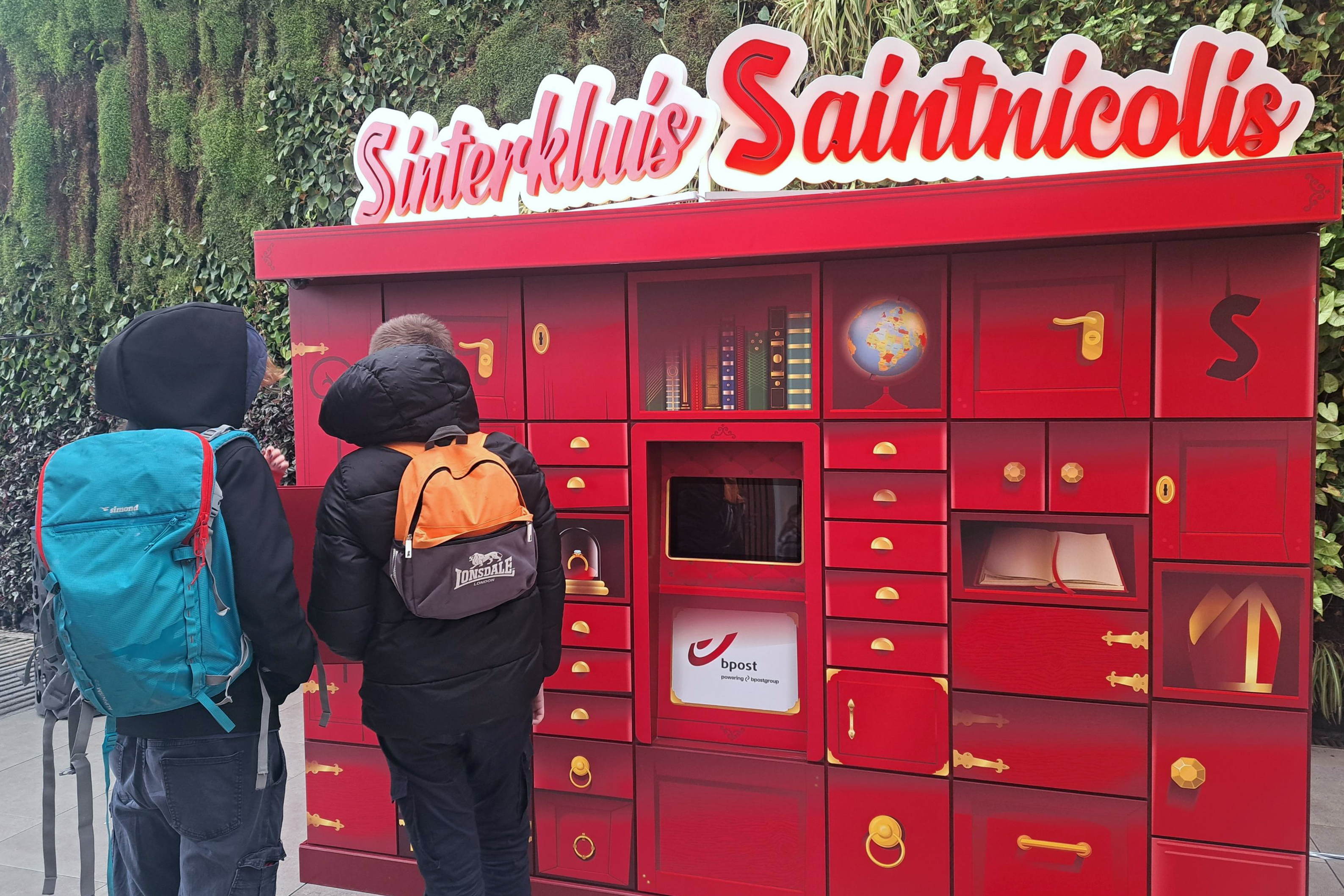 Postal company Bpost launched its national Sinterkluis campaign on Wednesday in the lead-up to the holiday season. The campaign name refers to the Dutch word "kluis", meaning "safe". It rewards children with a present after they write a letter to Sinterklaas and place it in a safe.
The activity offers a different way for Belgian children to get their letters to Sinterklaas instead of or in addition to sending a letter to the Saint's secretary in the mail. "This year, children have the choice of sending their letter or taking it themselves to the new Sinterklaas safe," sais bpost spokesperson Fanny Mindombe.
The campaign starts in Brussels on 8 and 9 November, after which the Sinterkluis will travel to Leuven, Namur, Mons, Hasselt, Bruges, Ghent, Liège and Antwerp. "The Sinterkluis is on tour in most of the provincial capitals to bring the magic of Sinterklaas to children," says Bpost.
© BELGA VIDEO TIMON RAMBOER
If the children choose to deliver the letter to the Sinterkluis in person, they will immediately receive a gift and a reply from the Saint via video.
"Answering Father Christmas's letters is a tailor-made task for Bpost," said Bpost Belgium CEO Jos Donvil. "This time, we wanted to take the magic a step further by introducing children to a method other than the red letter box or the post office."
Children who still want to post a letter can do so until 15 December. Bpost reminds children that Sinterklaas' address is Sinterklaas, Spanjestraat 1, postcode 0612 in de Hemel. The letters do not need to be stamped, but a return address should be included.
© BELGA PHOTO TIMON RAMBOER
---
Related news