Boycott of Russian diamonds in the making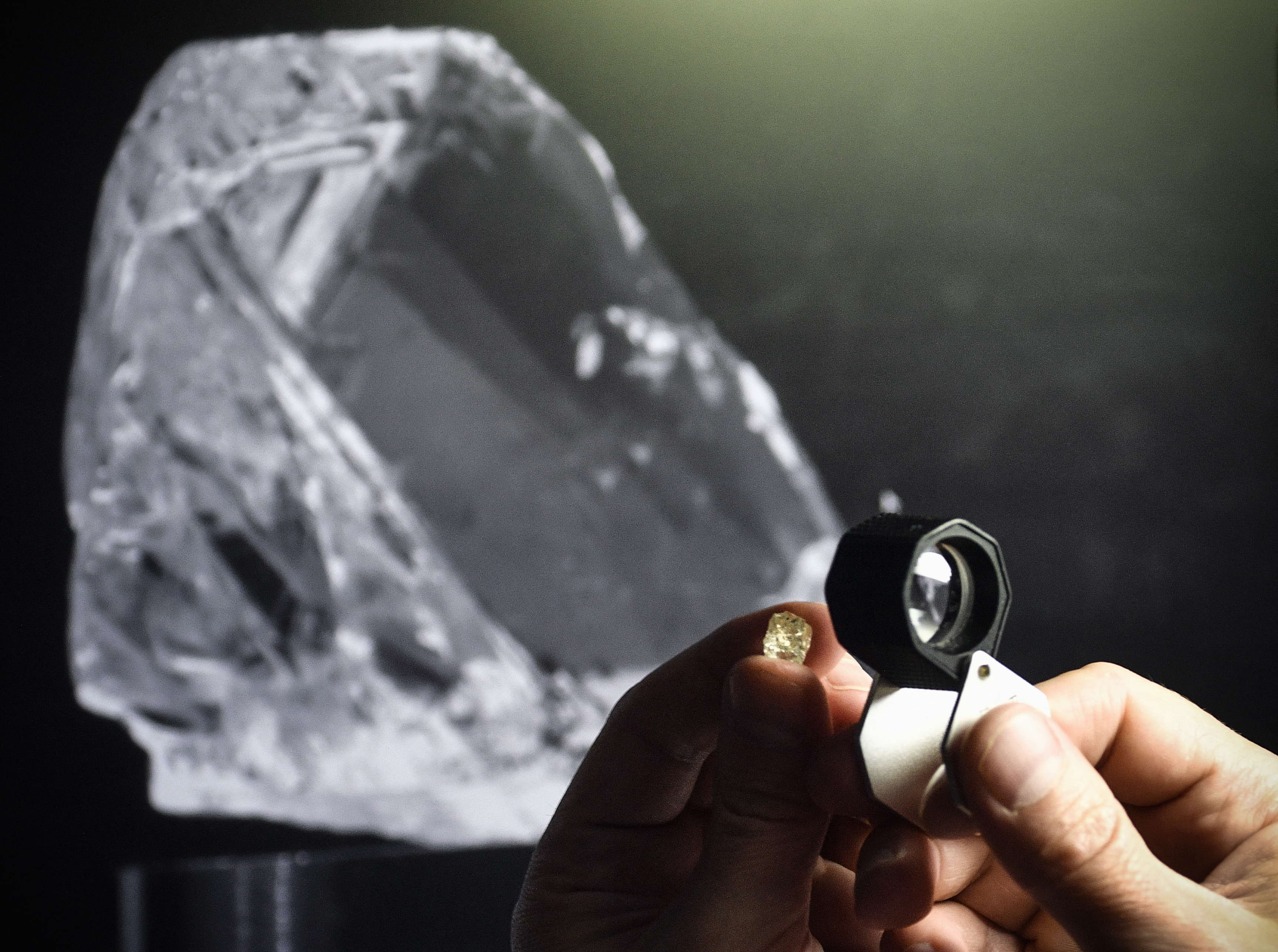 At the request of Belgium, the G7 is preparing a ban on Russian diamonds. De Standaard reported this on Friday. The ban will pave the way for a boycott on one of the following European sanctions lists. Meanwhile, the Belgian finance minister has revealed that Belgium froze 58 billion euros worth of Russian assets in the past year, the highest amount of any European member state.
A boycott of Russian diamonds failed to make it onto the European sanctions list against Russia, as Belgium has repeatedly swept the proposal off the table. However, the cabinet of Belgian prime minister Alexander De Croo (Open VLD) is now taking the boycott proposal to the G7, having first presented the concept to the European Commission and the US.
The G7 will introduce a ban on the export of rough and polished diamonds from Russia to G7 countries. The impact would be significant as these countries account for 70 per cent of the global diamond market. In addition, the plan will lead to sanctions on Russian diamonds in one of the following European sanctions lists.
Traceability
At the request of Belgium, the new plan will focus on traceability, requiring a certificate to show the origin of the diamond. The question is whether India, which continues to have close ties with Russia, will be amenable to this approach. The G7 will also seek support from African countries where diamonds are mined. The G7 plan is not legally binding: governments have to incorporate it into their legislation.
Meanwhile, Belgian Finance minister Vincent Van Peteghem (CD&V) reports that Belgium has frozen 58 billion euros in Russian assets since the start of the war. In addition, 191 billion Russian financial transactions have also been blocked. In total, these measures affect 1,789 blacklisted Russian companies or citizens, the minister said.
Furthermore, Belgian customs have seen a sharp increase in controls on imports and exports. Some 91,020 declarations have already been checked for Russia and Belarus, and 7,925 containers were physically inspected.
Transhipments
Customs also checked transhipments, where containers are transferred from one means of transport to another. Additional information was requested on 28,890 containers. Currently, 529 containers are blocked, 517 in Antwerp and 12 in Zeebrugge.
Another 10,000 vehicles were also checked in Zeebrugge last year. Of these, 1,087 were not allowed to be shipped to Russia. In addition, FPS Finance submitted 19 official reports to the Public Prosecutor's Office for import and export offences. Another 15 official reports are in preparation.
© Alexander NEMENOV / AFP