Blinken meets Chinese President Xi Jinping in China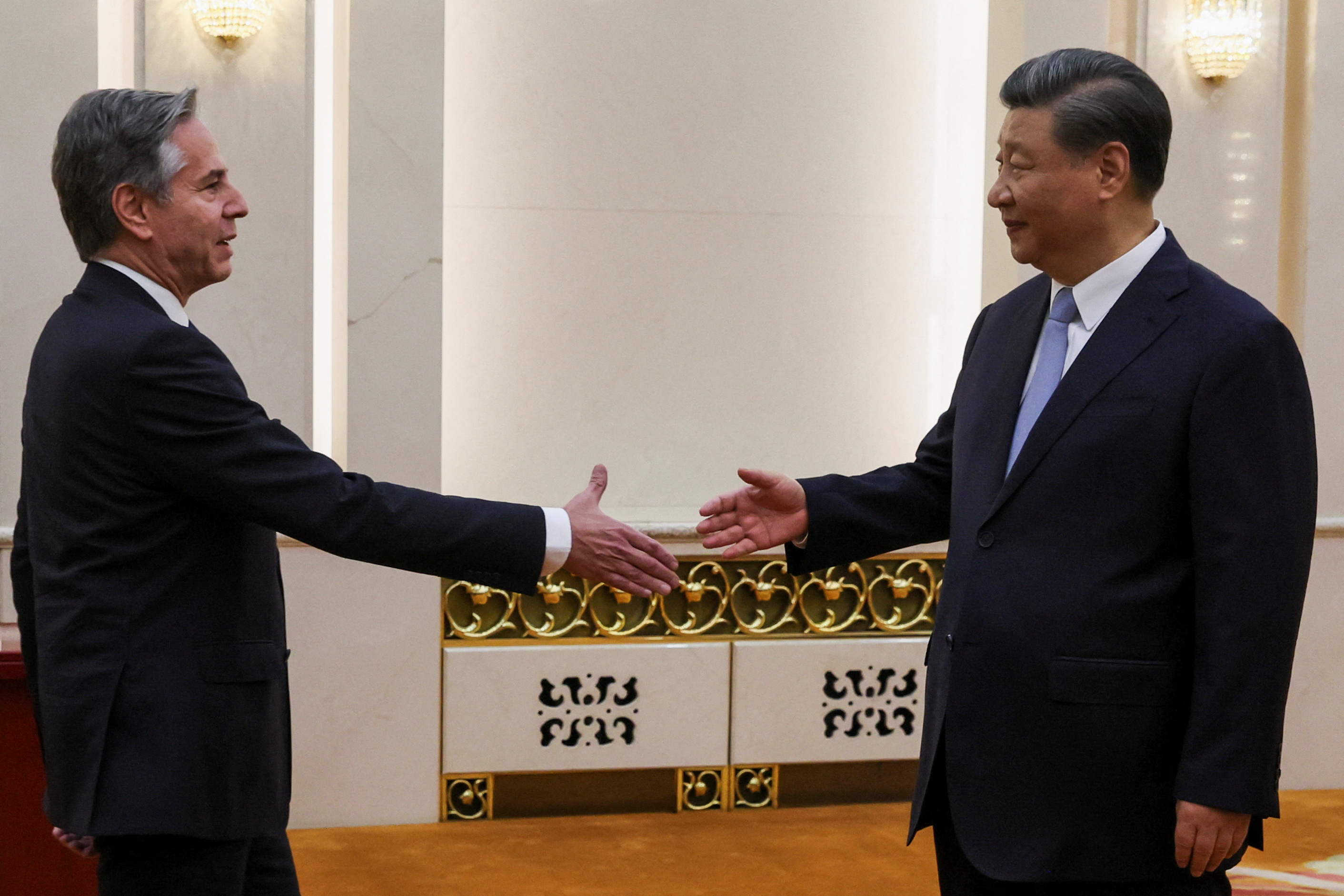 US secretary of state Antony Blinken met Chinese president Xi Jinping on his second day in China, a meeting that was not officially scheduled. Blinken is in China to ​ restore communication after a period of rising tensions between the two countries.
The meeting between Xi and Blinken began at 16.30 local time (10.30 CET). "I hope this visit by Foreign minister Blinken will have a positive outcome for stabilising China-US relations," Xi told English-language state broadcaster CGTN at the start of the meeting.
Blinken has been in China since Sunday. He has already met his counterpart, Qin Gang, and China's top diplomat, Wang Yi. It is the first time since 2018 that a US secretary of state has officially visited the country.
Both countries agree that mutual relations are at their lowest since establishing diplomatic ties. Spying allegations, US sanctions against Chinese technology giants, the treatment of the Uighur minority and Chinese claims in the South China Sea are among the issues that have strained relations. There are also trade and technology rivalries.
Blinken's visit should also lead to a meeting between presidents Biden and Xi. The two will be attending a number of international conferences in the autumn and could meet "in private".
US secretary of state Antony Blinken and Chinese president Xi Jinping in the Great Hall of the People in Beijing, China, 19 June 2023 © REUTERS/LEAH MILLIS/POOL