Blinken appeals for Belgian Rusesabagina arrested in Rwanda; Texas judges role of airline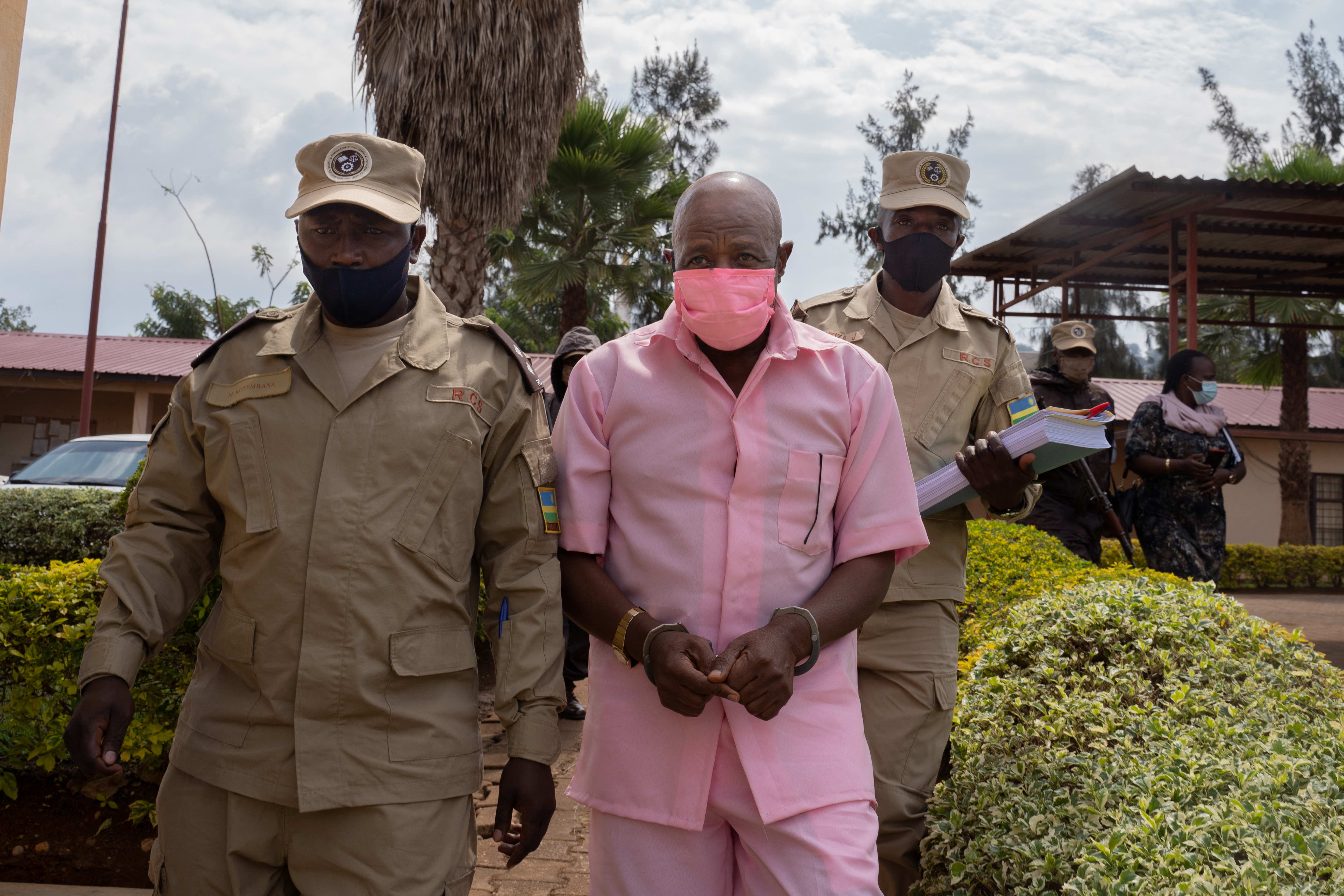 US Secretary of State Antony Blinken voiced human rights concerns in Rwanda this Thursday 11 August during talks with Rwandan president Paul Kagame in Kigali. Blinken particularly addressed the fate of the hero of "Hotel Rwanda", Paul Rusesabagina, who since last year has been serving a 25-year prison sentence for "terrorism". Rusesbagina has permanent resident status in the United States and holds Belgian citizenship.
He was portrayed by American actor Don Cheadle in the 2005 film "Hotel Rwanda". The film tells the story of Rusesabagina's attempt to save more than 1,000 Tutsis fleeing from Hutu militia in the 1994 massacre in Rwanda, in which as many as a million were slaughtered. Rusesabagina, himself a Hutu, was manager of the prestigious hotel of the title, and used his position to help the potential victims.
Blinken was speaking during a brief visit to Rwanda, the third and final leg of his African tour after South Africa and the Democratic Republic of Congo (DRC).
"As I said to President Kagame, we believe that people in all countries should be able to express their opinions without fear of intimidation, imprisonment, violence or any other form of repression," said the US Secretary of State during a press conference in Kigali.
He also underlined "the American concerns" regarding "the lack of fair trial guarantees" provided to Rusesabagina. The family of the latter had indicated in a press release that they hoped from Blinken that his "direct commitment" would help put an end to their "nightmare" and that of their loved one, whose health is deteriorating.
In 2021, the then Belgian minister of Foreign Affairs, Sophie Wilmès (MR), also reacted stating that Rusesabagina did not receive a fair and equitable trial, considering that "the presumption of innocence was not respected", and that "these de facto elements call into question the trial and the judgement".
Kidnapping of a Belgian citizen
In 2020, Rusesabagina's Belgian lawyer, Vincent Lurquin, presented at a press conference in Brussels a copy of an invoice proving, according to the lawyer, that Kagame organized on August 27, 2020 "the kidnapping of a Belgian national".
The lawyer explained then that the invoice of 120,100 euros was discovered by a Belgian judge investigating the kidnapping Rusesabagina during a rogatory commission at the headquarters of the air company GainJet.
The Rwandan government admitted to having "facilitated the journey" of Rusesabagina to Kigali, but claimed that his arrest was "lawful" and that "his rights were never violated".
Texas chapter
An investigation against GainJet is currently underway in the United States, in federal court in San Antonio, Texas, where Rusesabagina had settled. His family says the Rwandan government tricked him into leaving Texas and transported him to Rwanda. Instead of a speaking tour of Burundi churches, as Rusesabagina thought, he was flown to Rwanda, where he was jailed and convicted of terrorism.
According to the Texas media, the Federal District judge is unsure if his court had jurisdiction over the case, but the family's lawyer is confident the case is in the right court.
"Without GainJet's role accepting to play this role in the conspiracy, the government of Rwanda would not have been able to reach into the state of Texas to kidnap Rusesabagina," said the American lawyer last week.
(VIV)
#FlandersNewsService
© BELGA PHOTO (Simon Wohlfahrt / AFP) Hotel Rwanda hero Paul Rusesabagina (C) in the pink inmate's uniform arriving at Nyarugenge Court of Justice in Kigali, Rwanda, on October 2, 2020, surrounded by guards of Rwanda Correctional Service (RCS).