Benelux prime ministers want to build strategic industrial policy together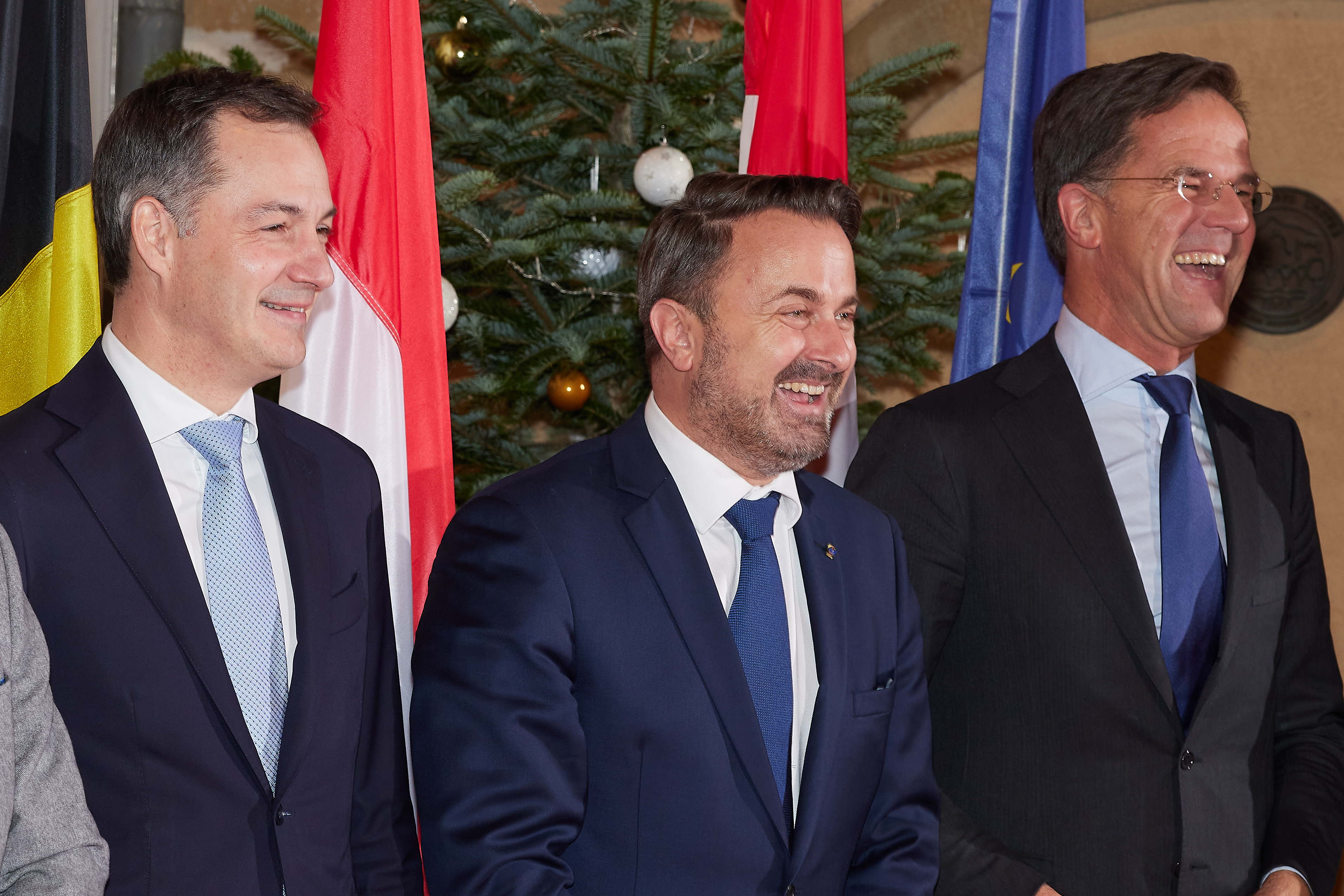 Belgium, the Netherlands and Luxembourg want to step up regional cooperation, especially in the fields of innovation and technology.
The Benelux union must modernise and build a strategic industrial policy, Belgian prime minister Alexander De Croo and his Dutch and Luxembourg counterparts, Mark Rutte and Xavier Bettel, said in a joint statement following a Benelux summit at Bourglinster Castle in the Grand Duchy.
The three Liberal prime ministers want to improve their countries' competitiveness and push for strategic autonomy for sectors such as semiconductors.
During their discussions, they agreed to explore what else they can do. Further, they agreed that efforts should be stepped up not only at the European level but also nationally and regionally in order to be less dependent on the United States or China.
This is all the more important since the U.S. government has been threatening to lure large industrial companies away from Europe with a package of subsidies and tax measures.
The three leaders also talked, among other things, about how to further support Ukraine as Russian attacks on its energy infrastructure threaten to leave its people facing a hellish winter.
Shared concerns about rising migration flows were also discussed by the three Benelux leaders.
Prime ministers of Belgium Alexander De Croo (left), Luxembourg Xavier Bettel (centre) and the Netherlands Mark Rutte (right) © PHOTO LUXPRESS