Belgium's Red Devils pose in banned warm-up shirt for the traditional team photo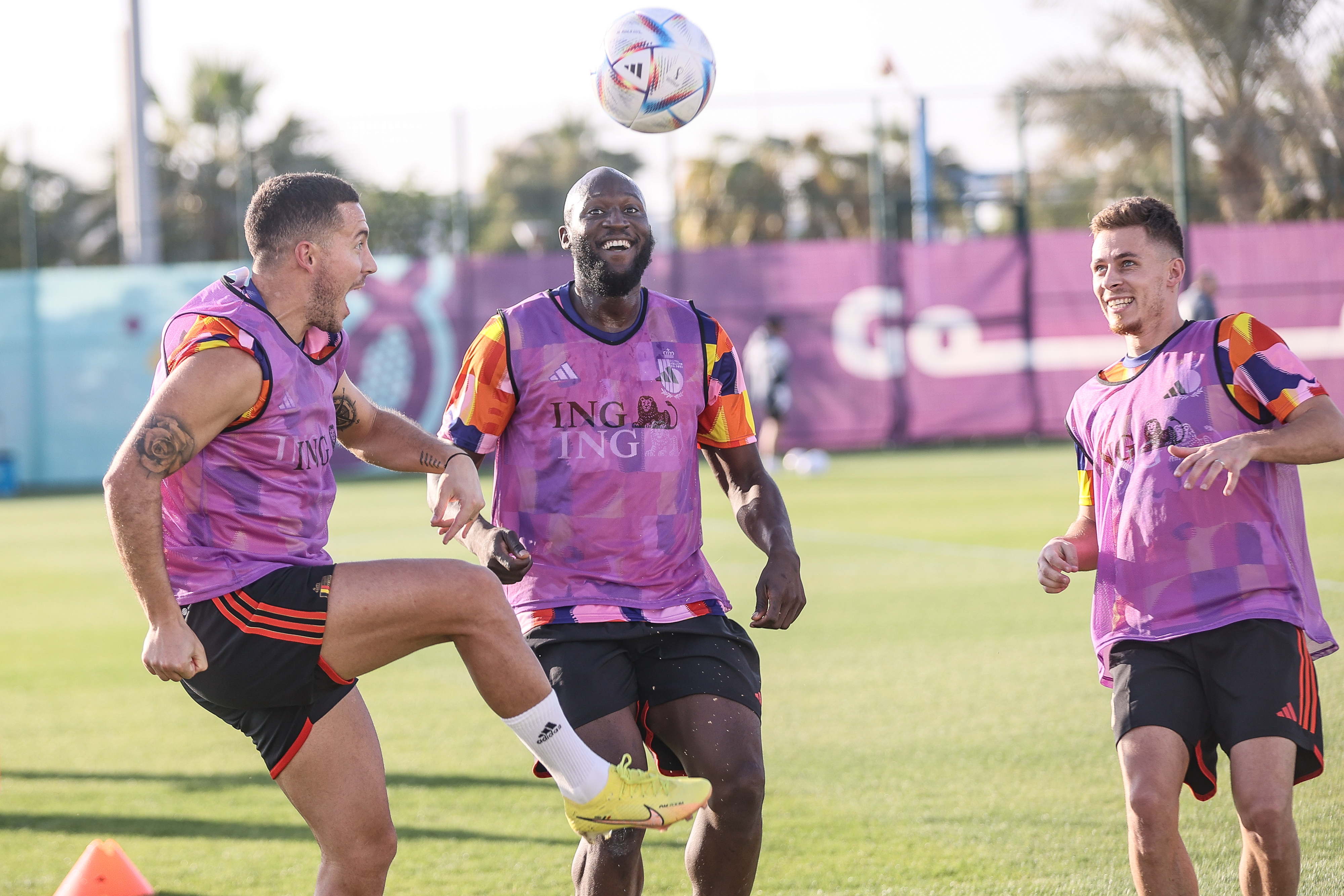 The Red Devils posed for the traditional team photo in Qatar on Friday. They were photographed in the red match shirt and the banned warm-up shirt, a colourful shirt featuring rainbow colours.
In both versions of the team photo, Eden Hazard also wears the One Love captain's armband. The images were posted on Twitter with the message "One Love".
The captains of seven European participants were supposed to wear the armband at the World Cup as a show of support for the One Love movement, but this did not go down well with the world football federation, which threatened sporting (yellow cards) and financial sanctions.
Meanwhile, FIFA has announced that Mexican Cesar Ramos will referee the Red Devils' second group match this Sunday. The Belgian national team will play against Morocco at 2 pm Belgian time.
Ramos will be assisted by his compatriots, Alberto Morin and Miguel Hernandez. Japanese Yoshimia Yamashita is the fourth referee. Fernando Guerrero, a Mexican, is appointed as video referee. Colombian Nicolas Gallo and Americans Kathryn Nesbitt and Armando Villarreal will assist him.
© BELGA Bruno Fahy