Belgium's railways to get low-carbon tracks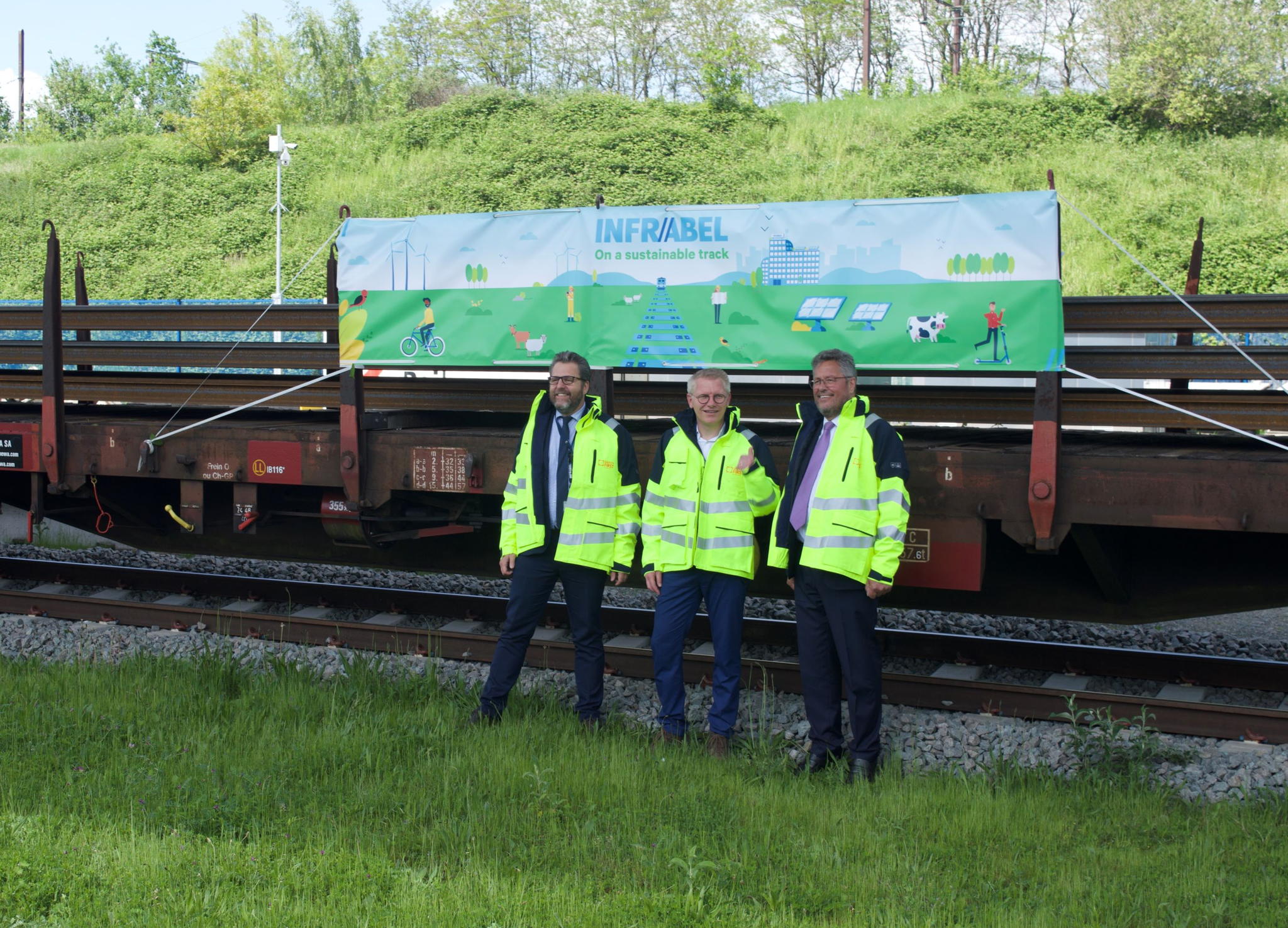 New tracks laid on Belgium's rail network in the coming years will be green: produced with 70 per cent less CO2 emissions. Network operator Infrabel and German company Saarstahl Rail, which produces the low-carbon tracks, announced the develoment at a press conference in Brussels on Wednesday.
The new rails have the same appearance, weight and strength as those currently in use, but they require less CO2 to produce. They are made from scrap from old tracks, cars or windmills, and are smelted in electric furnaces instead of coal-fired blast furnaces.
Over the duration of the four-year contract, the new rails should result in an estimated 224,000-tonne reduction in CO2, equivalent to the annual carbon footprint of 9,000 average households.
Saarstahl will supply up to 2,800 km of rails to Infrabel, which lays about 500 km of new rails every year. The first will be placed by the summer, first on the Charleroi-Couvin line and then the Leuven-Heverlee line.
"This is a positive story because the greenest mode of transport is becoming even greener thanks to these green tracks," said Mobility minister Georges Gilkinet (Ecolo).
Saarstahl won a public tender for the four-year contract, worth 200 million euros.
Infrabel CEO Benoit Gilson, Mobility minister Georges Gilkinet and Saarstahl chair Karl-Ulrich Köhler © BELGA PHOTO FREDERIK UREEL