Belgium's prime minister and foreign minister arrived in Kyiv Saturday morning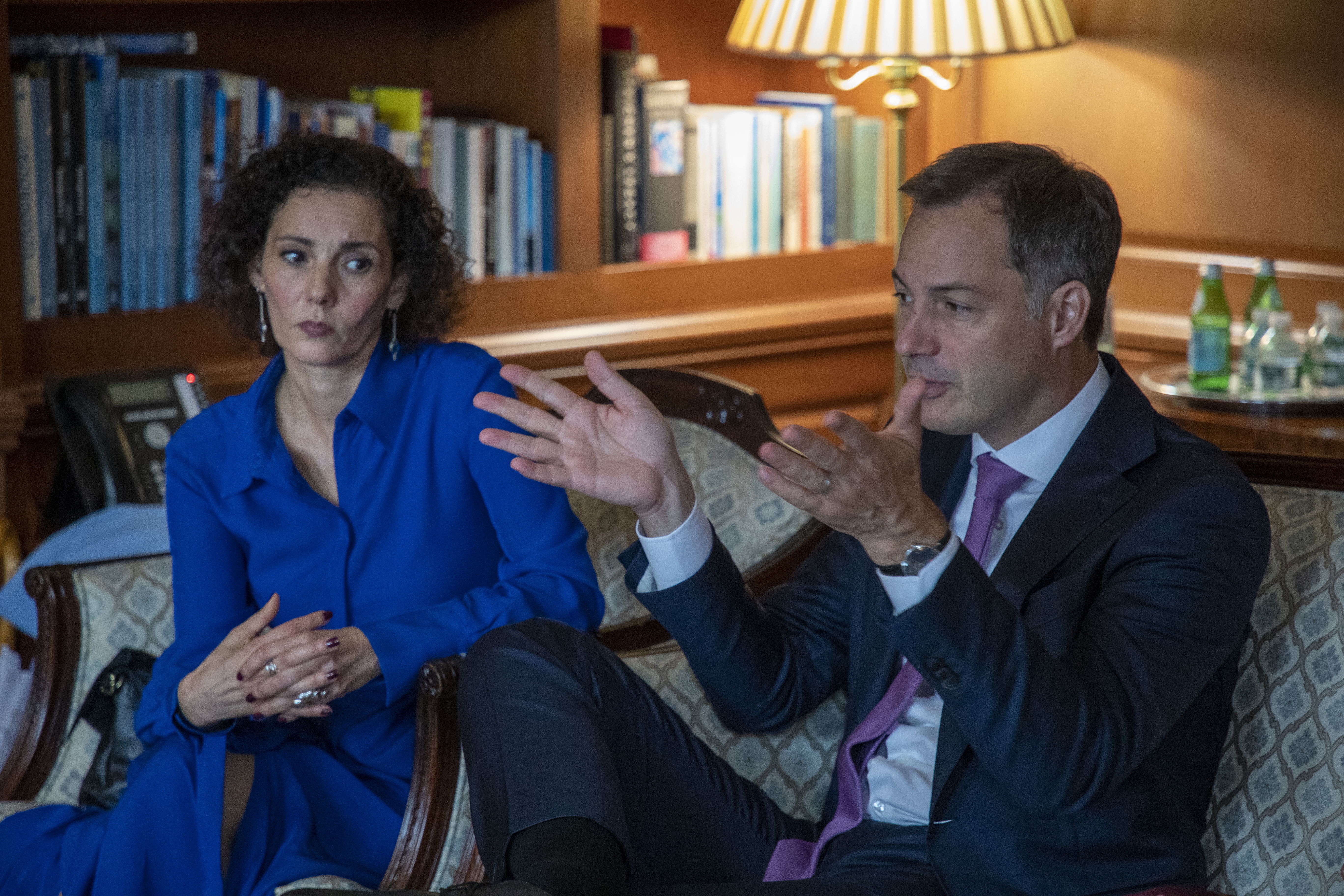 Belgian prime minister Alexander De Croo and Foreign minister Hadja Lahbib arrived in Kyiv, Saturday morning November 26. The visit will be an important first, as no Belgian minister had set foot on Ukrainian soil since February 24, when the conflict between Russia and Ukraine escalated.
Belgium is one of the few EU countries that had not yet sent a head of government to the Ukrainian capital. However, with the visit of prime minister De Croo (Open VLD) and minister of Foreign Affairs Lahbib (MR) to Ukraine, only Hungary and Cyprus remain on that list.
The fact that Lahbib is travelling to Kyiv to meet President Zelensky indicates that relations between the two countries have been restored. Several months ago, the Belgian foreign minister found herself in a diplomatic rift when it emerged that she travelled to Crimea in the summer of 2021 on a Russian visa. Although she was not a foreign minister then, the incident temporarily cooled relations.
Meanwhile, Defence Minister Ludivine Dedonder (PS) announced that Belgium's military presence in the East will double in 2023 compared to this year. To this end, Belgium will train a large number of military personnel. Ukraine will also receive state-of-the-art equipment.
Until now, Belgium's aid to Ukraine has been relatively meagre compared to other small countries. So this should change in 2023.
© BELGA PHOTO Nicolas Maeterlinck