Belgium's Jérémie Makiese finishes 19th in Eurovision Song Contest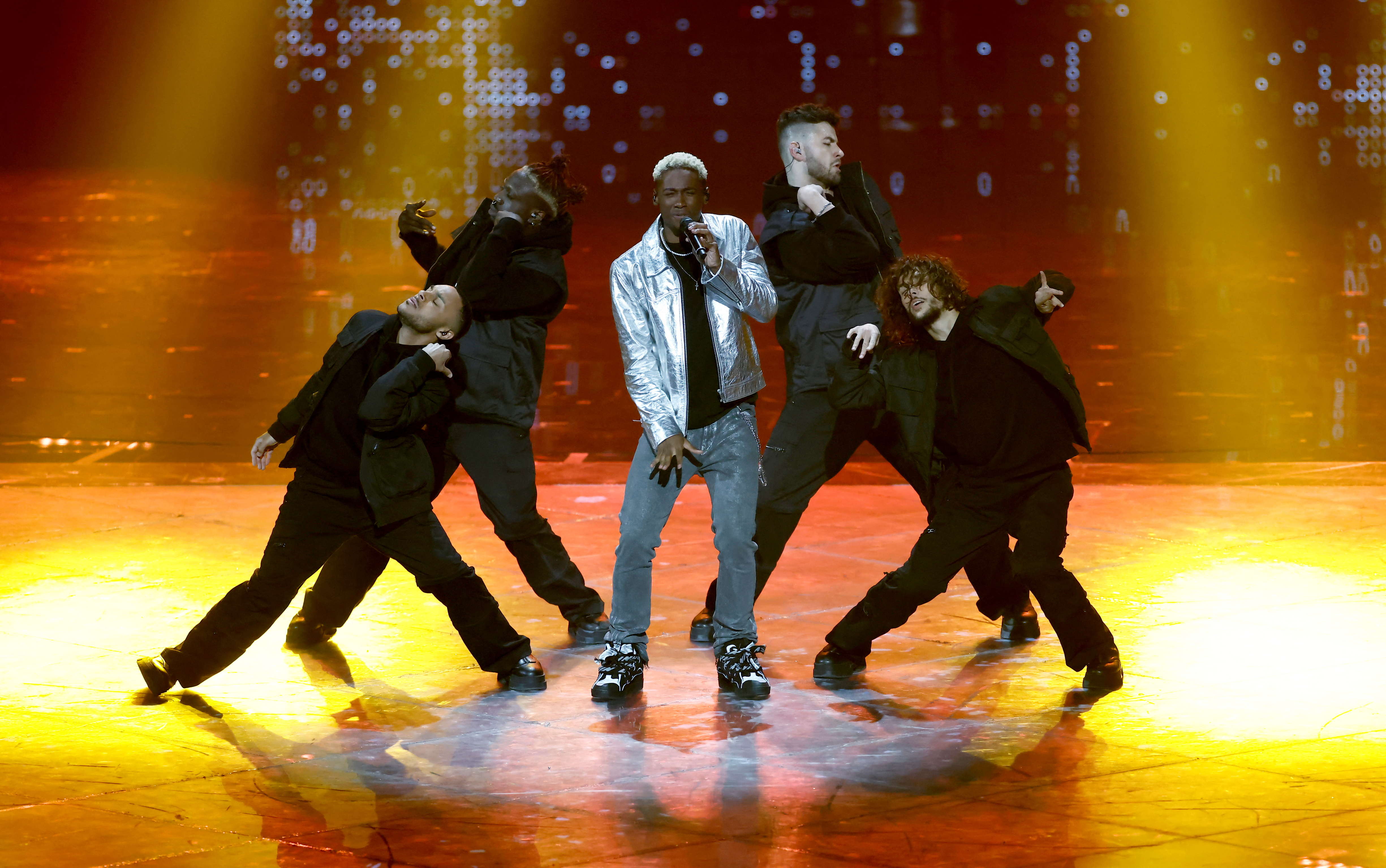 While European audiences expectedly showed overwhelming support for war-torn Ukraine during the 2022 Eurovision Song Contest, Belgium's Jérémie Makiese did not manage to convince televoters across the continent. The young singer from Antwerp was put in a laudable 13th place (out of 25) by the jury, but televoters did not take a liking to like his 'Miss You' and finally landed Makiese in 19th place.
Only two out of the twenty-five participating countries gave points to Belgium based on audience votes. The Netherlands awarded their neighbours to the south 4 points, the Moldovan public gave out a single point - and that was all.
The professional jury, however, was more convinced of the song's qualities and the artist's performance. Makiese performed a well-sung version of his 'Miss You' and Belgium received points from 13 countries. Not a single '12 points' was awarded, but an 8 from Serbia, a 7 from Italy and a 6 from Bulgaria, France and the Netherlands. Australia and Spain gave 5 points, and there were also points from Israel, North Macedonia, Moldova, Albania, Cyprus and Sweden - good for a jury total of 59 points.
As most had predicted, Ukraine won the Eurovision Song Contest with the song 'Stefania'. The jury awarded 192 points - good for fourth place. But viewers at home awarded no less than 439 points to Ukraine, the highest number of viewer points ever. As a result, the band leapfrogged the United Kingdom - which was still firmly in the lead after the jury's votes. TikTokker Sam Ryder had to content himself with a silver medal. Chanel from Spain was the surprise of the evening and finished in third place.
Kalush Orchestra's winning song was originally about the singer's mother, but because of the war in Ukraine, it was updated to a 'battle song for the motherland'.
(BRV)
© PHOTO YARA NARDI / REUTERS
​​
​