Belgium's German-speaking Community celebrates 50th anniversary of its Parliament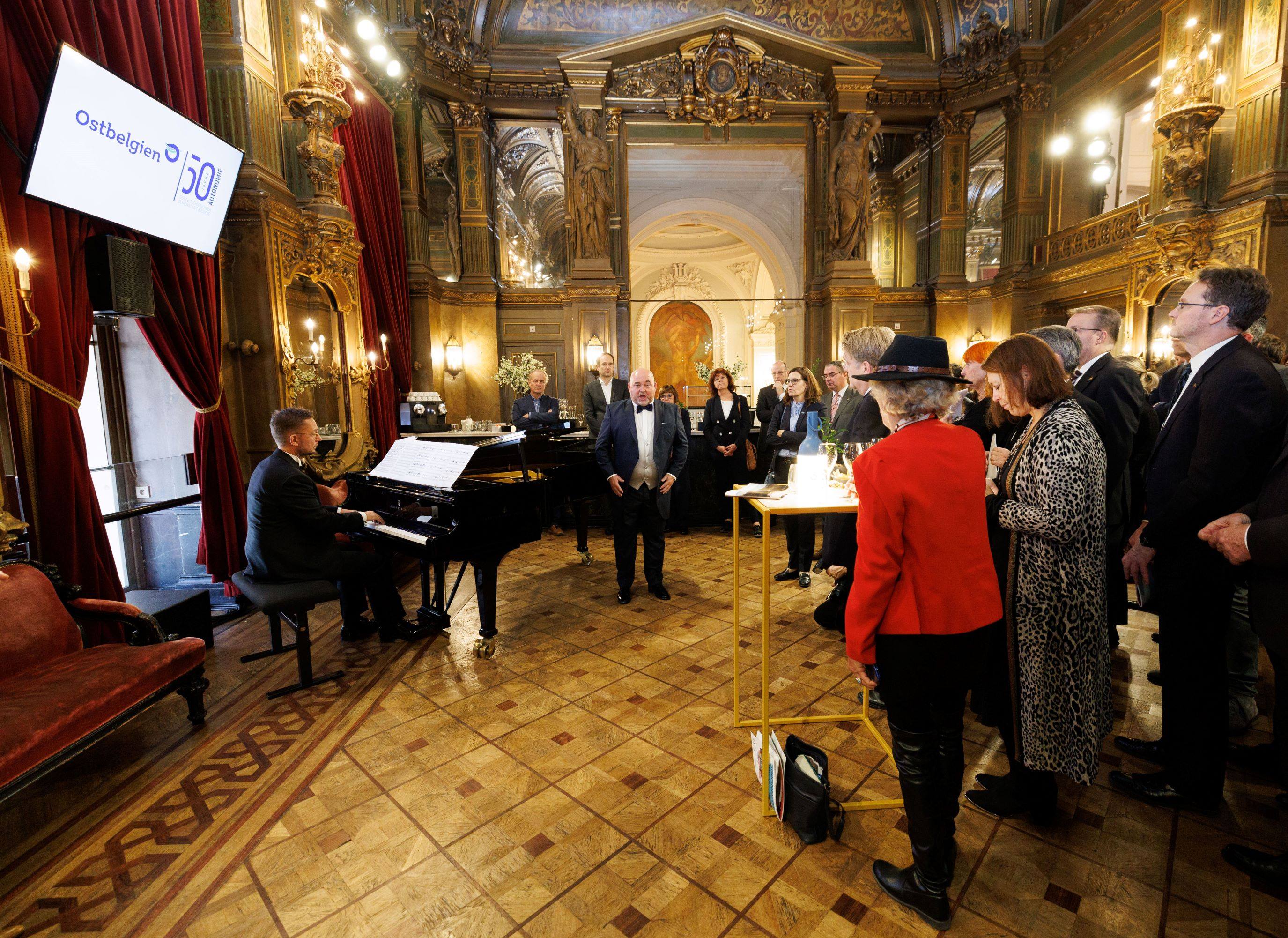 The German-speaking Community of Belgium, now known as East Belgium, celebrated the 50th anniversary of its parliament last Wednesday. A ceremony at La Monnaie opera house in Brussels was held to mark the occasion.
The Community's origins can be traced back to the annexation of three German districts to Belgium following the end of World War One. It was not until 23 October 1973, however, that the Council of the German Cultural Community met for the first time, in the wake of the constitutional revision of 1970.
Little by little, its powers were extended. In 1980, a new institutional reform turned the Council into the Parliament of the German-speaking Community, although it still did not have a government.
East Belgium now has a parliament of 25 directly elected members and a government of four ministers, appointed by the parliament. Almost 80,000 people live in its nine municipalities. "It is a federated state in its own right, and one of the best protected minorities in the world," said parliamentary leader Charles Servaty.
A draft decree adopted by its parliament on 1 October 1990 set 15 November, King's Day, as the community's official holiday. The choice reflects its attachment to the royal family and to the unity of Belgium.
Musician Frank Steijns and singer Serge Bosch perform at the celebrations for the German-speaking Community © BELGA PHOTO BENOIT DOPPAGNE
---
Related news