Belgium's foreign trade falls for first time in over 2 years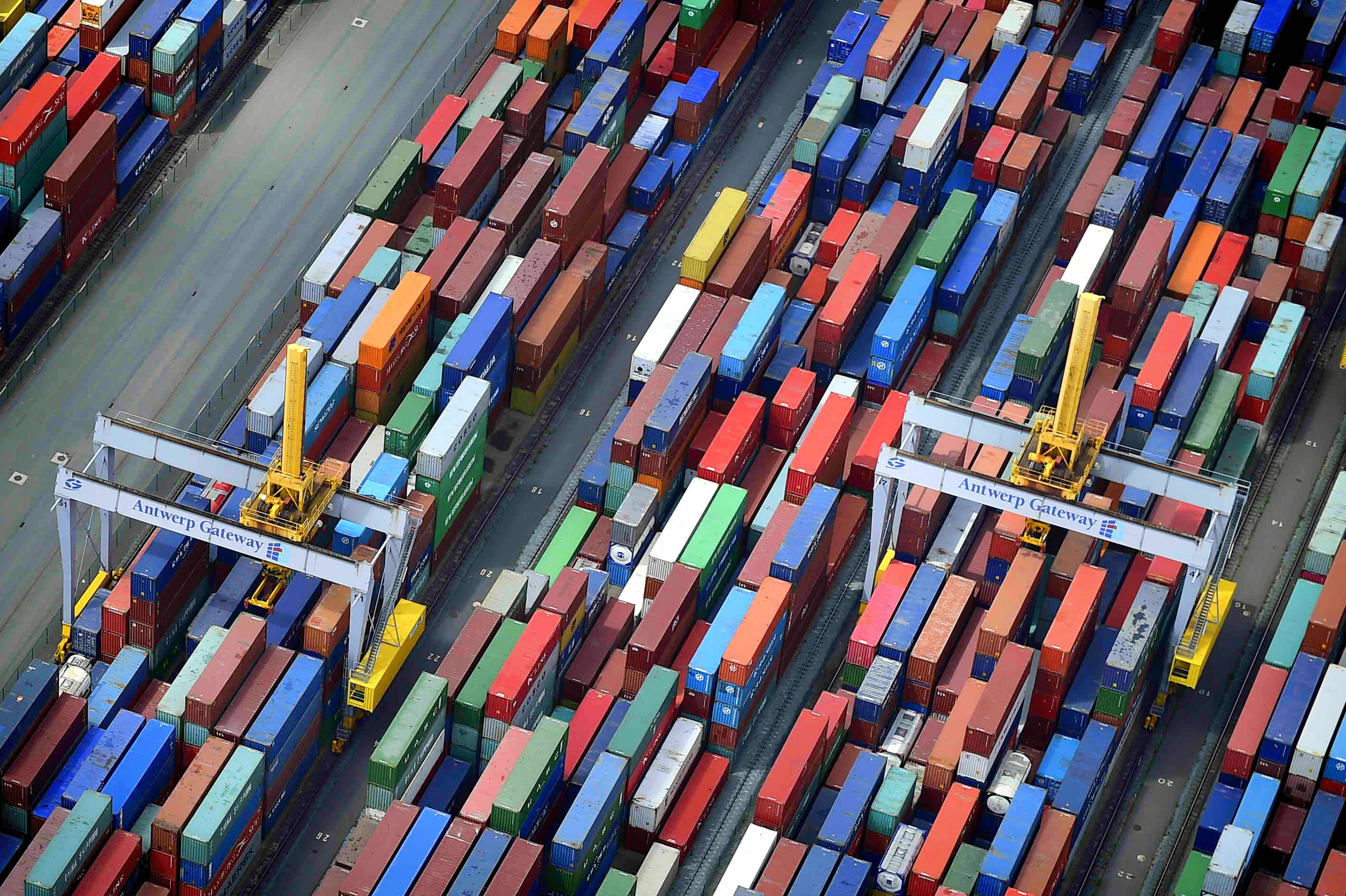 The value of Belgium's foreign trade fell in the first quarter of 2023, the National Bank announced on Monday. It marked the first decline since the last quarter of 2020. The European Commission expects the subdued global trade outlook to continue to weigh on Belgium in the remainder of 2023.
The value of imports into Belgium in the first quarter of 2023 was 2.8 per cent lower than in the first quarter of the previous year, while the total value of exports fell by 3.1 per cent. The country still recorded a trade surplus of 2.3 billion euros, compared with a surplus of 2.8 billion euros in 2022.
Trade figures were still rising in January, but by March the trend reversed to negative rates of more than 10 per cent. Part of the decline can be explained by price rises last year following Russia's invasion of Ukraine, with prices now returning to pre-war levels. As a result, trade in value terms is falling in certain industries, including mineral products.
Exports under pressure
The figures are in line with the European Commission's economic forecasts for Belgium, also published on Monday. The Commission expects the subdued global trade outlook to weigh on Belgian imports and exports in 2023. "After a positive contribution in 2022, net exports are expected to contribute negatively to growth in 2023 and 2024, with exports under pressure due to price increases," the forecast reads.
More broadly, the Commission's forecasts for Belgium are in line with its general expectations for the European economy, characterised by an "improved outlook amid persistent challenges".
A better-than-expected start to the year has raised the growth outlook for the EU economy to 1.0 per cent in 2023 and 1.7 per cent in 2024. Belgium's economy is expected to grow by 1.2 per cent in 2023 and 1.4 per cent in 2024 on the back of "resilient private consumption".
Port of Antwerp © BELGA PHOTO YORICK JANSENS