Belgium's European relief fund grant lowered from 5.9 to 4.5 billion euro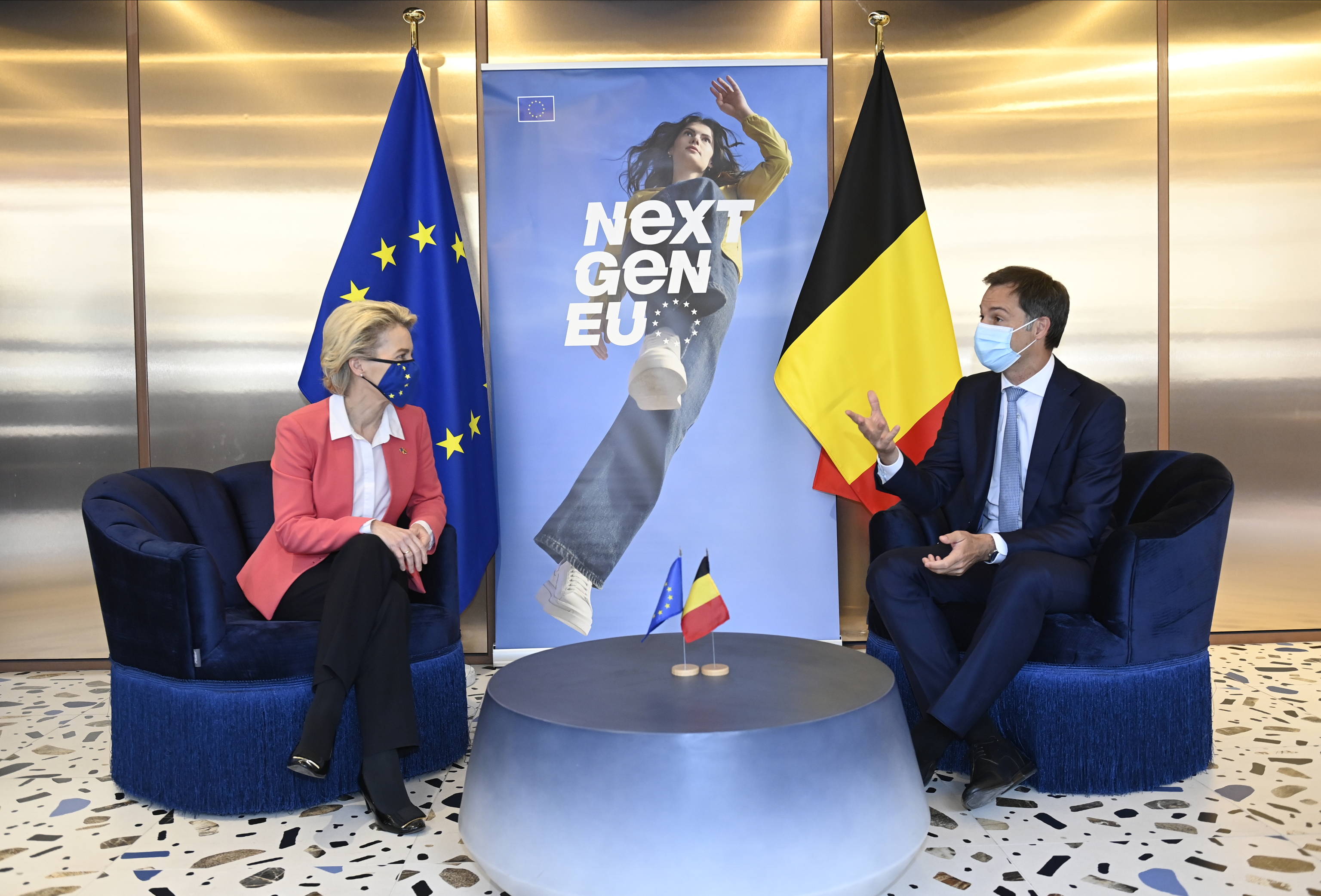 Belgium's resources from the European Relief Fund are decreasing from 5.9 to 4.5 billion euros, confirmed the European Commission on Thursday. This is because the Belgian economy recovered better from the COVID-19 crisis in 2021 than was first assumed. 
When the Recovery and Resilience Facility (RRF), the central part of the European recovery plan, was drawn up, member states had set 70% of the distribution of subsidies in 2020. The allocation of the remaining 30% would take into account the subsequent impact of COVID-19. Member states that would recover more quickly from the crisis would then give up a little, at the expense of countries that would suffer for longer. ​ ​ 
The Commission has now published the update of the allocation. The Belgian economy performed better in 2021 than was expected in the autumn of 2020. That has a negative impact on its subsidies. Belgium still receives over 878 million euro from the final 30%. Together with the 3.6 billion euro from the first part, the country will receive 4.524 billion euro. ​ 
It had been clear for months that the grant for Belgium would decrease. State Secretary Thomas Dermine, who is responsible for the implementation of the recovery plan, indicated earlier that the government would compensate for the decrease in subsidies through other sources of financing, and that no projects would be lost. 
(TOM)
European Commission President Ursula Von der Leyen and Prime Minister Alexander De Croo pictured during a visit in Brussels in 2021. - © BELGA PHOTO POOL PHILIP REYNAERTS