Belgium's Carnival of Binche draws 135,000 visitors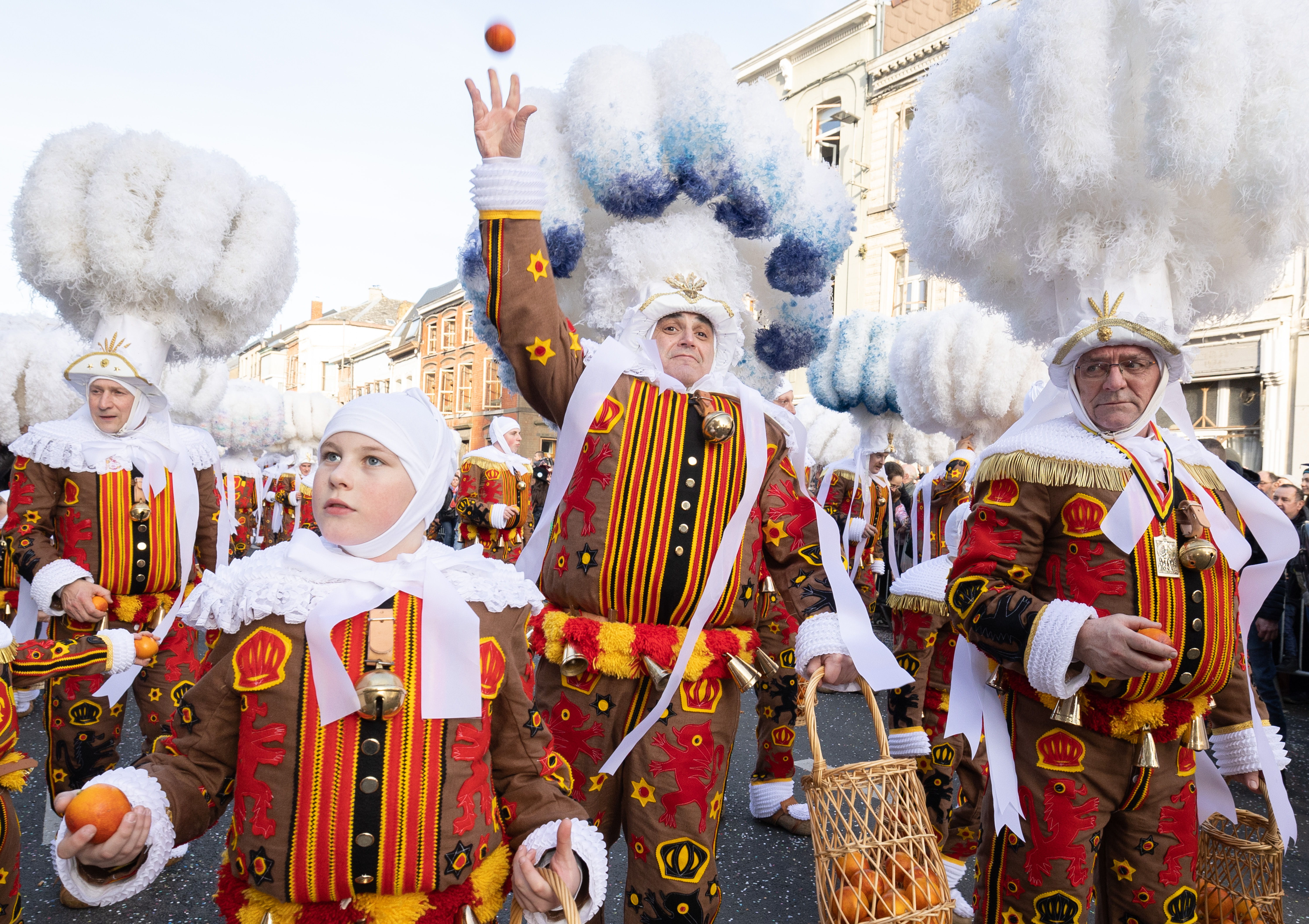 The Belgian Carnival of Binche attracted more than 135,000 visitors between 19 and 21 February, the Binche authorities announced on Wednesday. After a two-year break due to COVID-19, the UNESCO World Heritage event in the medieval town of Binche attracted a record number of visitors.
"The Binche Carnival 2023 was truly exceptional in more ways than one," the Binche authorities said in a statement on Wednesday. "135,366 unique visitors were counted over the three days. This number testifies to the general desire to relive the Carnival of Binche after two years of pandemic".
During the carnival, the town of Binche is taken over by boys and men dressed as "Gilles", the traditional main character of the event. Dressed in colourful costumes, wax masks and wooden shoes, the Gilles dance through the town in the morning, waving sticks to ward off evil spirits. In the afternoon, they don large ostrich feather hats and throw oranges to the crowds as a symbol of good luck.
In 2003, the Binche folklore event was declared a UNESCO Masterpiece of the Oral and Intangible Heritage of Humanity. Dating back to the 14th century, it is one of the oldest surviving street carnivals in Europe, according to UNESCO.
"Gilles" characters with ostrich feather hats throw oranges during the Carnival of Binche, Belgium, on 21 February 2023 © BELGA PHOTO BENOIT DOPPAGNE / BELGA VIDEO BENOIT DOPPAGNE