Belgium wrongly refused extradition of former Catalan minister, says ECJ Advocate General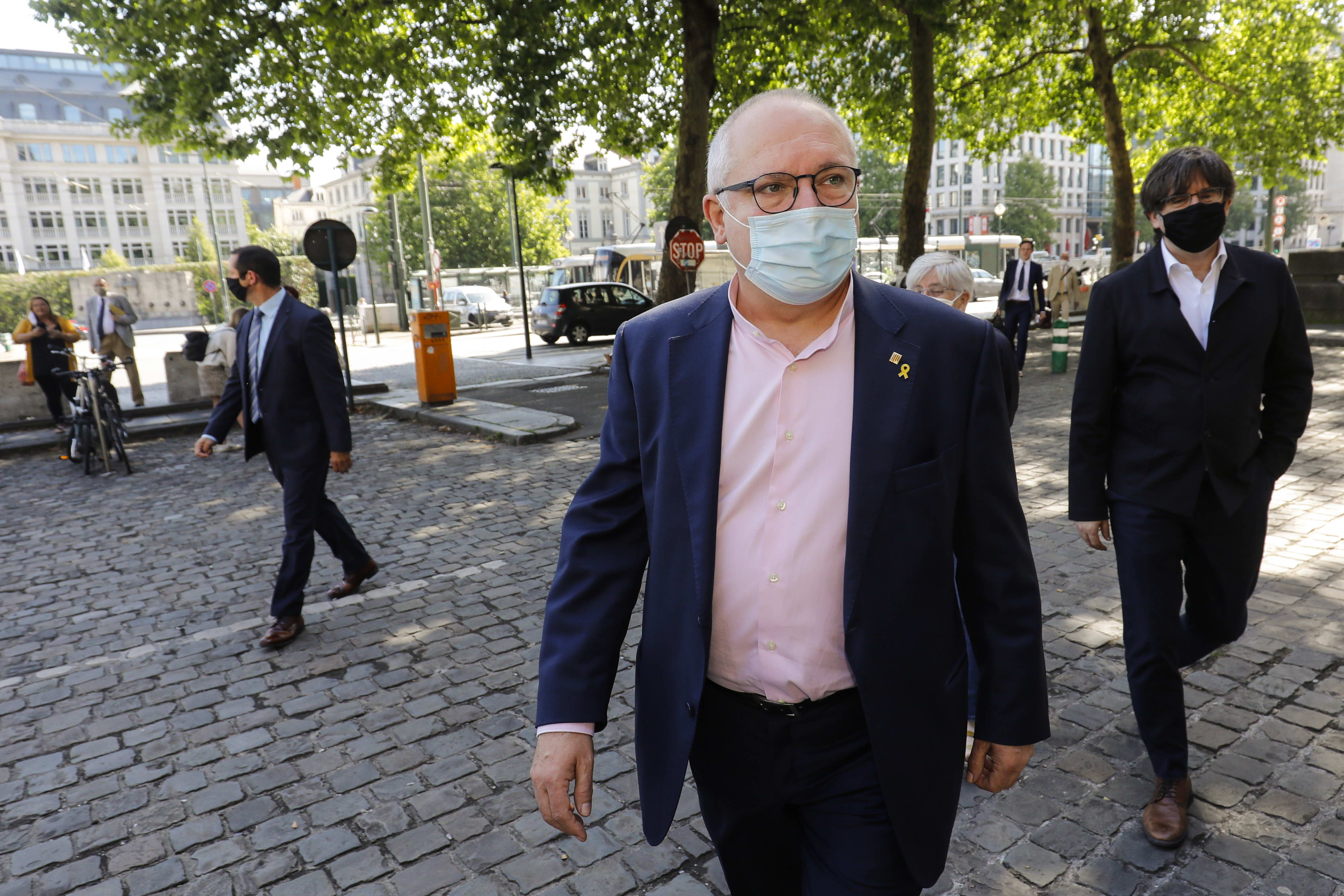 The Brussels chamber of indictments and the public prosecutor's office were wrong last year when they refused to extradite former Catalan minister Lluis Puig to Spain. This is what the Advocate General of the European Court of Justice said in an opinion on Thursday. If the judges follow him in their final judgment, it could possibly determine the future of former prime minister Carles Puigdemont.
Lluis Puig is being prosecuted in Spain for his involvement in the banned Catalan independence referendum on 1 October 2017. The Spanish court issued a European Arrest Warrant (EAW) against the man, who has been living in our country for several years. In January 2021, the Brussels KI decided that Puig should not be surrendered to Spain, among other reasons because he would not get a fair trial there. The public prosecutor subsequently followed that reasoning and did not lodge an cassation appeal against the decision.
However, the Spanish Supreme Court took the case of Lluis Puig to the European Court of Justice. There, Advocate General Jean Richard de la Tour ruled on Thursday that Puig's extradition could not be refused on the grounds of "systemic deficiencies" in the rule of law without these being proven.
This is only an opinion for now, but in their final judgement the judges at the Court usually follow their Advocate General. The judgment in this case is expected in a few months' time.
According to Spanish media, the Spanish Supreme Court is said to have gone to Luxembourg to prevent the extradition of former Catalan Prime Minister Carles Puigdemont and his former ministers Antoni Comín and Clara Ponsatí, who also reside in Belgium. They were elected as MEPs in 2019, but their immunity was lifted last year. The Court of Justice restored their parliamentary immunity a few months ago, pending a ruling on the merits of the case.
(TOM)
Former minister of Culture of Catalonia Lluis Puig in Brussels, Belgium. - © BELGA PHOTO THIERRY ROGE