Belgium wins first match at World Cup after weak performance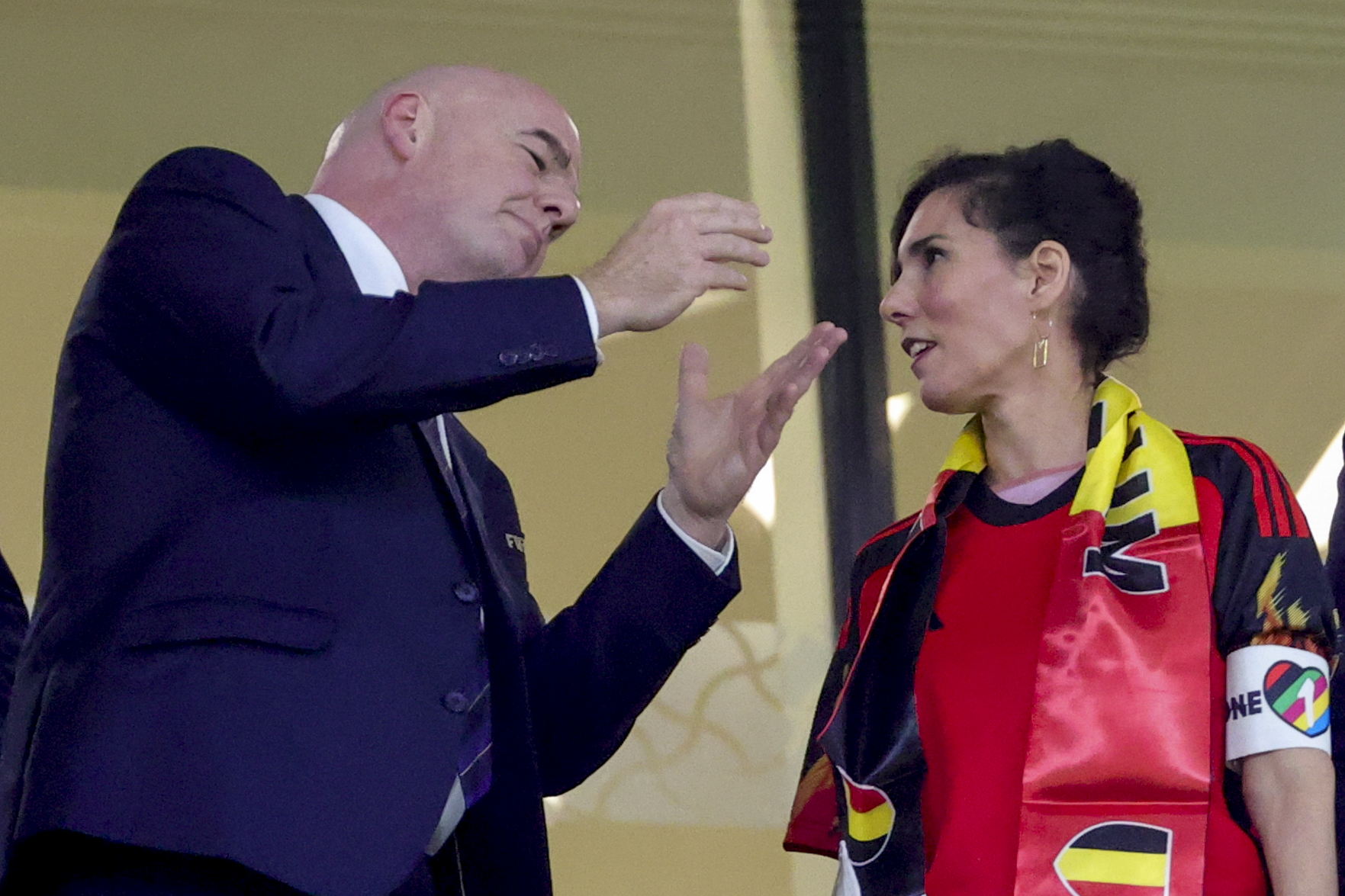 The Red Devils, the national football team of Belgium, beat Canada in Qatar. 1-0, at the end of the first game of the tournament for the Belgians. Michy Batshuayi scored, on a long ball from Toby Alderweireld.
The team didn't perform as the Belgians hoped. Goalkeeper Thibault Courteois even had to stop a penalty in the 12th minute. The Red Devils hardly had a couple of chances to score.
Minister of foreign affairs Hadja Lahbib came to the stadium to support the Red Devils. She was wearing the much-discussed rainbow armband. Earlier in the day, she mentioned labour rights in her contacts with the government of Qatar. Not everybody in Belgium was happy with Lahbib going to Qatar, but she defends her trip saying isolation doesn't help.
(DDW)
Minister of foreign affairs Hadja Lahbib had a message for FIFA president Gianni Infantino on her arm. © BELGA PHOTO VIRGINIE LEFOUR