Belgium wants CO2 export deal with Norway 'as soon as possible'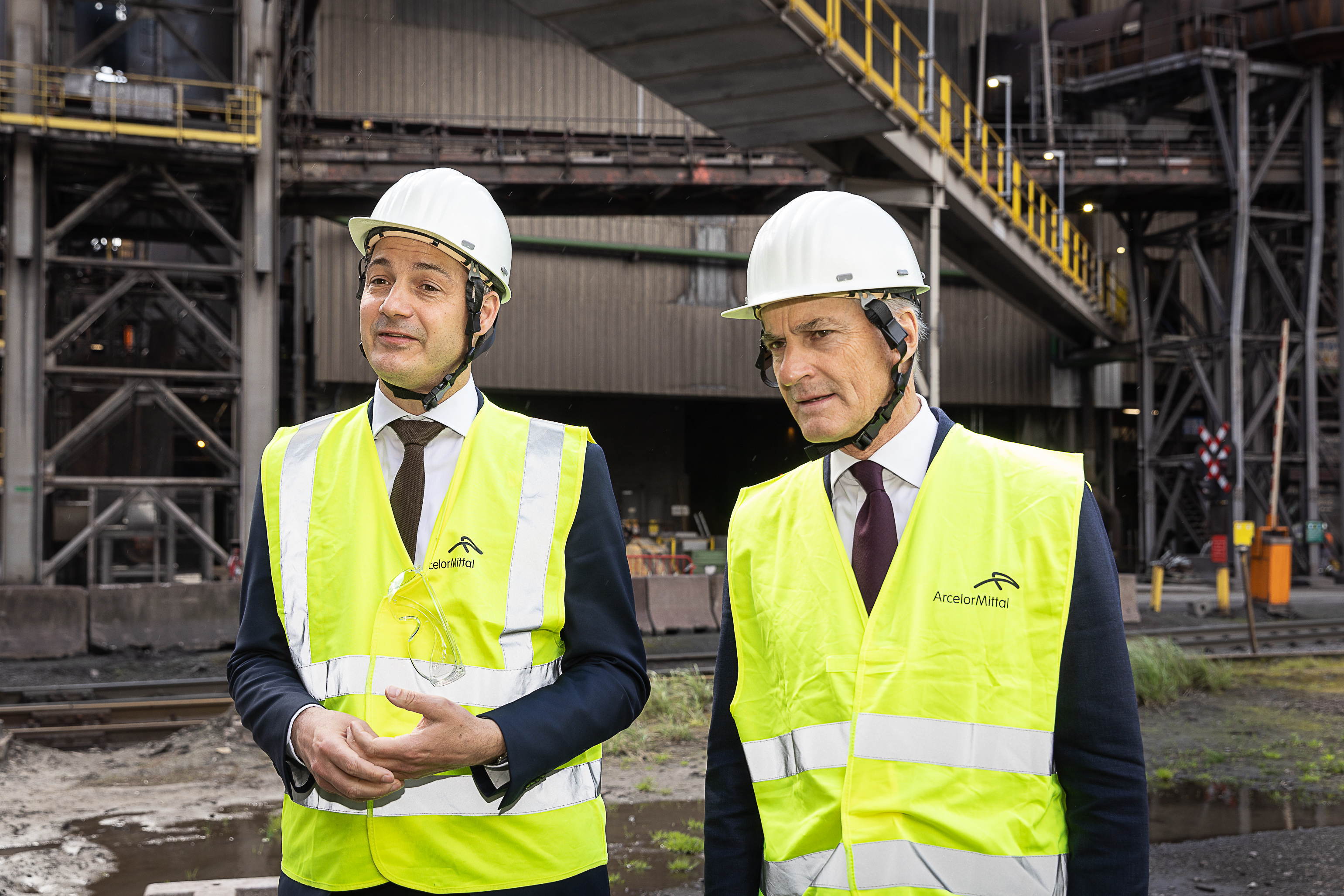 Belgium wants to strike a deal with Norway to export CO2 captured by industrial plants "as soon as possible", prime minister Alexander De Croo said on Monday during a visit to steel manufacturer ArcelorMittal with his Norwegian counterpart.
Belgium wants to store CO2 off the Norwegian coast via a long pipeline. Norway has empty gas fields but is not a member of the EU. "Our aim is to conclude a bilateral agreement as soon as possible to enable the transport and storage of CO2," De Croo said. The first step is to establish a legal framework for underground CO2 storage so the investment can be financed based on a solid legal framework.
Ahead of the European North Sea Summit in Ostend, De Croo and Norwegian prime minister Jonas Gahr Støre visited the blast furnaces of steelmaker ArcelorMittal in Ghent, one of the main sources of CO2 emissions in Flanders.
The operators want to start reusing industrial emissions on a large scale or storing them where they do not harm the environment. Emissions from metal production can be reused for purposes such as producing biofuels.
Although the necessary legal framework and infrastructure are not yet in place, the project was formally launched on Monday. The project would involve the construction of a 1 billion euro pipeline to transport CO2 to a suitable site off the Norwegian coast and could take up to a decade to complete.
The meeting between the prime ministers and ArcelorMittal's management was also attended by the Belgian ministers for the North Sea and Energy, as well as representatives of companies such as Equinor, Engie, Fluxys and North Sea Port.
Belgian prime minister Alexander De Croo and Norwegian prime minister Jonas Gahr Støre during a visit to ArcelorMittal's plant in Ghent © BELGA PHOTO JAMES ARTHUR GEKIERE