Belgium towering leader in Europe in subsidising company cars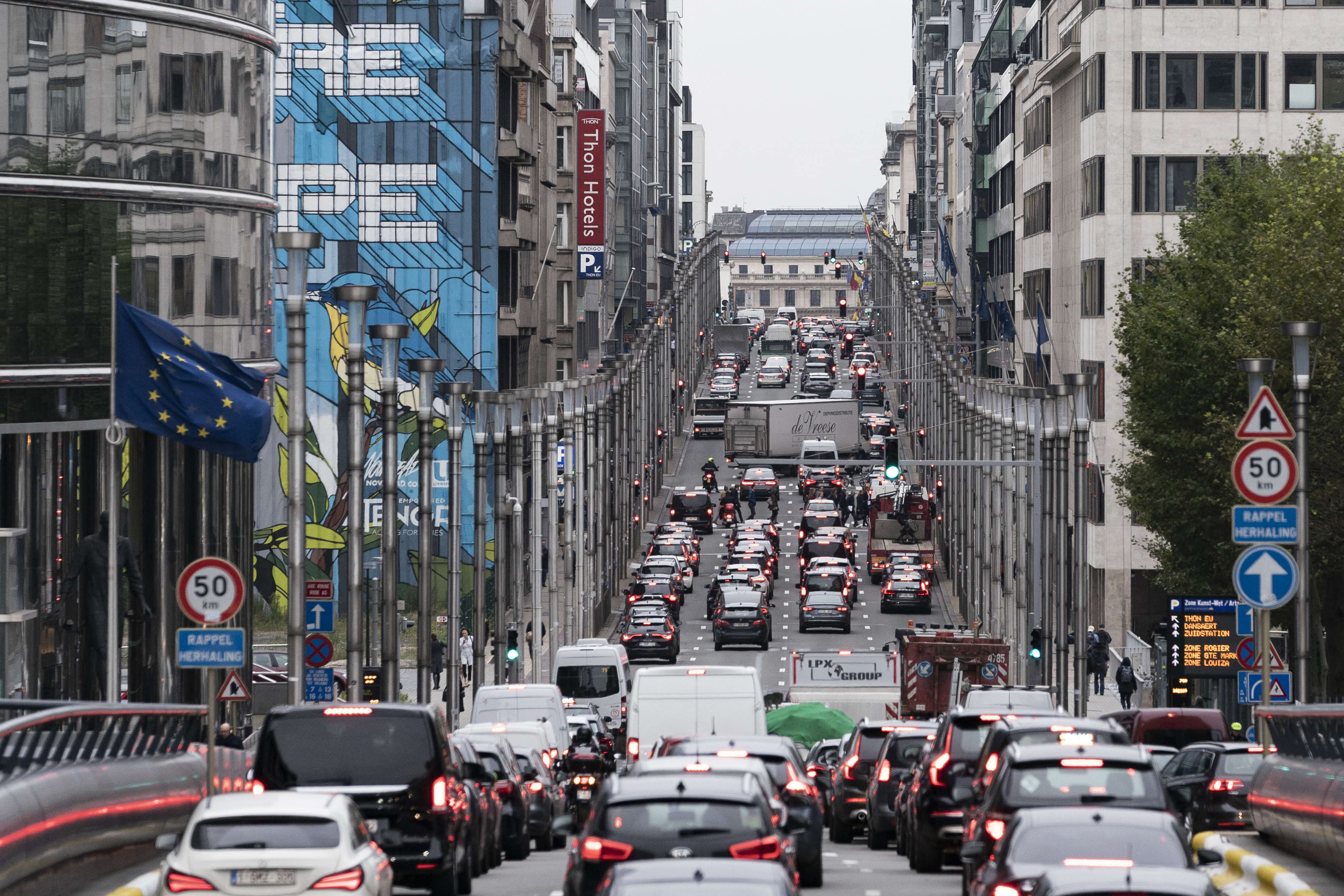 No other country in Europe subsidises company cars as intensely as Belgium. Per vehicle, the Belgian government gives 6,542 euros in subsidies. Specifically, each Belgian taxpayer pays 196 euros annually to maintain commercial vehicles, thus causing traffic jams and air pollution. Across Europe, governments subsidise up to 32 billion euros annually to keep company cars running. All this is according to a report by the think tank Transport & Environment.
Most European countries heavily subsidise company cars. At 6,542 euros per car, no country does better than Belgium. Other countries that heavily subsidise their company car fleets are Poland (5,157 euros), Spain (3,498 euros), Italy (2,233 euros) and France (1,569 euros). Although Germany is the only country in the top six to stay below the 1,000 euro mark, with 845 euros in subsidies per vehicle, it has the highest total fleet subsidy at almost 8 billion euros.
In Belgium, the high tax rates often make it more financially attractive for employers to reward employees with a car than a better salary. A company car also often comes with a fuel card, meaning people do not have to pay for their fuel.
"Giving a car is cheaper than paying people in euros."
"How can you convince someone who gets a free car with his job, plus free petrol and free parking space in front of his home and office, to take the train instead? Giving a car is cheaper than paying people in euros," Brussels Mobility Minister Elke Van den Brandt (Groen) told Forbes, adding that this also means that "a lot of money from the federal government encourages traffic jams."
According to the Brussels-based think tank Transport & Environment, subsidised car ownership leads to additional car use, because company cars drive more than twice as far as privately owned cars, increasing congestion, pollution and danger on the roads. "People who can use the car for free like it," Van den Brandt added. "It is comfortable. However, we need to change the system. People should be paid in euros, not with free car use."
Meanwhile, the number of company cars in Belgium continues to rise. According to figures released by HR service provider Securex the number of employees with a company car has increased by 7 per cent since the beginning of 2019. Since that year, there has also been a scheme whereby employees can choose between a company car and public transport benefits (such as reduced taxi fares, free bicycles or shared car services), which has so far been poorly used.
A picture taken on October 16, 2019 shows cars in traffic jams in Brussels. © Kenzo TRIBOUILLARD / AFP