Belgium to send smaller delegation to Qatar World Cup in human rights protest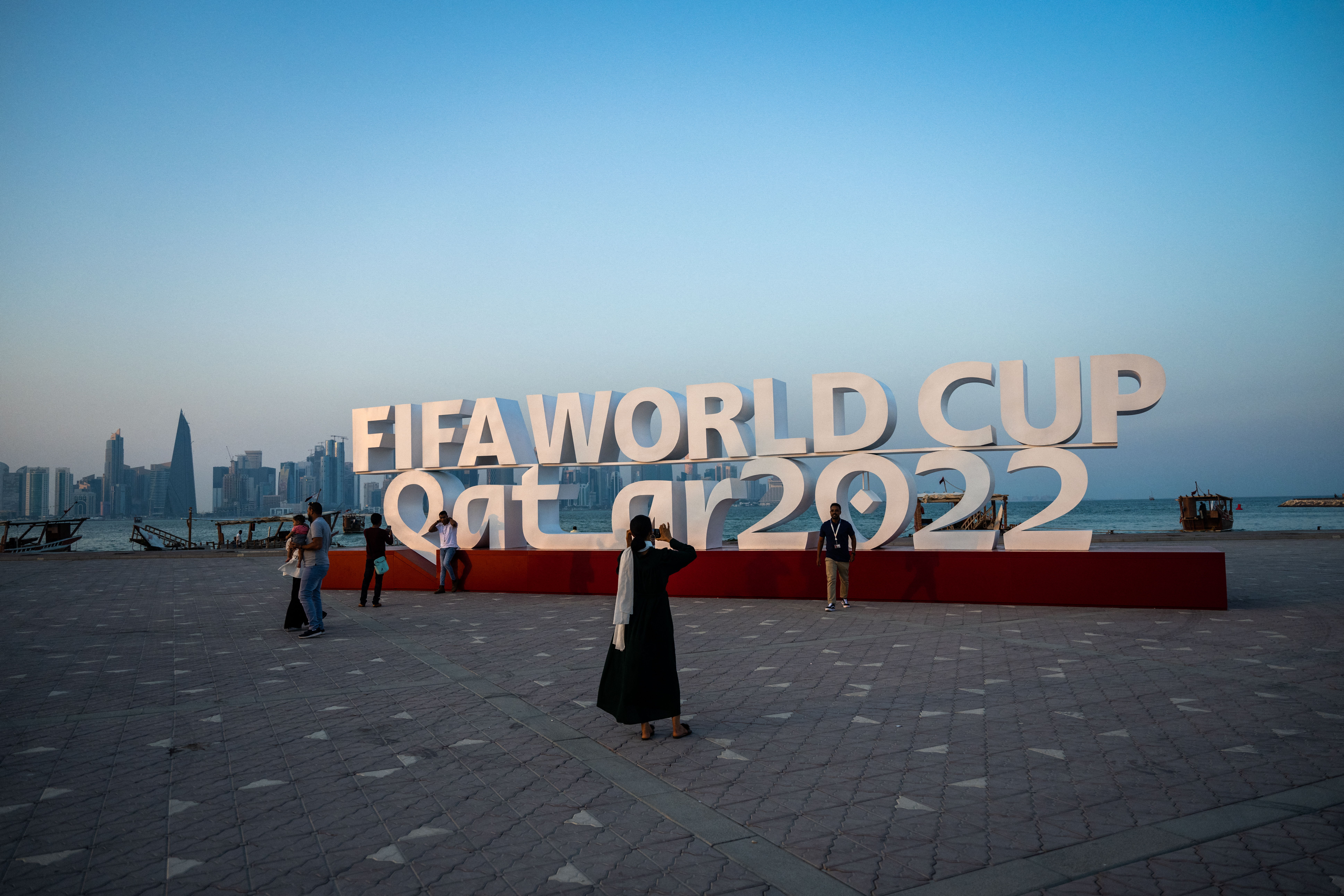 Belgium will only send a limited official delegation to the Qatar World Cup in protest against the Gulf peninsula's human rights abuses, De Standaard reports.
According to reports published in De Standaard, Belgium's Minister of Foreign Affairs Hadja Lahbib will propose later this week that the country's official delegation should be limited to include only Prime Minister Alexander De Croo and King Philip. According to the proposal, both would only attend if the country makes the tournament's semi-finals.
Typically, countries send several government and state officials as part of their official delegation, as well as former sporting legends, athletes and other celebrities.
It is not the first time the Belgian government has made such a decision. During the last football World Cup in Russia in 2018, King Philip was accompanied by then-Minister of Foreign Affairs Didier Reynders, but then-Prime Minister Charles Michel refused to attend. Similarly, both the Belgian government and the Royal Family officially boycotted the Winter Olympics held in China earlier this year.
Last year, N-VA (Flemish nationalist party) submitted a proposal to the Federal Government calling on it to boycott this year's World Cup entirely. After much discussion, the proposal was rejected in favour of a weaker resolution that merely called for 'pressure' to be put on countries hosting major sporting events not to violate human rights.
The Flemish and Walloon Regional Governments have already announced that they will be boycotting this year's tournament.
Qatar has faced sustained criticism from many European countries for its human rights abuses over the past several years, particularly over its treatment of migrant workers. Thousands of migrants have died during the construction of the country's sports stadiums and other tournament infrastructure.
Belgium's decision mirrors those taken in several other European countries. The UK Labour Party is also boycotting the tournament, while the Dutch Parliament has urged its government not to attend — advice the Dutch Government is deciding to ignore.
(KOR)
Visitors take photos with a FIFA World Cup sign in Doha, Qatar © Jewel SAMAD / AFP