Belgium to send €92 million in military aid to Ukraine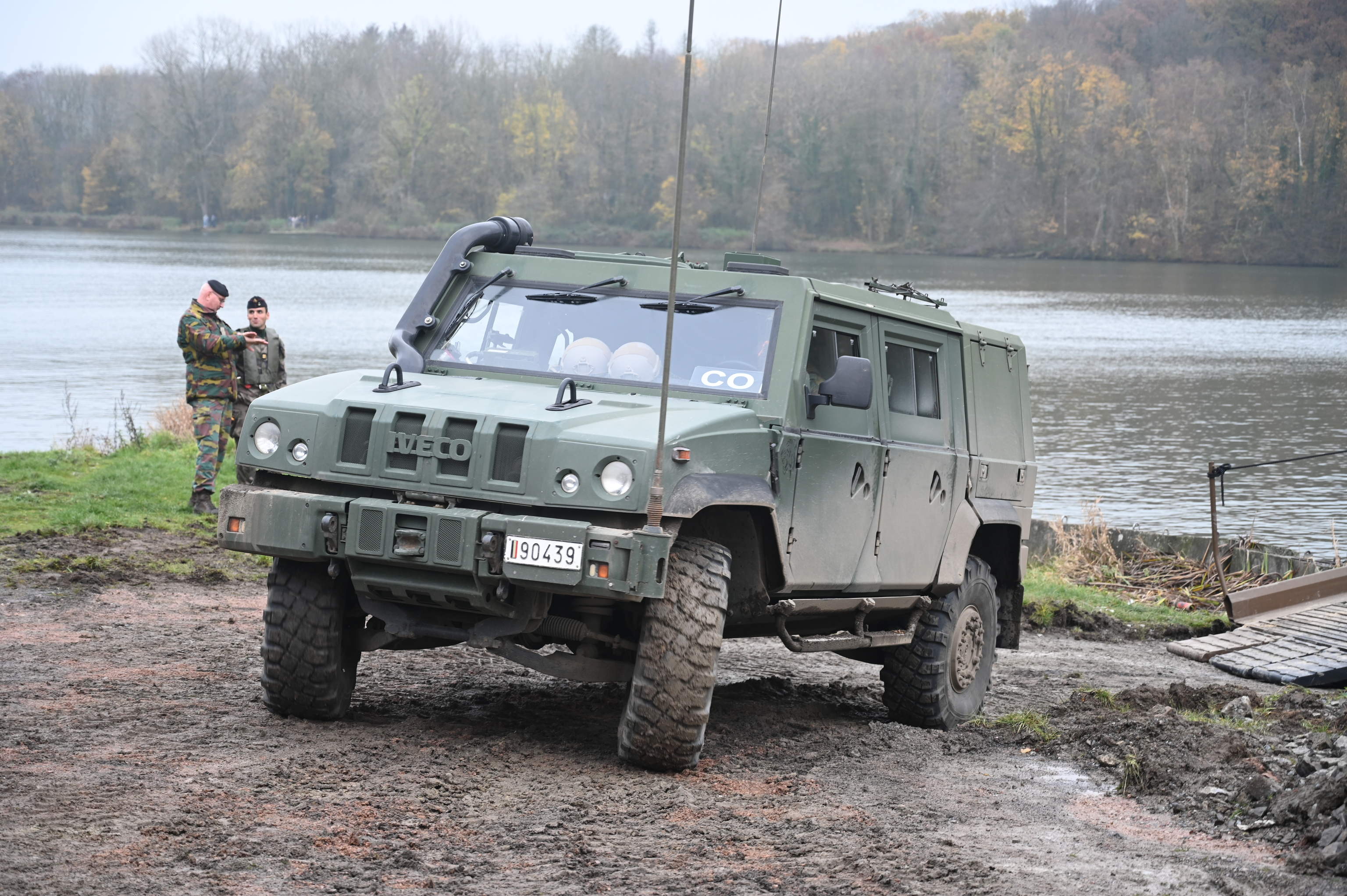 Belgium will supply 92 million euros worth of military equipment to Ukraine, the country's federal government decided Friday. Despite this being the largest single military shipment Belgium has ever made to another country, the Belgian government has faced criticism for sending outdated equipment.
Belgium already disclosed Thursday that it would be sending AMRAAM ("Advanced Medium Range Air-to-Air Missiles") missiles, light anti-tank weapons (LAW) and anti-tank grenades to Ukraine. The shipment is also said to include Minimi machine guns and Scar-type automatic rifles.
"Part of those weapons and ammunition comes from our own stockpile," Belgian Defense Minister Ludivine Dedonder said Friday. "Another part was purchased from the Belgian arms industry for immediate onward delivery to Ukraine. For security reasons, we do not give details about the quantity of the supplied equipment."
The shipment will be Belgium's largest single military delivery to another country ever, but local media have criticised the Belgian government for sending outdated equipment. According to VTM News, the donation to Ukraine will include 80 Iveco LMV Lynx vehicles and 150 Volvo trucks that Belgium's military is phasing out due to defects. "All the equipment that our country is giving to Ukraine is operational and deployable," the office of Dedonder responded to De Standaard. 
Belgium will also not supply tanks, one of the Ukrainian military's most pressing requests. "We haven't found a way to meet that request," Dedonder said. "We do not have any left in stock and have not found any operational ones on the market." According to Prime Minister Alexander De Croo, Ukraine did not request fighter jets from Belgium.
De Croo also addressed the diamond trade with Russia on Friday. "The diamond trade between Russia and Belgium has decreased very sharply," the prime minister said. "But the volume is now going through other countries. We have to counter this kind of shift. This is why we are working with the European Commission to develop an approach ​ that goes beyond Europe, to come up with a system that can stop the export of Russian diamonds."
(KOR)
A Belgian military LMV Lynx vehicle © BELGA PHOTO GERARD GAUDIN