Belgium to provide 5m euros in aid following Morocco earthquake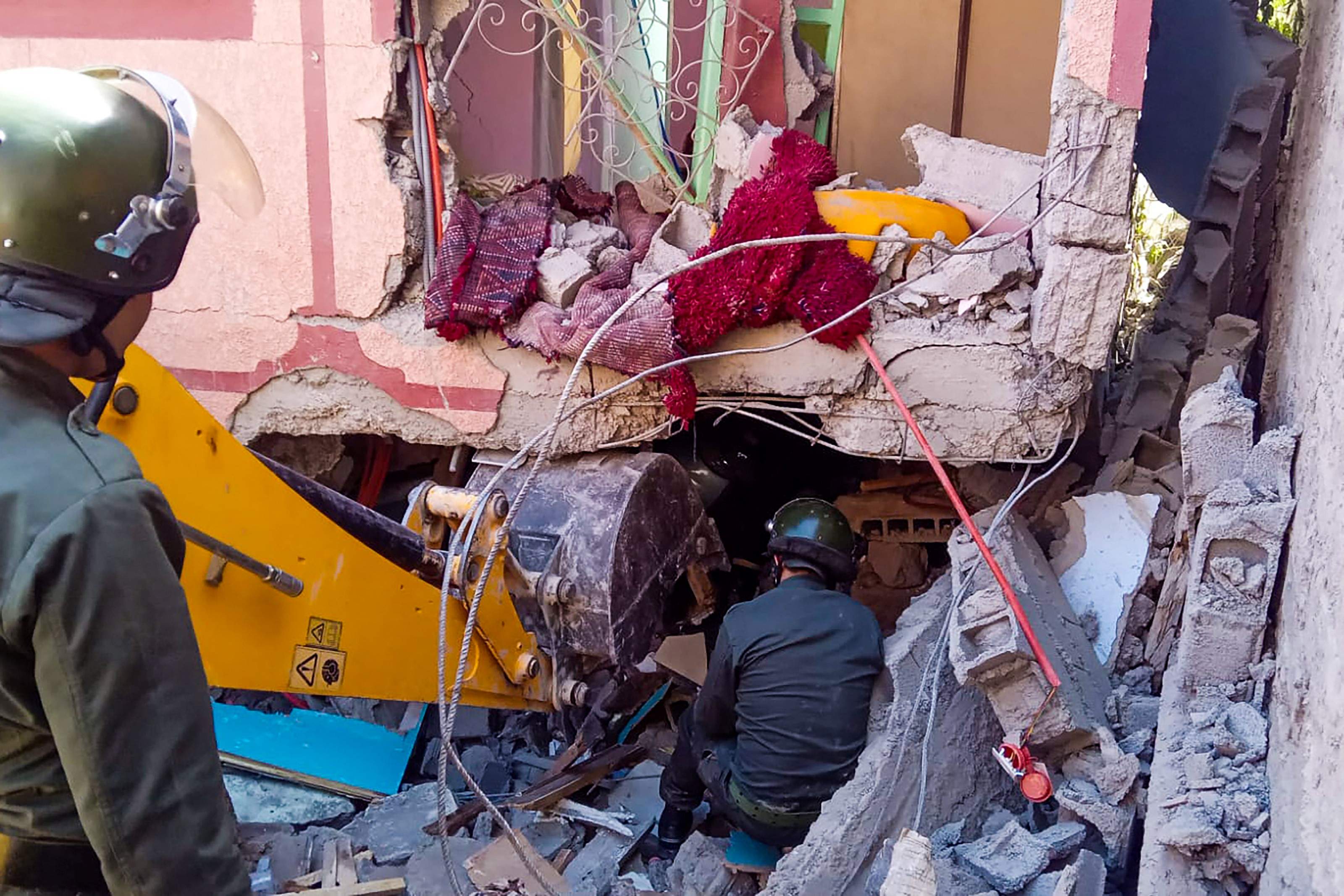 Belgium has made available 5 million euros to help victims of the earthquake in Morocco and support reconstruction, Development Cooperation minister Caroline Gennez (Vooruit) announced on Saturday.
At least 1,037 people died and 672 were injured, 205 of them seriously, in the powerful earthquake that struck late on Friday night, according to an official provisional estimate. 
The earthquake, with a magnitude of 6.8, caused enormous damage in Marrakesh and elsewhere. Its epicentre was in the High Atlas Mountains, and reaching victims in more remote areas is proving difficult, with roads blocked and communications patchy.
"We are looking at deploying a B-FAST medical team. We are waiting for a concrete request from Morocco for this," Gennez said on X, formerly Twitter. Foreign Affairs minister Hadja Lahbib has contacted her Moroccan counterpart to offer Belgium's assistance.
Appeal for donations
Individually, Belgium's regions are also releasing funds for immediate support to victims: Flanders 200,000 euros, Wallonia 500,000 euros available and Brussels 180,000 euros, the three regional governments announced on Saturday.
The Belgian Red Cross has also launched a public appeal for donations to the Moroccan Red Crescent, which is providing emergency support. This includes search and rescue operations and ambulance transport. Donations can be made via croix-rouge.be.
Meanwhile, the Foreign Affairs ministry has set up an emergency number – +32 2 501 4000 – for affected Belgians and their families. According to a Foreign Affairs spokesperson, about 630 Belgians are officially in the region, both those living in Morocco and those who have registered their travel with the ministry. The number of people there is likely to be much higher. 
Tour operator TUI Belgium has more than 400 tourists in Marrakesh and the popular coastal city of Agadir. "During the night, travellers were evacuated from their hotels for a security check," a spokesperson said. "All travellers were able to return to their hotels in Agadir. In Marrakesh, travellers are gradually returning to their hotels."
The impact of the earthquake was also felt in Spain and Portugal. The emergency call centre for Andalusia in southern Spain received more than 20 calls shortly after midnight, the organisation said on social networks. Authorities in southern Portugal received similar calls, according to the Portuguese national news agency Lusa.
Rescue workers search for survivors in a collapsed house in Moulay Brahim, Al Haouz province © FADEL SENNA / AFP
Related news