Belgium to grant 12 million euro military aid to Ukraine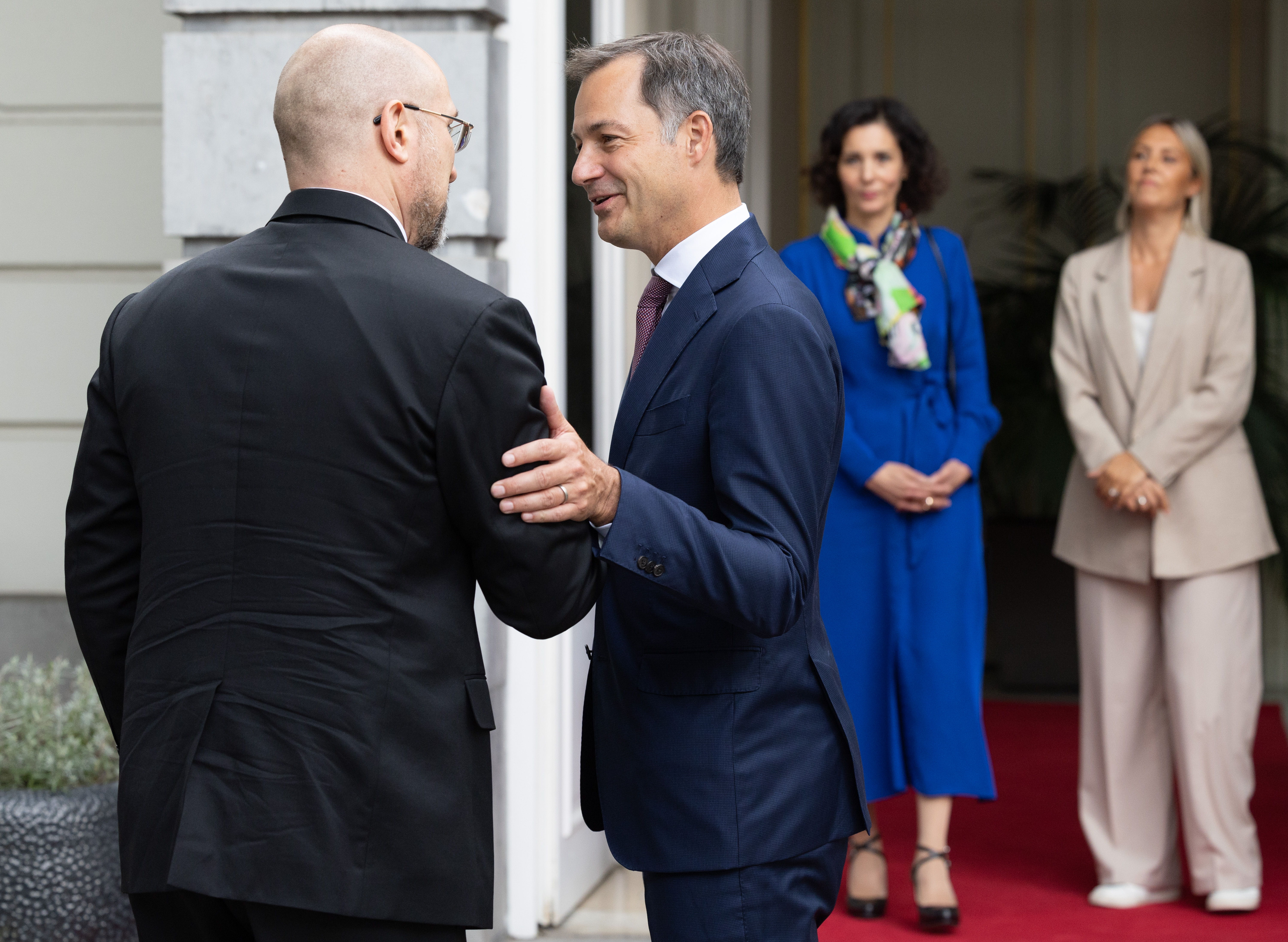 The Belgian government should decide this Friday 16 September to grant new military aid of 12 million euros to Ukraine, said Defense Minister Ludivine Dedonder (PS), interviewed by Belgian newspaper L'Echo. The Belgian Defense has already delivered 45 million euros worth of equipment to Ukraine in the past months.
Belgium will send heavy machine guns and ammunition, among others, from the walloon company FN Herstal, for an amount of 12 million euros.
"We will also send non-lethal equipment for the winter, helmets, spare equipment, vision equipment. At the beginning of 2023, we will deliver ambulances and medical evacuation trucks," details the minister.
Dedonder informs that Belgium is also involved in the training mission planned by the European Union.
"We remain available for maritime or land mine clearance, for which we have already provided training. But also for other formations, such as snipers via our special forces," says Dedonder. "We are awaiting the decisions of the EU, promised for the end of September. We also welcome 45 war wounded and seriously ill people," she adds.
Moreover, new Belgian troops should be deployed in mid-2023 at the NATO base in Constanta in Romania, while the first Belgian forces sent there have been replaced by Dutch, as part of rotations. The Defense minister mentioned Belgium should redeploy six F-16s airplanes to Estonia as well and one mine hunter will be deployed in the Mediterranean sea.
Belgian aid through NATO
Through the North Atlantic Treaty Organization (NATO), Belgium will give a support of 8 million euros to the Ukrainian armed forces in order to provide first aid equipment, winter clothing, night vision goggles and pharmaceutical products, the Belgian federal government announced in a press release on Thursday.
The contribution is voluntary, delivered to a NATO trust fund —Comprehensive Assistance Package (CAP)— which provides non-lethal assistance to Ukraine. Belgian companies will be able to participate in public tenders.
"Winter is shaping up to be a potentially crucial phase of the conflict," commented Belgian Foreign Minister Hadja Lahbib. "It is therefore essential that the Ukrainian Armed Forces be equipped with the necessary equipment to continue to face Russian aggression," Lahbib says.
The Belgian contribution follows the decision taken by the heads of state and government of the allies at the NATO summit held at the end of June in Madrid. After an appeal from various countries including Belgium, it was decided to significantly extend non-lethal aid to the Ukrainian armed forces through the CAP Trust Fund, in order to enable Ukraine to resist Russian aggression and to prepare reconstruction after the war.
(VIV)
#FlandersNewsService
©BELGA PHOTO (BENOIT DOPPAGNE) Defense minister Ludivine Dedonder(R), Foreign minister Hadja Lahbib(2ndR), Prime Minister Alexander De Croo and Ukrainian Prime Minister Denis Schmyhal(L) ahead of a meeting between Belgium's Prime Minister and the Prime Minister of Ukraine, at the Prime Minister's office in Brussels, Monday 05 September 2022.