Belgium tightens gas shutdown plan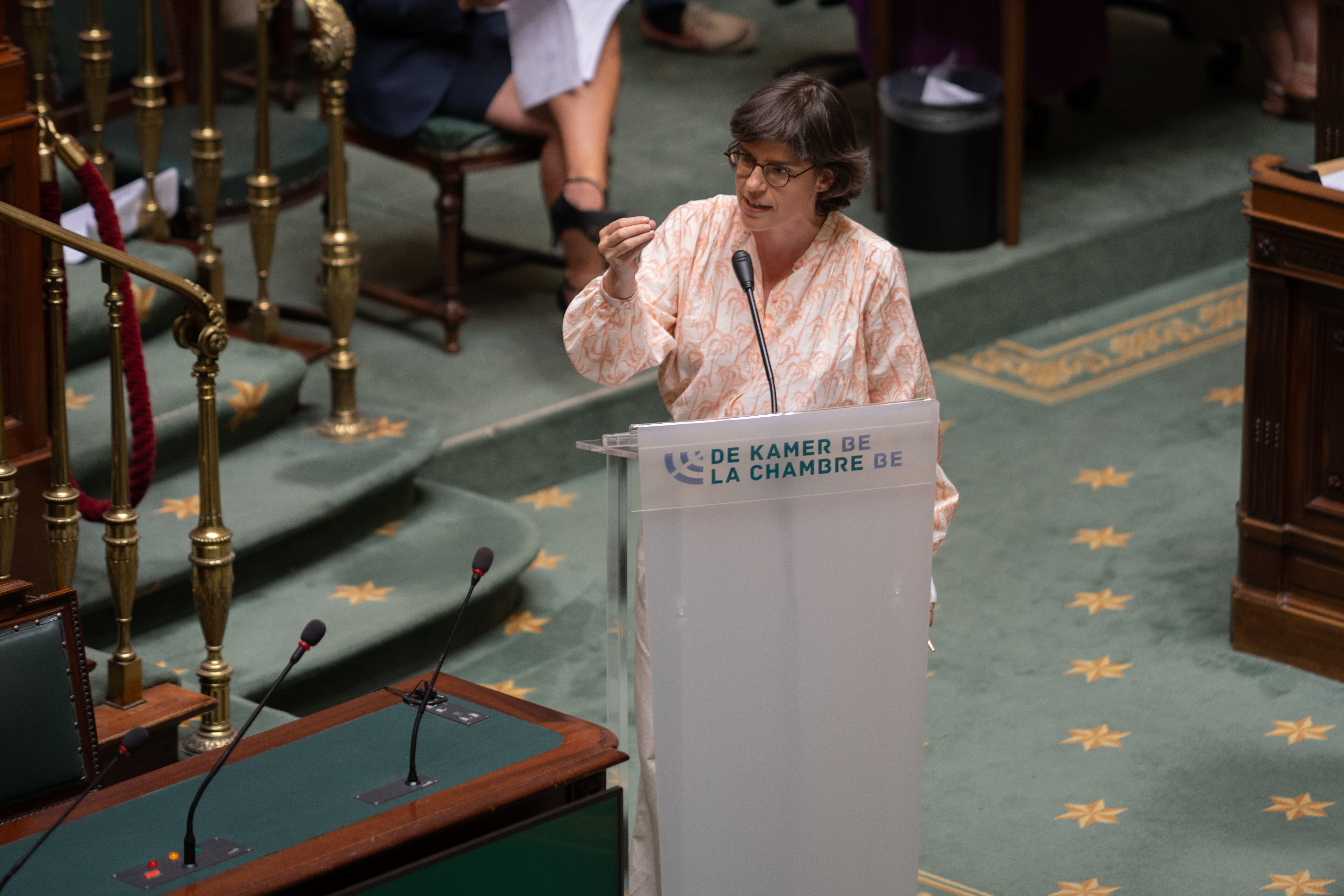 Federal Energy Minister Tinne Van der Straeten is working on refining Belgium's phase-out plan for gas, alongside the country's large industrial consumers as not every company can just turn off its gas tap.
The plan aims to better understand companies' capabilities and limitations in case of an emergency situation with gas shortages leading to forced shutdowns. In that case, large consumers would gradually be disconnected from the gas network in whole or in part.
"The existing emergency plan for natural gas was given the first update in April. With the input of companies, we will further refine the concrete measures," Van der Straeten said on Twitter.
"A tailor-made emergency plan guarantees minimum impact and optimal resilience," she added. "Belgium has many strengths as a natural gas transit hub for Europe. We hope never to have to activate the emergency plan, but that plan is ready and being refined. We leave nothing to chance."
Earlier this week, Germany and the Netherlands both announced that they would return to coal-fired power plants to prevent the countries from being left in the cold next winter due to gas shortages as Europe seeks to cut its dependence on Russian natural gas.
In Belgium, however, there is no reason to panic, according to the federal government, as it only counts on Russia for a very limited percentage of its natural gas, and Belgium's location and infrastructure are very good.
"Still, hope for the best, prepare for the worst," Peter Claes of Febeliec, the federation of large industrial consumers, said on Flemish radio on Tuesday. "I think there is little cause for alarm in Belgium at the moment, but that does not mean you should not be careful and anticipating. Forewarned is forearmed."
"We are sufficiently supplied in Belgium, and we have a very diversified supply network: gas comes from Norway, from England, from Qatar via ships and from Dunkirk," said Claes.
Belgium itself now only depends on Russia for 4% of its gas consumption. However, due to the European solidarity mechanism, it is possible that shortages in other countries could have consequences.
In the very unlikely case that Belgium does end up in an emergency situation, the industry sectors will be the first to be affected. "A few categories are protected, such as power plants that use gas and are necessary to ensure the stability of the electricity network."
"Switching off households is to be avoided at all times," Claes stressed. "That is what has been agreed in Europe."
The aim is to finalise the detailed shutdown plan by the end of 2022.
(KOR)
Federal Energy Minister Tinne Van der Straeten © BELGA PHOTO NOE ZIMMER