Belgium third place on 'Rainbow Map' for LGBTQ rights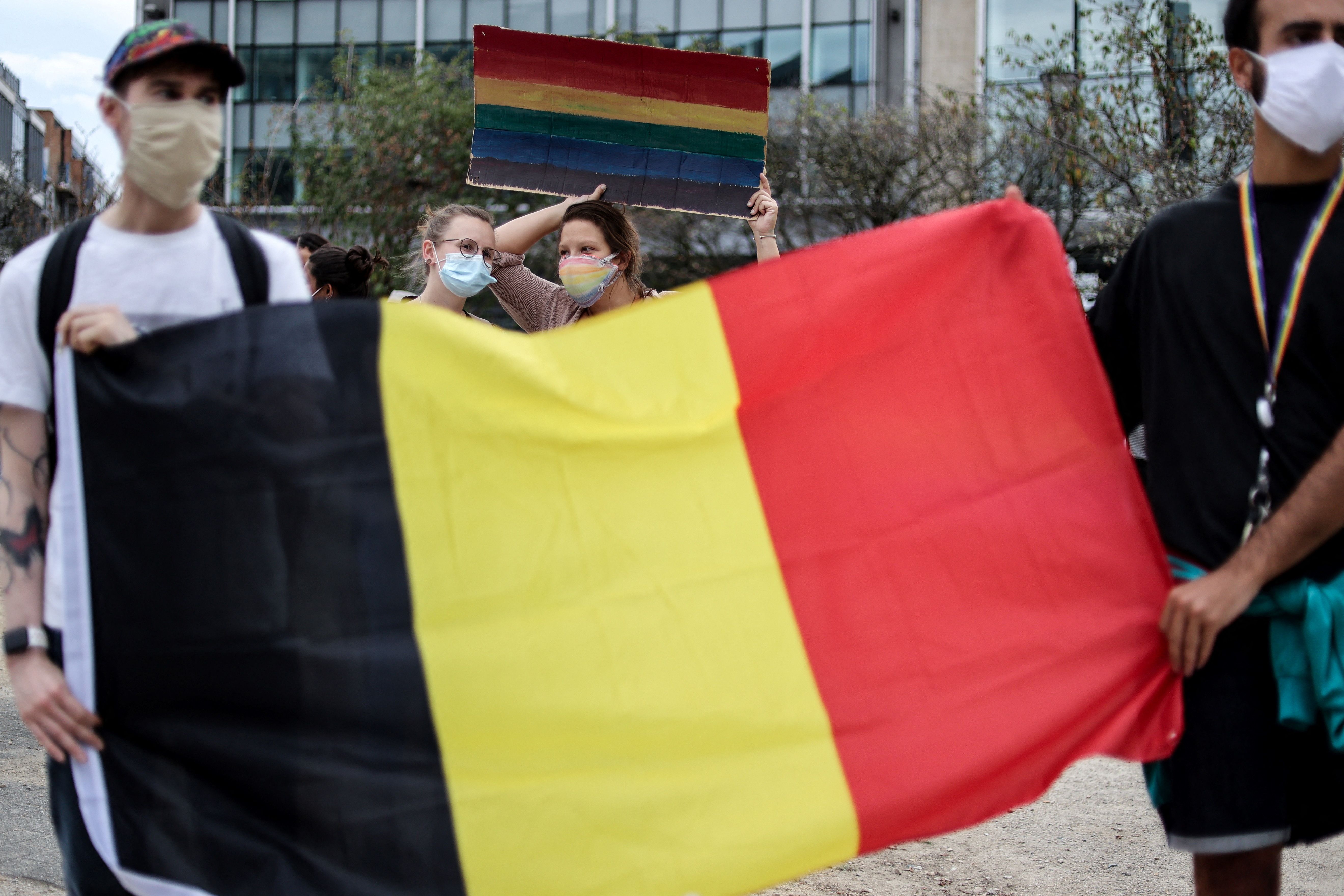 Belgium continues to score highly on the ILGA-Europe Rainbow Index, this year ranking third of 49 European countries that are placed according to their legal and policy practices for LGBTQ people.
The ranking released this Thursday, May 12, looks at the laws and policies in the countries according to different criteria, such as equality and non-discrimination, family, hate crimes and hate speech, legal gender recognition, intersex bodily integrity, civil society space, and asylum.
"It is encouraging to see that several governments actively chose to take real action over the past 12 months to progress LGBTQ equality, and as a result, that the Rainbow Map looks positively different compared to this time last year," said ILGA-Europe's Executive Director Evelyne Paradis.
Even though Belgium dropped a place (the country had ranked second from 2018 to 2021), it does not mean that LGBTQ rights have regressed, just that Denmark (ranked ninth last year) jumped higher.
The nordic country started filling in anti-discrimination gaps in current legislation and managed to jump seven places, landing in second spot.Denmark is taking the lead in amending its equal treatment law, which covers health, education, employment, provision of goods and services, and the penal code to include sexual orientation, gender identity, gender expression and sex characteristics as aggravating factors in hate crime.
For the seventh year in a row, Malta sits top of the list with a score of 92%.
Other countries are also pushing forward: Iceland climbed in the ranking because of its legislative recognition of trans parenthood, Germany introduced a ban on intersex genital mutilation and France banned so-called 'conversion therapy' based on sexual orientation and gender identity.
(VIV)
© BELGA PHOTO (Kenzo TRIBOUILLARD / AFP)