Belgium sent UN a message of hope and firmness, says Foreign minister Lahbib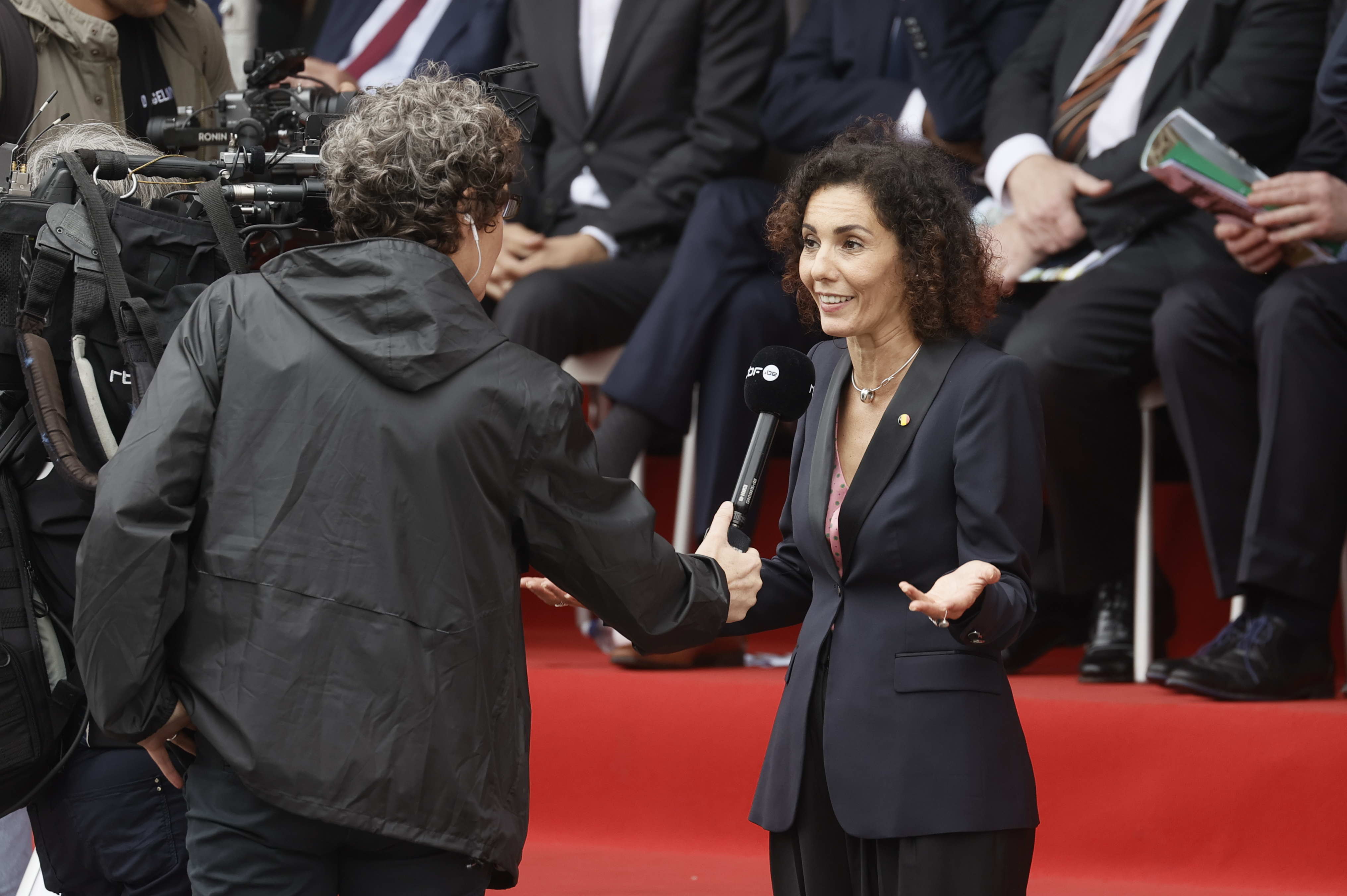 Belgium has sent the United Nations a message of hope, firmness and willingness to move towards a world of denuclearisation, Belgian Foreign Minister Hadja Lahbib (MR, French-speaking liberals) stated on Tuesday.
In her first official trip since her appointment, the new Belgian Minister of Foreign Affairs travelled to the UN headquarters to prepare the Nuclear Non-Proliferation Treaty Review Conference. ​ 
The Treaty is based on three pillars: nuclear disarmament, nuclear non-proliferation and the peaceful use of nuclear energy. According to Lahbib, Belgium remains particularly committed to the deployment of civil nuclear power, both for energy and for therapeutic purposes. 
The international meeting scheduled every five years by the Treaty's signatory states should have taken place in May 2020, but has been postponed several times due to Covid-19. 
"This Conference is all the more important in the context of current geopolitical tension linked to the unjustified war unleashed by Russia against Ukraine, contrary to international law", the Minister stated in her speech at the Tenth Review Conference. "Belgium is deeply concerned about the alarming expansion of Iran's nuclear programme. North Korea continues to flout international rules. Appeasement is not an option. International pressure on the regime must be maintained, including through strict sanctions enforcement by all states without exception."
"Belgium's voice remains important in the international community as it has a reputation for building bridges," the minister said in an interview during her mission. 
According to Lahbib, the country is a major sponsor of the "Stockholm Initiative" working document on nuclear risk reduction, endorsed by 16 countries including Argentina, Canada, Finland, Germany, Indonesia, Japan, the Netherlands, Norway, the Republic of Korea, Spain, Sweden and Switzerland.
 During her trip to New York, the minister also held bilateral talks with representatives of the NGO UN Women, the UN entity dedicated to gender equality and women's empowerment. Discussions focused on the plight of women in Afghanistan and female victims of the war in Ukraine.
(KOR)
© BELGA PHOTO BRUNO FAHY