Belgium refuses to age-test young, homeless asylum seekers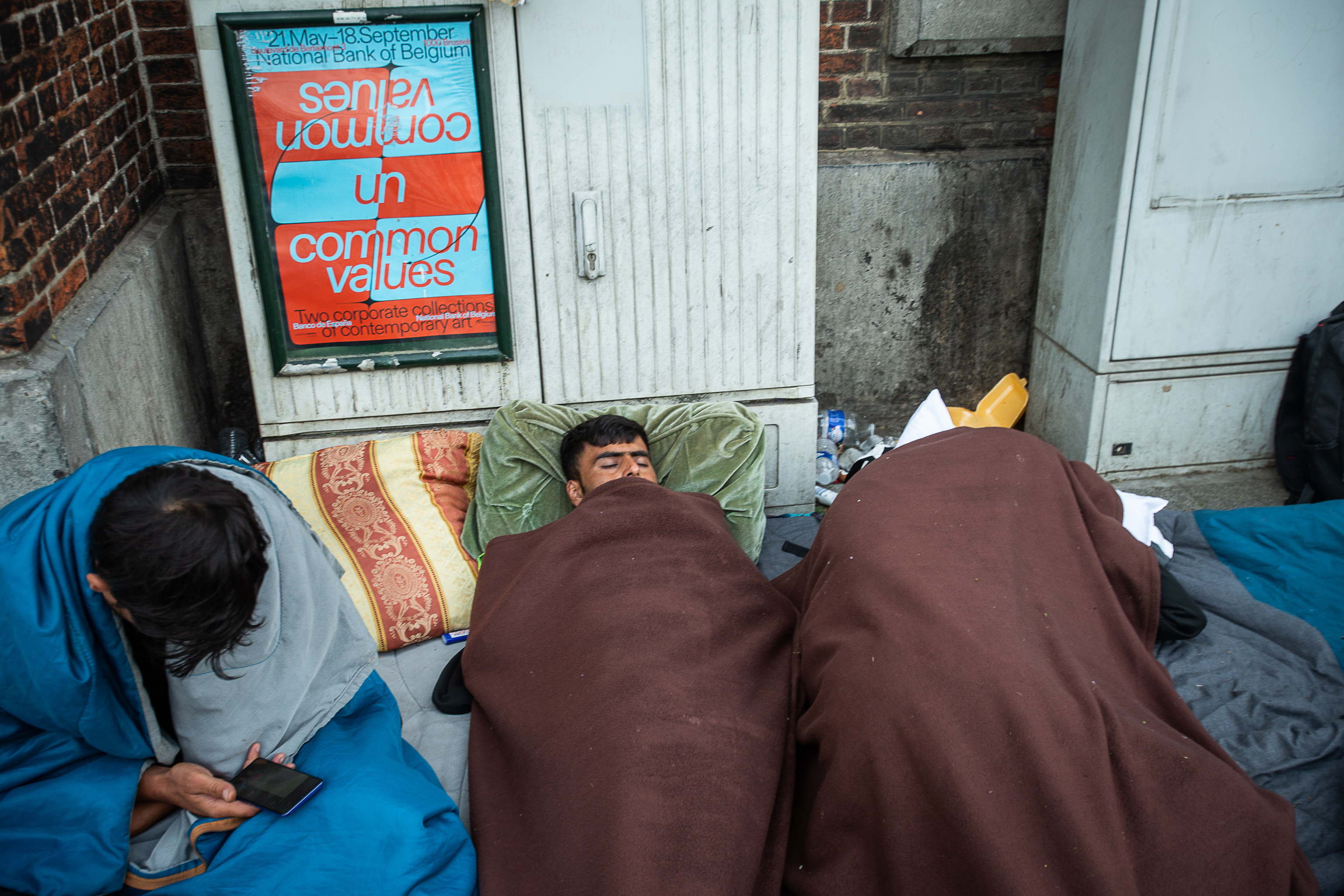 The Belgian Justice Department's Guardianship Service is refusing to perform bone scans on young, unsheltered asylum seekers to determine their age, several local newspapers report on Tuesday. Such scans are not medically justified because the homeless youngsters are too sick and tired, according to the service. Without an age test determining that they are minors, however, they will also not be sheltered in the country grappling with a reception crisis.
Belgium's shortage of reception places for asylum seekers has persisted for over a year now, causing people who are entitled to shelter to sleep on the streets on a daily basis. The Belgian agency responsible for sheltering asylum seekers Fedasil often only accommodates the most vulnerable groups, including unaccompanied minors. 
"After staying on the streets, youngsters are too weak for such scans"
If Fedasil doubts whether someone is truly a minor, Belgium's Immigration Department asks that person to take an age test, which involves a bone scan of their wrists and teeth. But the Belgian Guardianship Service has refused to carry out these tests for unaccompanied youths since October 26, newspapers De Morgen, De Standaard, Het Nieuwsblad and Belang van Limburg report Tuesday. "After staying on the streets, youngsters are too weak for such scans," said a spokesperson. 
The Guardianship Service is asking Fedasil to first grant these youngsters the medical care they are entitled to. For its part, Fedasil stresses that carrying out age tests is part of the Guardianship Service's legal mandate.
Belgian Secretary of State for Asylum and Migration Nicole de Moor's (CD&V) office is considering organising a 'care point' where young people can get a medical check before being sent for scans.
Majority party Groen (Flemish green party) called the situation " unlawful and totally unacceptable". "Every person has a right to shelter, regardless of their age," said MP Eva Platteau. State secretary de Moor "urgently needs to realise the promised reception places," according to the green party.
(KOR)
Asylum seekers waiting at the Fedasil registration centre in Brussels, Belgium, in August 2022 © BELGA PHOTO JAMES ARTHUR GEKIERE