Belgium pays tribute to victims of 2016 Brussels terror attacks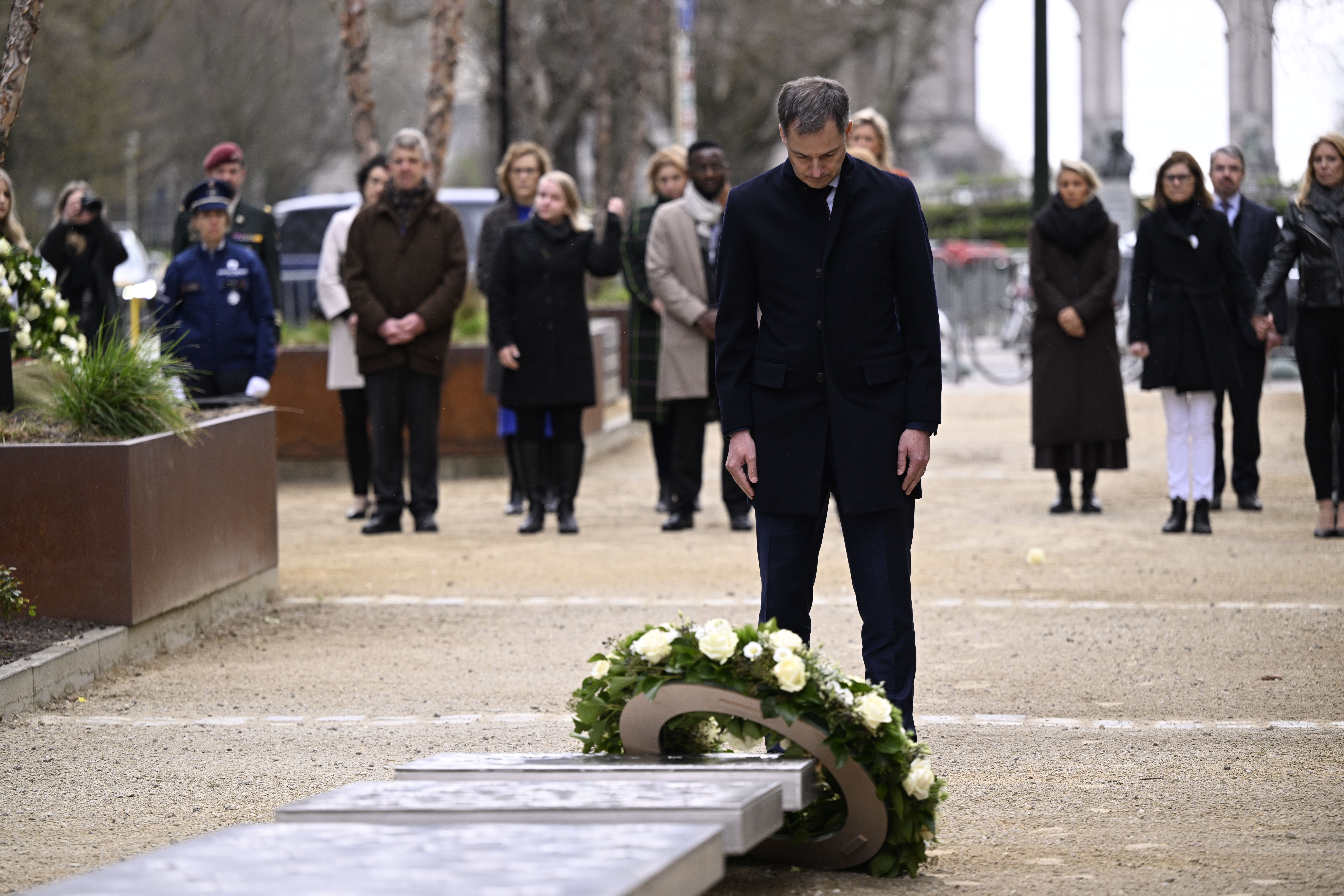 Wednesday marks exactly seven years since Belgium was rocked by the deadliest terrorist attacks in the country's history. On 22 March 2016, two bombings at Brussels Airport and the Maelbeek metro station claimed 32 lives and injured hundreds. The trial over the attacks is still ongoing.
On 22 March 2016 at 7:58 am, two terrorists detonated suicide vests in the departure hall of Brussels Airport. Just over an hour later, a third bomb exploded in Brussels' Maelbeek metro station, near the European district. The toll of the most deadly terrorist attacks in Belgium's history was high: 32 people were killed and more than 340 injured.
On 22 March 2023, exactly seven years later, Belgium paid tribute to the victims of the attacks. They were commemorated at the victims' memorial on Rue de la Loi in Brussels, at Brussels Airport and the Maelbeek metro station.
The names of the victims were read out at the memorial sculpture on Rue de la Loi at 10.30 am. Belgian Prime Minister Alexander De Croo and European Parliament President Roberta Metsola laid wreaths at the monument. 
Speaking to the press afterwards, Prime Minister De Croo said that the victims of the attacks should never be forgotten and should be given the support they deserve. The victims, however, have been critical of the level of support that Belgium has given them. 
"Seven years ago, we were not prepared as a country, but today we are further ahead than we were then. Hopefully, we will never experience another attack, but we are better prepared now," the prime minister added.
This year's commemoration is even more symbolic, as the trial for the 2016 Brussels terror attacks is currently underway. Since the end of 2022, ten defendants have been on trial in Brussels for their role in the attacks. The trial, which is expected to last up to nine months in total, is currently hearing testimony from victims.
(KOR)
Belgian Prime Minister Alexander De Croo during a ceremony at the memorial for the victims of the 2016 Brussels terror attacks, Rue de la Loi, Brussels © BELGA PHOTO LAURIE DIEFFEMBACQ and BELGA VIDEO HANDOUT EVA NEWS