Belgium, Netherlands and Germany launch campaign to organise 2027 Women's World Cup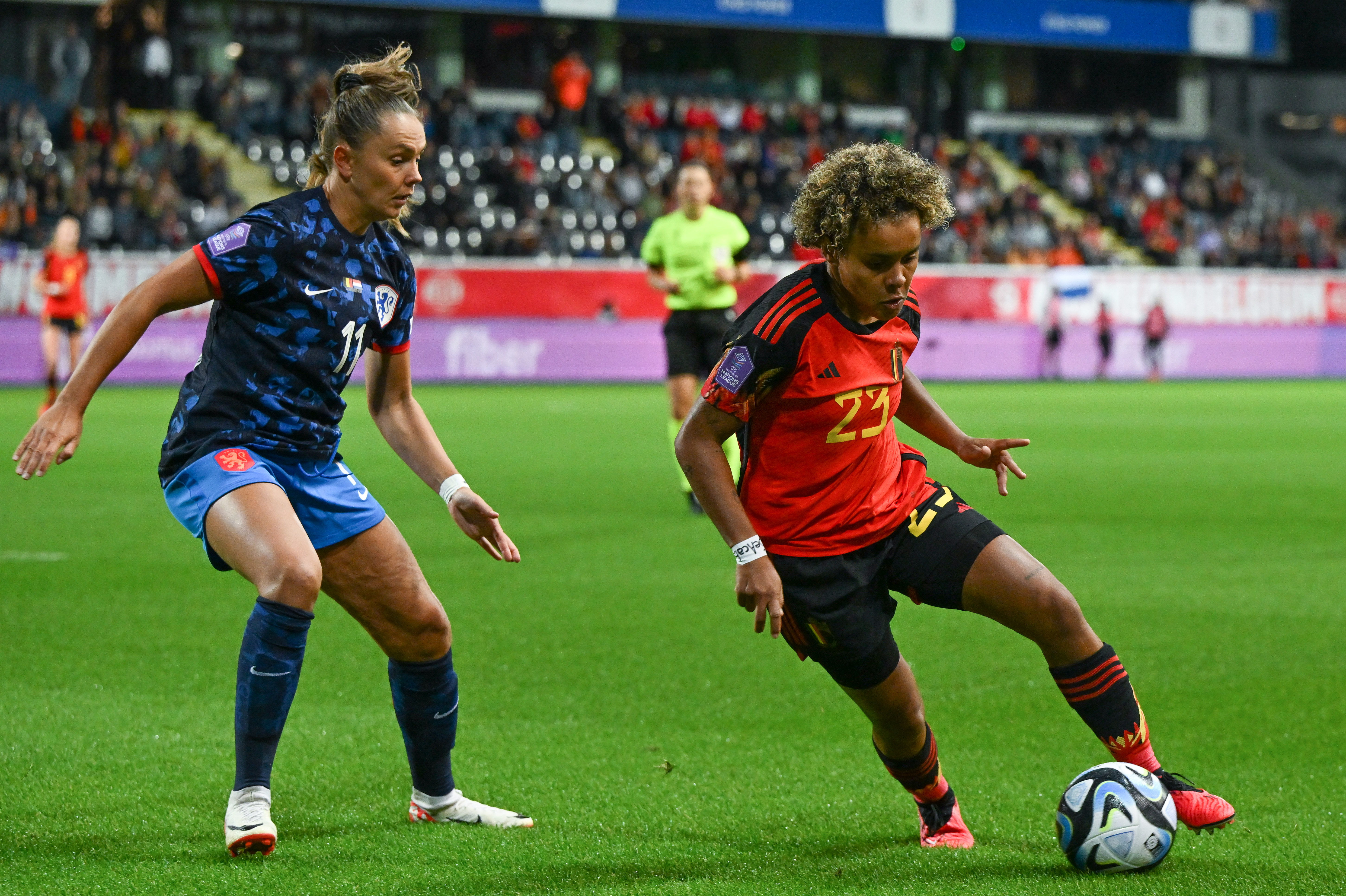 The Belgian (RBFA), Dutch (KNVB) and German football federations (DFB) on Wednesday officially launched a campaign for their joint candidacy to host the 2027 Women's Football World Cup. The campaign - called 'BNG2027' - aims to "organise a ground-breaking tournament at a level unseen in the history of women's football".
"We are convinced that we can deliver a top quality tournament," said RBFA president Pascal Van Damme. "Women's football is at a historic moment in its development. We believe a successful World Cup in 2027 can give women's football a huge boost in terms of participation, enthusiasm and interest."
The Belgian, Dutch and German federations promise "an exceptional supporter experience, thanks to quality accommodation and smooth transport links between the various playing cities".
No King Baudouin Stadium
The final candidature will be delivered to FIFA on 8 December. The competitors are Brazil, South Africa and the United States-Mexico duo. FIFA will announce its decision on 17 May 2024 at the next FIFA congress, in Bangkok, Thailand.
Earlier on Wednesday, it became known that the King Baudouin Stadium in Brussels is not part of the candidature. This is mainly because of defects in key items in the FIFA specifications such as the VIP lounges, lighting and roof.
A match between the Belgian and Dutch national teams. © BELGA PHOTO DAVID CATRY