Belgium mass produces counterfeit cigarettes for French illegal market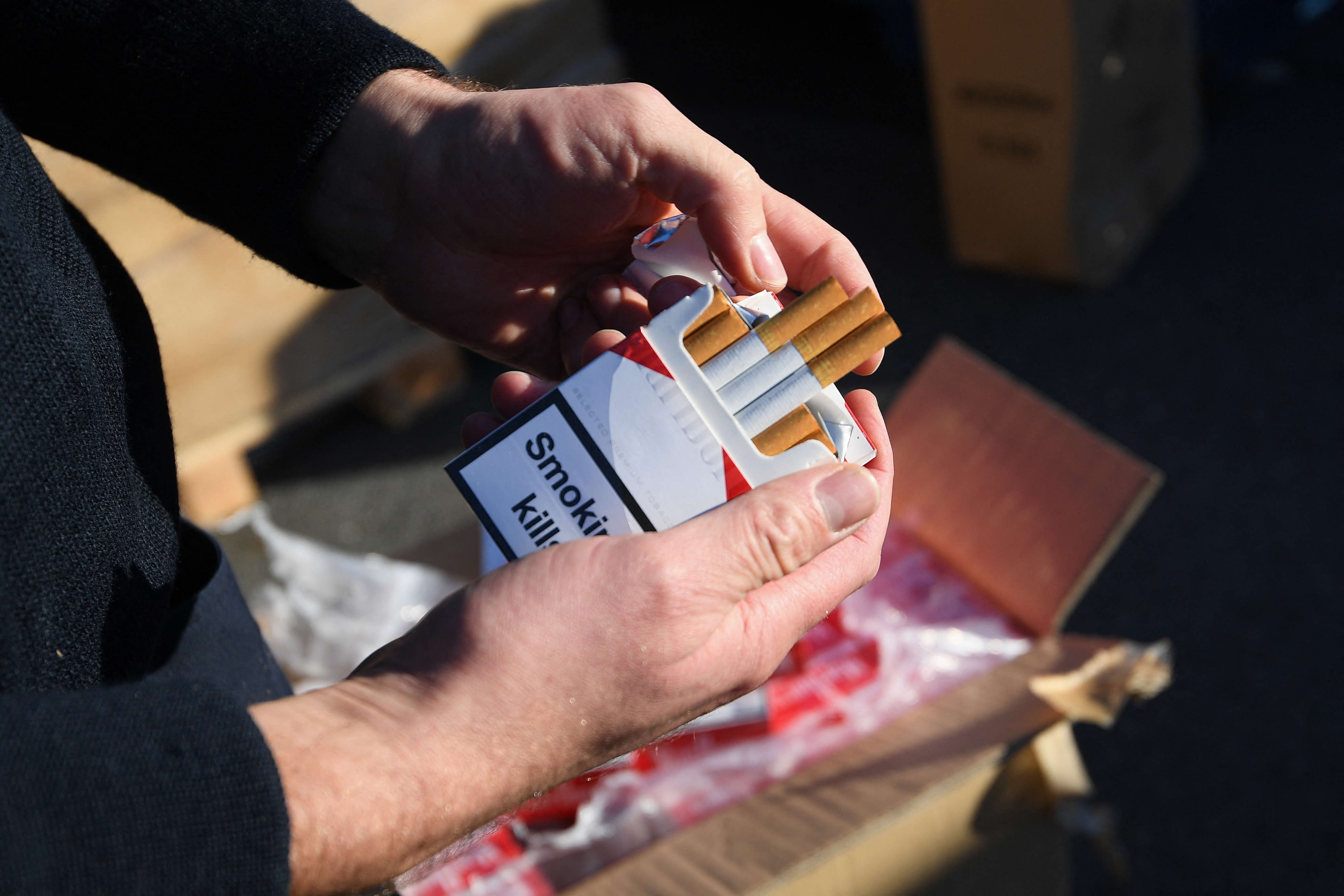 Belgium is producing more and more counterfeit cigarettes. A large proportion of these are destined for the French illegal market. That is what an annual study by KPMG for cigarette manufacturer Philip Morris International reveals.
"The number of illegal cigarette factories in Belgium is on an alarming rise," the report states.
Seven illegal cigarette factories were rolled up in the Benelux in 2018, compared to seventeen in 2021. In many cases, they employ illegal workers in inhumane conditions. 
While the number of illegal cigarette factories in a country like Poland is decreasing, criminal gangs are moving their activities to the transit country Belgium. One of the reasons, according to the report, is that criminal gangs want to operate closer to the markets in France and Great Britain. The ports of Rotterdam and Antwerp also play a role. 
"Forensic research shows that a significant proportion of the counterfeit cigarettes in France were produced in our country," the study states.
The evolution in France towards increasing consumption of illegal cigarettes due to high prices is thus leading to increasing organised crime in Belgium. 
But there is also good news: the consumption of counterfeit cigarettes in Belgium is decreasing, to just under 5 percent of the total number of cigarettes. As a result, the Belgian state treasury missed out on 100 million euros in 2021, although in 2020 the figure was even higher.
(KOR)
Counterfeit cigarettes destined for the French market seized at the Belgian port of Zeebrugge in 2021 © JOHN THYS / AFP