Belgium loses top spot in FIFA ranking after tie versus Ireland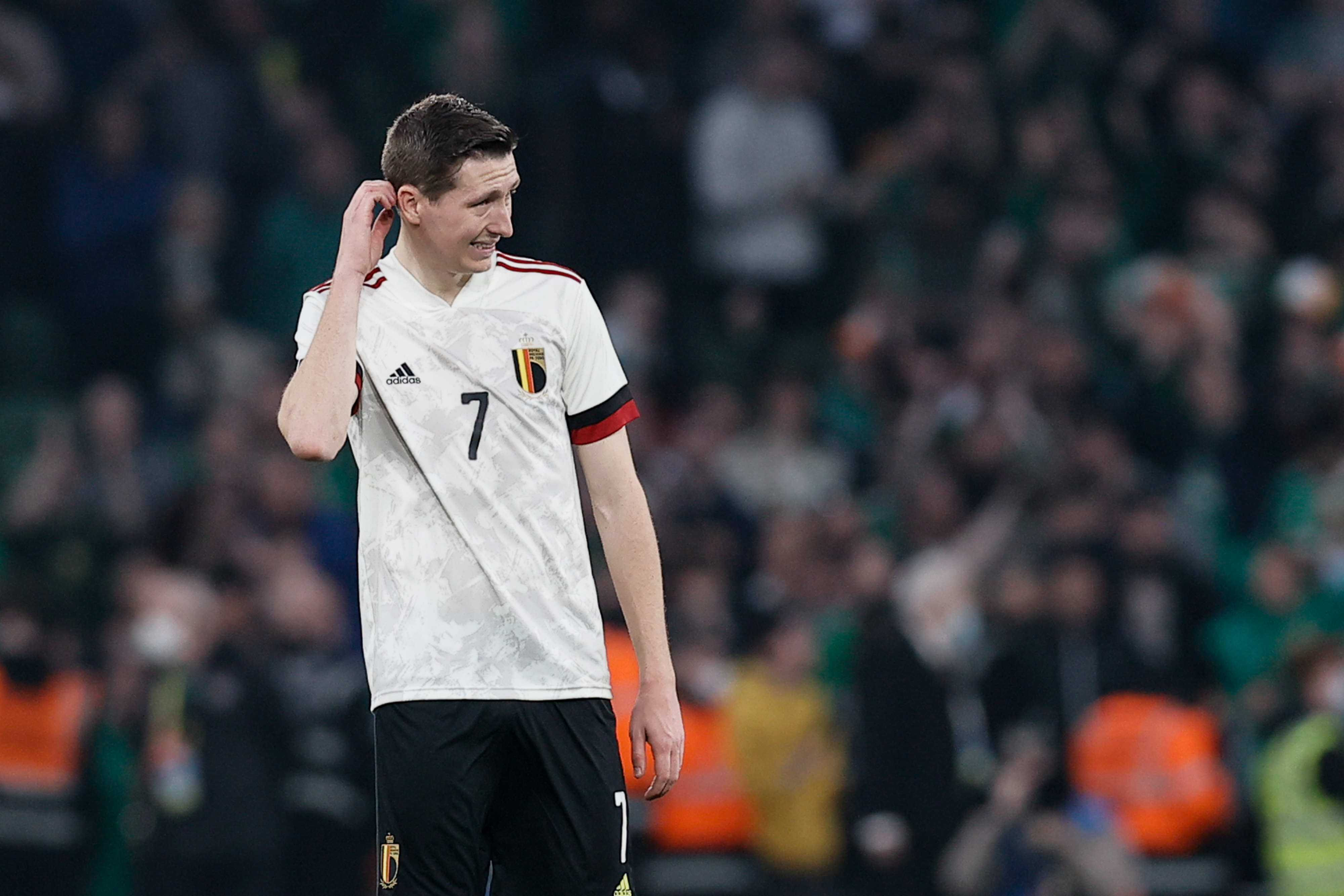 The tie against Ireland on Saturday marked the end of an era for Belgian football. Because of the 2-2 result, the Red Devils lost their status as best football team in the world in the FIFA ranking to Brazil. Their streak lasted for nearly 3.5 years, or 1,283 days.
With the qualification for the 2022 World Cup secured, manager Roberto Martinez gave his regular players rest for the friendly against Ireland. Their replacements, all with 50 or fewer caps for the national team, did not convince against the sturdy opponent, with the game ending in a 2-2 tie.
The friendly match did not have any consequences for Belgium's spot in the Qatar World Cup, but did end the chapter of the Red Devils as the uncontested top team in the FIFA ranking. The Belgian national team lost its first place to Brazil, that secured a decisive 4-0 victory against Chile last Thursday.
The record breaking streak started on the 28th of September of 2018, when Belgium jumped over France, after the countries shared a period as football's first ever joint-leaders of the FIFA ranking. It wasn't the first time Belgium ranked first either, as the Red Devils briefly topped the ranking in 2016, before losing their crown to Argentina.
Nevertheless, the tie marks the end of an era for Belgian football. Only Brazil (4,699 days) and Spain (1,959 days) were able to maintain their top spot longer since the introduction of the ranking in December of 1992. The national team will get another shot at victory in the second friendly on Tuesday, against Burkina Faso.
© BELGA PHOTO BRUNO FAHY