Belgium launches campaign against phishing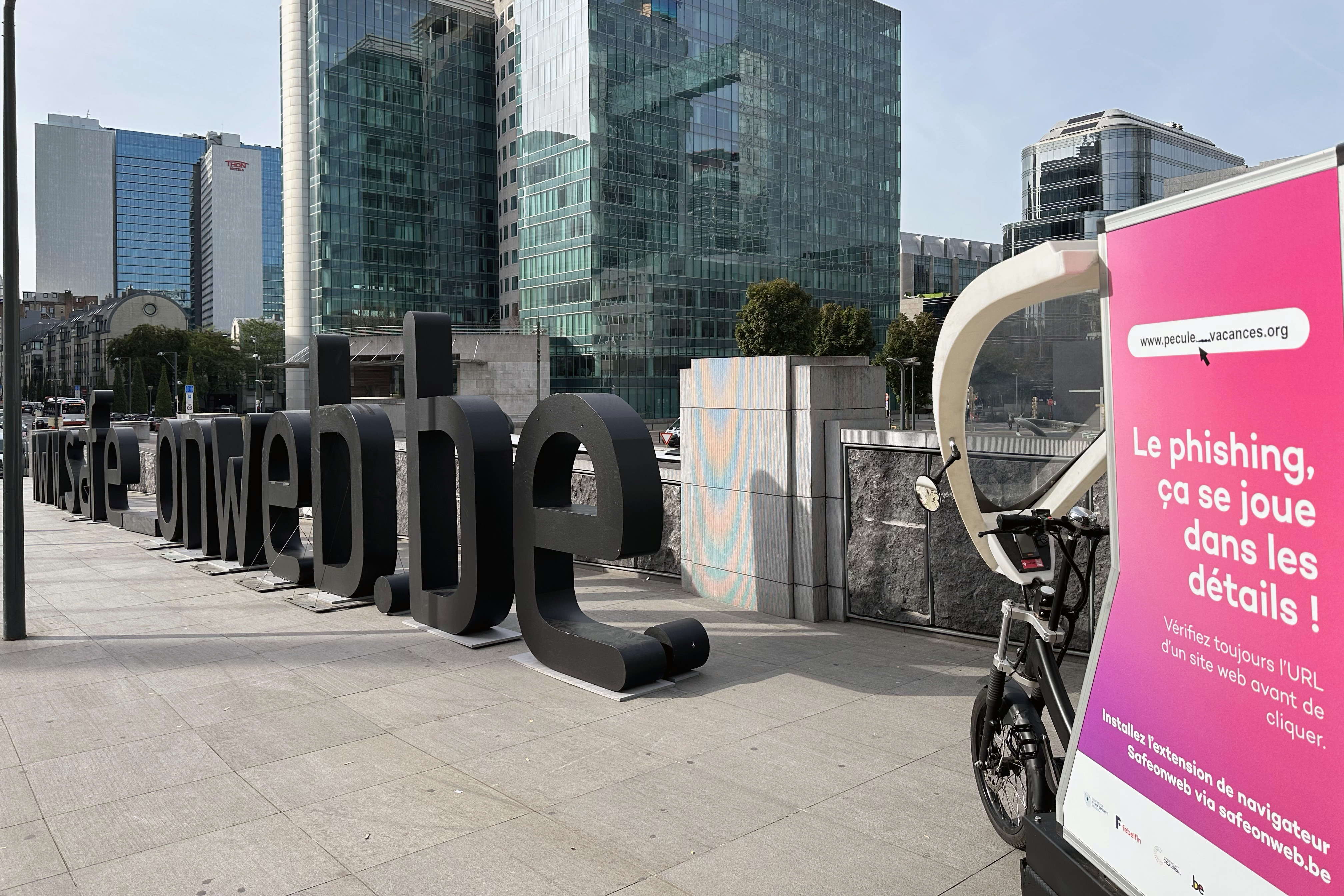 The Belgian financial sector, with the government and the Centre for Cybersecurity, is launching a new campaign against phishing, the phenomenon whereby criminals defraud consumers via the internet. Last year, Belgians were defrauded of 39.8 million euros through phishing.
The slogan of the campaign is "It's in the details!" Consumers are urged to always pay extra attention to the URL of a website they visit or receive a link to. They can also install the safeonweb browser extension, which indicates whether a website is safe or not.
Last year, 39.8 million euros were lost to phishing, compared to 25 million euros in 2021. Almost seven out of 10 Belgians say they have received at least one phishing message in the last six months.
"Eight per cent of Belgians have never heard of phishing"
At the same time, many people are unfamiliar with the phenomenon, says Karel Baert of Febelfin, the federation of the Belgian financial sector. "Eight per cent have never heard of it, and among young people the figure is as high as 12 per cent." In addition, more than half of Belgians do not know what to do if they fall victim to phishing.
A campaign to make consumers aware of the dangers of the Internet is therefore required, says Miguel De Bruycker of the Centre for Cybersecurity. Criminals are becoming more resourceful and phishing becomes even harder to spot when they use AI or deepfakes.
Details matter
The campaign urges consumers to look at the details of a website or link. Is the domain name really that of the organisation? Sometimes it may look strange, or the domain name has a tiny difference that could indicate a scam. When in doubt, always type the organisation's original name into the browser bar.
The government is also launching the safeonweb extension via the Chrome web store. Safe websites are coloured green, while orange websites should be approached with caution.
© BELGA PHOTO MAARTEN WEYNANTS