Belgium joins forces with 14 other countries to improve European air defence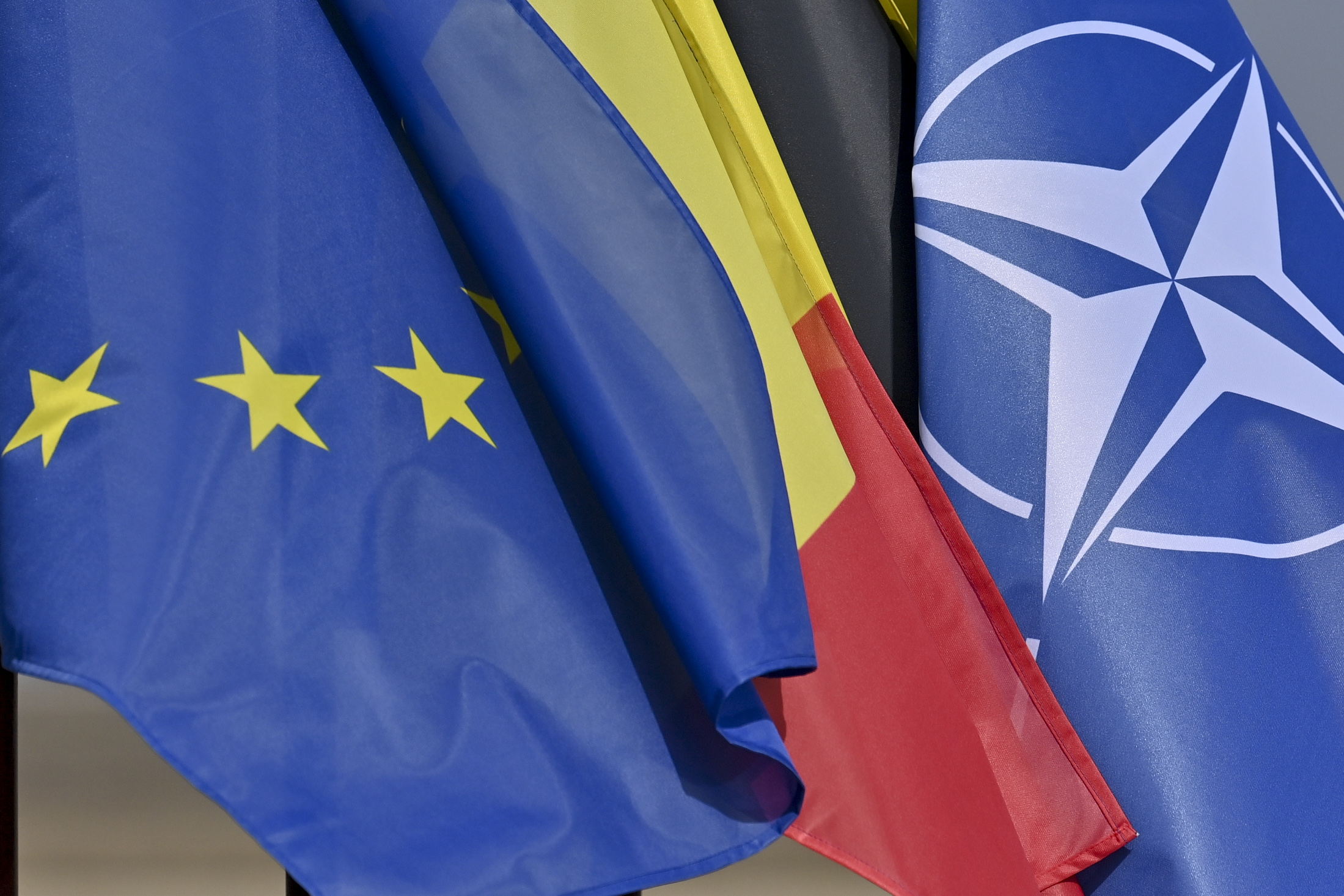 Belgium is joining 14 other countries in the German initiative to build better European air defences. The ministers signed a letter of intent for the so-called European Sky Shield Initiative (ESSI) during a NATO meeting on Thursday at its headquarters in Brussels.
According to Belgian Defence minister Ludivine Dedonder, the initiative involves a comprehensive European air defence system. "With this signature, Belgium once again shows its will to strengthen the European pillar within NATO," she said on Twitter.
Besides Belgium and Germany, NATO countries the Netherlands, the UK, Slovakia, Norway, Latvia, Hungary, Bulgaria, the Czech Republic, Lithuania, Estonia, Romania and Slovenia are also participating in ESSI. Finland - which is not yet a NATO member but has the status of an invitee - is also joining.
The German initiative aims to create a European air and missile defence system through the joint procurement of anti-aircraft equipment and missiles by European countries. The background to the German initiative is mainly the Russian war of aggression against Ukraine. According to NATO, this has fundamentally changed the security situation in Europe, making additional anti-aircraft efforts necessary. Under ESSI, among other things, new weapon systems will now be jointly procured, which together will then cover a large area.
"It's about being interoperable," said German defence minister Christine Lambrecht. "It's about being able to align prices accordingly. And of course it is also about being able to support each other in terms of maintenance." According to her, it is about a "win-win situation".
NATO's deputy secretary-general, Romanian Mircea Geoană, stressed the importance of the 15 countries' commitment as "we witness Russia's relentless and indiscriminate missile attacks in Ukraine, killing civilians and destroying critical infrastructure".
German Chancellor Olaf Scholz had announced the plan in late August. "All of Europe would gain in security," he said then, during a speech at Charles University in Prague.
(TOM)
© BELGA PHOTO DIRK WAEM