Belgium increases humanitarian aid to flood-stricken Libya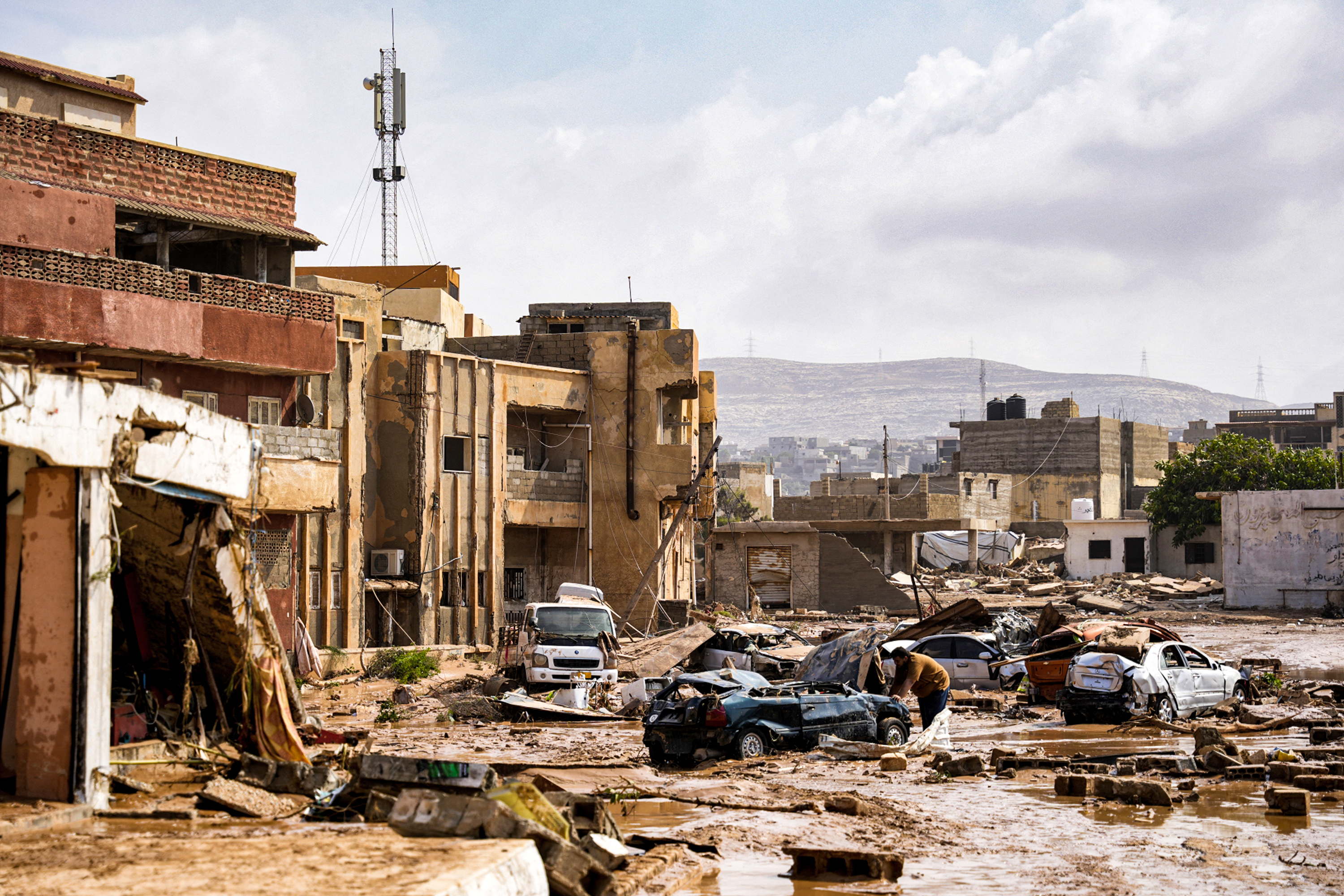 Belgium is releasing an additional 1 million euros in emergency humanitarian aid for Libya, where devastating floods in the eastern city of Derna have already killed at least 5,300 people. More than 30,000 people have been left homeless.
The additional funding will go to the International Federation of the Red Cross' emergency fund. The local Red Cross partner is already in Derna and has set up a crisis centre.
Rescue teams are searching for victims, providing first aid to the injured and distributing water, food and tents to those affected. "Local organisations can be deployed immediately and are best placed to assess needs on the ground," said federal minister for Development Cooperation Caroline Gennez.
At least 5,300 people are thought to have died and 10,000 are missing after heavy rains in north-eastern Libya caused two dams to collapse on Sunday, sending tidal waves into already flooded areas. In Derna, which has seen the worst devastation, as many as 6,000 people remain missing, Othman Abduljalil, health minister for Libya's eastern administration, told Libyan news channel Almasar TV on Wednesday.
There is still uncertainty about the exact scale of the disaster. The internationally recognised government in the west of the country has put the death toll at 6,000.
In addition to the 1 million euros in additional aid, Gennez also points to Belgium's support for the Central Emergency Response Fund (CERF), which is coordinated by the UN. Belgium will contribute 34 million euros in 2023 and 2024, making it one of the main donors. The CERF announced on Thursday that it was releasing 10 million dollars for Libya.
© PHOTO HANDOUT PRESS OFFICE OF LIBYAN PRIME MINISTER / AFP