Belgium has 770 confirmed cases of monkeypox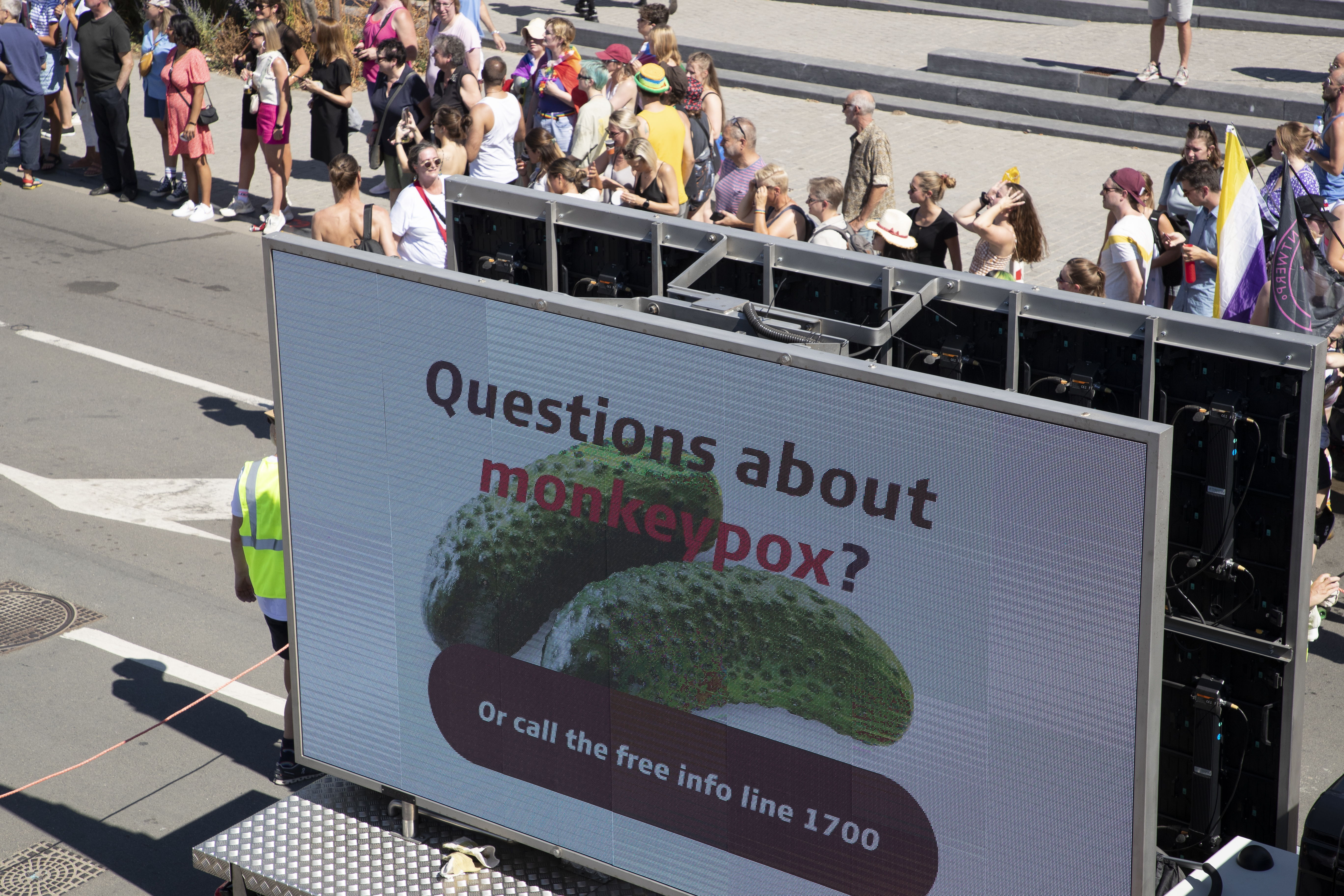 Up to 26 September, 770 confirmed cases of monkeypox have been reported in Belgium. These include 399 cases in Flanders (52 percent), 278 in Brussels (36 percent) and 93 in Wallonia (12 percent). This is according to figures from health institute Sciensano. The risk to the general population is estimated as 'low'. The previous balance sheet reported 757 cases.
Among the cases whose gender is known, there are 761 men, 4 women and 2 people who identify differently. The age of the vast majority is between 16 and 71 years. Only one more case has been reported in a child less than three years old.
Thirty-nine people were hospitalised, of whom twenty-eight required treatment. Three people were admitted because isolation at home was not possible. Of the remaining eight, the reason for admission is unknown. So far, one death has been reported in a person with underlying health problems, Sciensano said.
Transmission
Current data on the likely source of transmission indicate that the virus is transmitted mainly through sexual contact. In the beginning, infection was mostly reported through sexual contact at large events, but now it happens more through sexual contact in private settings.
Until 27 September, 2,583 vaccines were administered, including 316 after exposure, and 2,267 vaccines preventively, including 308 to sex workers. Another 810 vaccinations are scheduled this week. Most vaccinations took place in Flanders (1,422), followed by Brussels (933) and Wallonia (245).
On Tuesday 4 October, Kinepolis Antwerp will also host a free vaccination for 800 Flemish men who regularly have sex with other men and other priority groups.
No referral letter from the GP is needed anymore. The condition of having had at least one established sexually transmitted disease in the past year is also dropped. Other target groups that were already eligible for vaccination through the HIV reference centres, such as male and transgender sex workers, can also register.
(AHU)
© BELGA PHOTO NICOLAS MAETERLINCK