Belgium faces fallout from Qatargate investigation
24 May 2023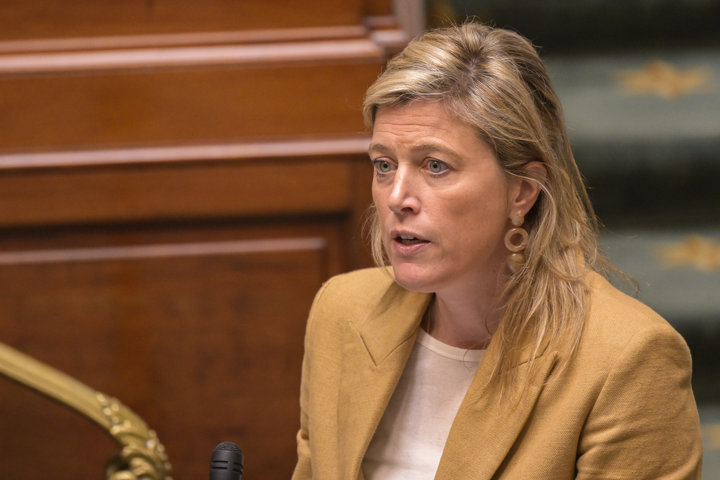 Belgium's Qatargate corruption probe has affected the country's diplomatic relations with the states allegedly involved, Interior minister Annelies Verlinden told news organisation Politico. 
Since December 2022, the Belgian federal prosecutor has been conducting a major investigation into alleged attempts by Qatar and Morocco to influence decision-making in the European Parliament.
"We have noticed afterwards, in several files, the targeted countries themselves also feel implicated and took this personally, but that is no reason not to take action," Verlinden, who is in charge of Belgian police forces, told Politico on Wednesday.
One area of tension is the return of migrants to their home countries after a failed immigration bid. Without naming countries, Verlinden implied to Politico that this process had become more difficult. Morocco is among the top 10 countries to which Belgium returns people whose immigration applications are rejected.
She refrained from giving further details of the impact of the corruption investigation. "I can't say on which files or how it has had an impact. But it has an impact. These actions have consequences, and we realise that," she said.
The diplomatic fallout from the investigation does not appear to have deterred the country from continuing its fight against corruption at the European level. "Our rule of law can only stand if we can be sure that everyone is exercising their public mandate in the public interest," said Verlinden.
MEPs Eva Kaili, Marc Tarabella and Andrea Cozzolino are among the suspects in the investigation, which led to the seizure of around 1.5 million euros in cash.
Belgian Interior minister Annelies Verlinden (CD&V, Flemish Christian Democrats) © BELGA PHOTO LAURIE DIEFFEMBACQ