Belgium explores last-minute extension of Doel 3 nuclear reactor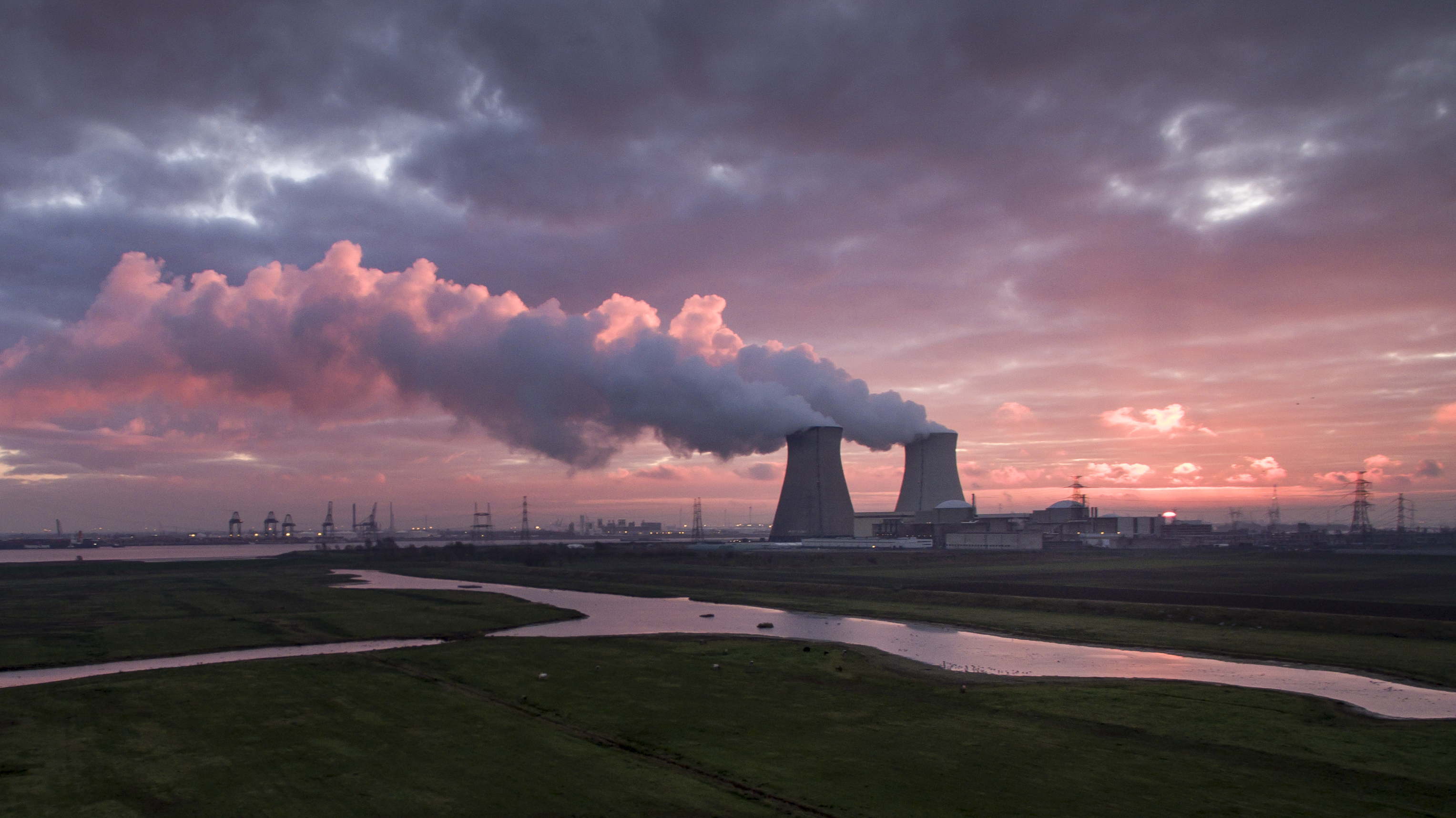 Just days before the final decommissioning of the Doel 3 nuclear reactor, Belgian Home Affairs Minister Annelies Verlinden (CD&V) has asked nuclear watchdog FANC to investigate whether the preparation for the decommissioning of Doel 3 can be safely postponed. The preparatory works were revealed to be irreversible on Wednesday, although several majority parties were hoping that the nuclear reactor could be kept on standby after its closure.
The Doel 3 nuclear reactor is due to be disconnected from the grid on September 23 as part of Belgium's nuclear exit plan. On September 14, De Tijd reported that the preparatory works for decommissioning Doel 3 rule out a relaunch of the nuclear reactor in the future.
"It is assumed that a restart will become extremely complicated, if not impossible after the chemical decontamination of the circuit," said a source close to the case.
The news quickly flared up political tempers, as it also removes the possibility of keeping the nuclear plant on standby for a possible relaunch. Germany does have that option, as preparatory works for decommissioning nuclear power plants only start later there. The German scenario was favoured by Open VLD president Egbert Lachaert, CD&V president Sammy Mahdi and Deputy Prime Minister David Clarinval (MR).
Open VLD chairman Lachaert reacted sharply to the news on Twitter.
"In wartime, a nuclear power plant operator cannot simply take decisions that go against the public interest. It is not the time to take irreversible decisions around Doel 3 or any source of energy," Lachaert said. 
MR chairman Georges-Louis Bouchez agreed.
"It would be madness, ignorance and irresponsibility," Bouchez tweeted about the irreversibility of the closure. "We are taking the initiative to stop a permanent closure. I call on all government partners to drop their dogmas. We cannot ask people to save energy while closing a reactor". 
Later in the day, Home Affairs Minister Annelies Verlinden (CD&V) asked the nuclear watchdog FANC to investigate whether preparations to decommission Doel 3 could be safely postponed. 
Belgium originally planned to work towards a full nuclear exit by 2025, but the recent energy crisis threw a spanner in the works. Earlier this year, the country already decided to keep two of its nuclear plants open until 2035. At the time, a lifetime extension of Doel 3 was out of the question for Energy Minister Tinne Van der Straeten (Groen), as it is an old reactor suffering from hydrogen flakes in the reactor wall.
(KOR)
The Doel nuclear power plant in Doel, Beveren © BELGA PHOTO DIRK WAEM