Belgium delivers military vehicles to Ukraine
16 March 2023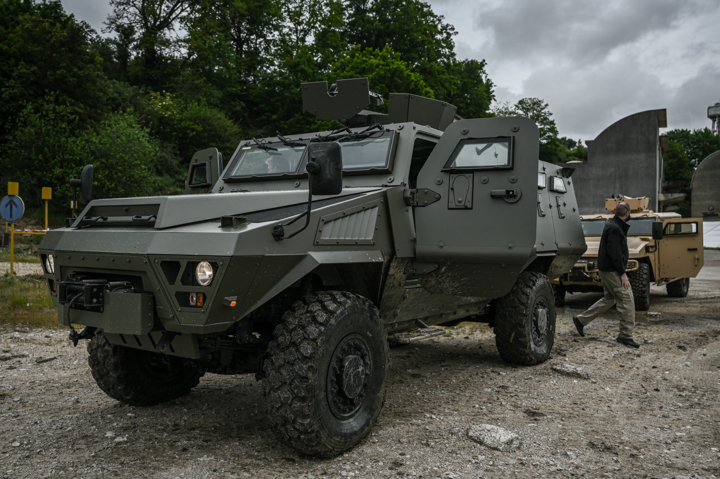 Belgium is to supply 240 military vehicles to Ukraine. It concerns 150 Volvo Trucks; the rests are armoured cars or jeeps.
The government already decided on 27 January to deliver the vehicles to Ukraine. According to De Standaard, the trucks have been in service since the early 1990s but have recently been checked and refurbished and are therefore said to be in good condition.
The Netherlands announced yesterday that it will send two minehunters to Ukraine by 2025. The Belgian and Dutch navies work closely together, so Belgium will help provide basic training for Ukrainian soldiers and maintenance of the two minehunters. Defence and the government are still studying whether Belgium could also send a minehunter of its own.
Armoured vehicle of Arquus, a French company specialising in military vehicles belonging to the Swedish group Volvo and formerly Renault Trucks Defense. ​ © BELGA PHOTO