Belgium and the Netherlands will strengthen defense and energy cooperation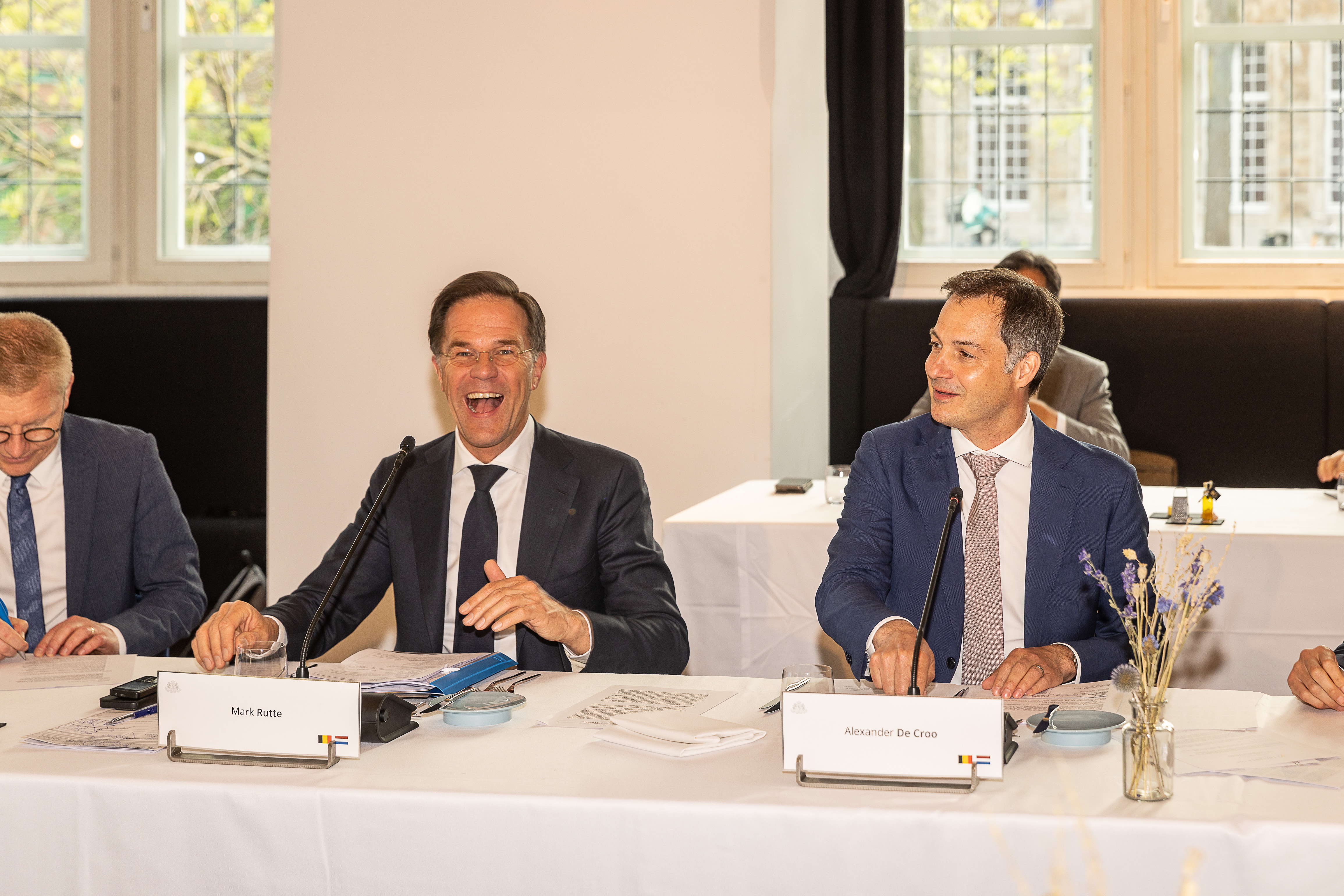 Belgium and the Netherlands will strenghten cooperation in the field of security, the transition to a more sustainable energy supply and the tackling of cross-border crime. This was decided by the governments of the two neighboring countries during a joint consultation in Ghent.
It is already the fourth time that the Belgian and Dutch governments have met together. This time, Belgian Prime Minister Alexander De Croo received his counterpart Mark Rutte in the Old Fish Market in Ghent. Upon his arrival, Rutte congratulated Ghent's mayor and host Mathias De Clercq on AA Gent's cup victory. In total, 23 ministers and state secretaries of the two governments are consulting on a whole range of subjects.
Defense
Belgium and the Netherlands are committed to increased cooperation in various fields. First and foremost in the area of defense. According to both governments, the war in Ukraine demonstrated that the new European security situation requires even closer security cooperation.
Belgium and the Netherlands already have extensive defense cooperation. According to the two countries, that cooperation model should be the stepping stone to closer European defense cooperation. Specifically, they want the joint development and procurement of new frigates, reconnaissance drones and mine countermeasures vessels to be extended to other European countries.
According to Mark Rutte, closer defense cooperation among European countries is only logical in the Europe of 2022, he said at the press conference with De Croo. "How do you ensure that the spent euros reach their maximum effect?", he asked. Each country does need to retain sovereignty over its armed forces and ensure that industry benefits from the return effects. De Croo also wants more "return" for industry, but also for society, for example in the area of cyber security.
Exactly the latter point is another Belgian-Dutch yardstick. The two countries will also make joint efforts to increase their resilience to hybrid warfare, including in the area of organized disinformation campaigns.
Energy
On energy, Belgium and the Netherlands want, among other things, to coordinate their national plans for the rollout of hydrogen infrastructure, including looking at the need for transnational infrastructure. They also want to be pioneers on the road to sustainable and equitable energy transition. "Accelerated energy transformation also strengthens our strategic autonomy and makes us less dependent on foreign countries, in particular Russia," reads a joint statement.
Crime
Finally, the judicial and police services in Belgium and the Netherlands are also to cooperate more closely, as part of the fight against drug imports and drug-related crime. A multidisciplinary approach is envisaged, ranging from prevention and administrative enforcement to detection, sentencing and tackling criminal assets. The ports of Antwerp and Rotterdam are encouraged to intensify their cooperation in this area. ​
​

​(HC)
© BELGA PHOTO Prime Minister of the Netherlands Mark Rutte and Belgian Prime Minister Alexander De Croo pictured during a bilateral meeting in Gent.